Acanthus Sweater - Dansk
Regular price
Sale price
$8.00 USD
Unit price
per
Sale
Sold out
Share
Konstruktion:
Sweateren strikkes oppefra og ned på rundpind. Først slås masker op til halskanten, der strikkes i drejet rib. Herefter inddeles maskerne med 8 markører, og der strikkes vendepinde. Bærestykket vokser gennem raglan-udtagninger, der laves omkring maskemarkørerne.
Når bærestykket er strikket færdigt, sættes ærmemaskerne til hvile mens forstykket og bagstykket samles til kroppen, der færdiggøres ved at strikke i hulmønster på rundpinden. Der afsluttes med drejet ribkant og italiensk aflukning.
Ærmerne strikkes herefter ved at sætte de hvilende masker tilbage på pinden og samle yderligere masker op i ærmegabet. Ærmerne strikkes ligeledes i hulmønsteret og der laves indtagninger på undersiden af ærmerne. Der afsluttes med drejede ribkanter og italiensk aflukning.
Størrelser:
Sweateren kan strikkes i fem forskellige størrelser: XS (S-M) L-XL (2XL) 3XL. Omkredsen af sweateren over brystet for hver størrelse er 83,5 (97) 111,5 (125) 139 cm og længden er 51,5 (53,5) 58,5 (60,5) 62,5 cm inkl. ribkanter, målt midt på ryggen (kan individualiseres). Før du beslutter hvilken størrelse du skal strikke, råder vi dig til at måle dit brystmål/omkreds på det bredeste sted og påregne et positive ease på 6 – 15 cm.
Eksempel: Måler du 90 cm på det bredeste sted, anbefaler vi at du vælger en størrelse S-M der giver et positive ease på 7,5 cm.
Strikkefasthed:
Strikkefastheden, når der strikkes i hulmønster, skal være 23 masker x 30 pinde på 10 x 10 cm.

Vejledende pinde:
3,5 mm rundpind med 80 cm og 40 cm wires og 2,5 mm. rundpind med 40 cm og 80 cm wires.
Garnforslag:
1 tråd Alpaca (50 g = 167 m) fra Drops sammen med 1 tråd Kid Silk (25 g = 215 m) fra Drops. Den viste sweater er strikket i Alpaca (fv. 203 Camel) med Kid Silk (fv. 42 Mandel).
Garnmængde:
300 (350) 350-400 (400-450) 450-500 g g Alpaca sammen med 125 (150) 150 (175) 200 g Kid Silk.
Andre materialer:
Strikkenål, restegarn/maskeholder, 8 maskemarkører.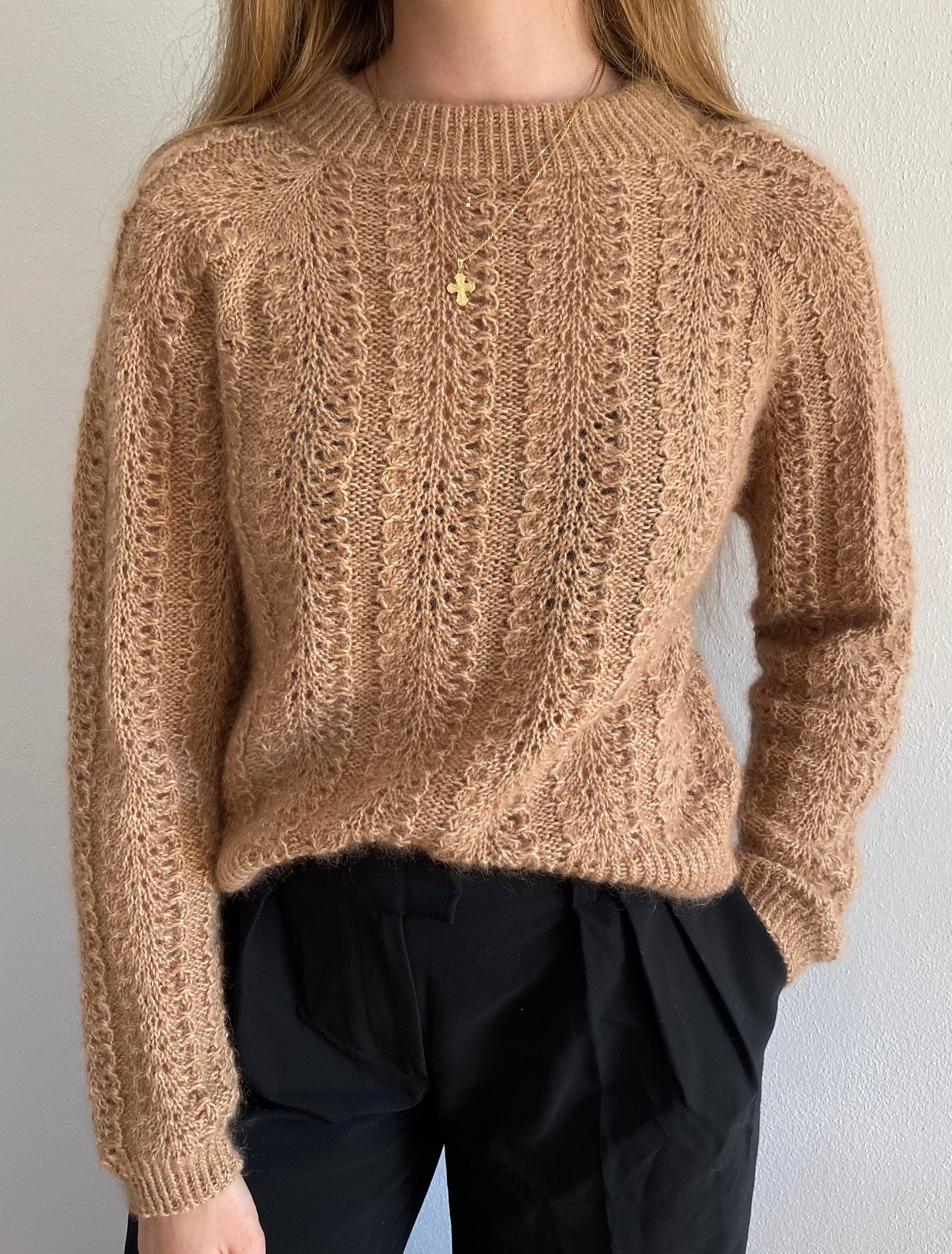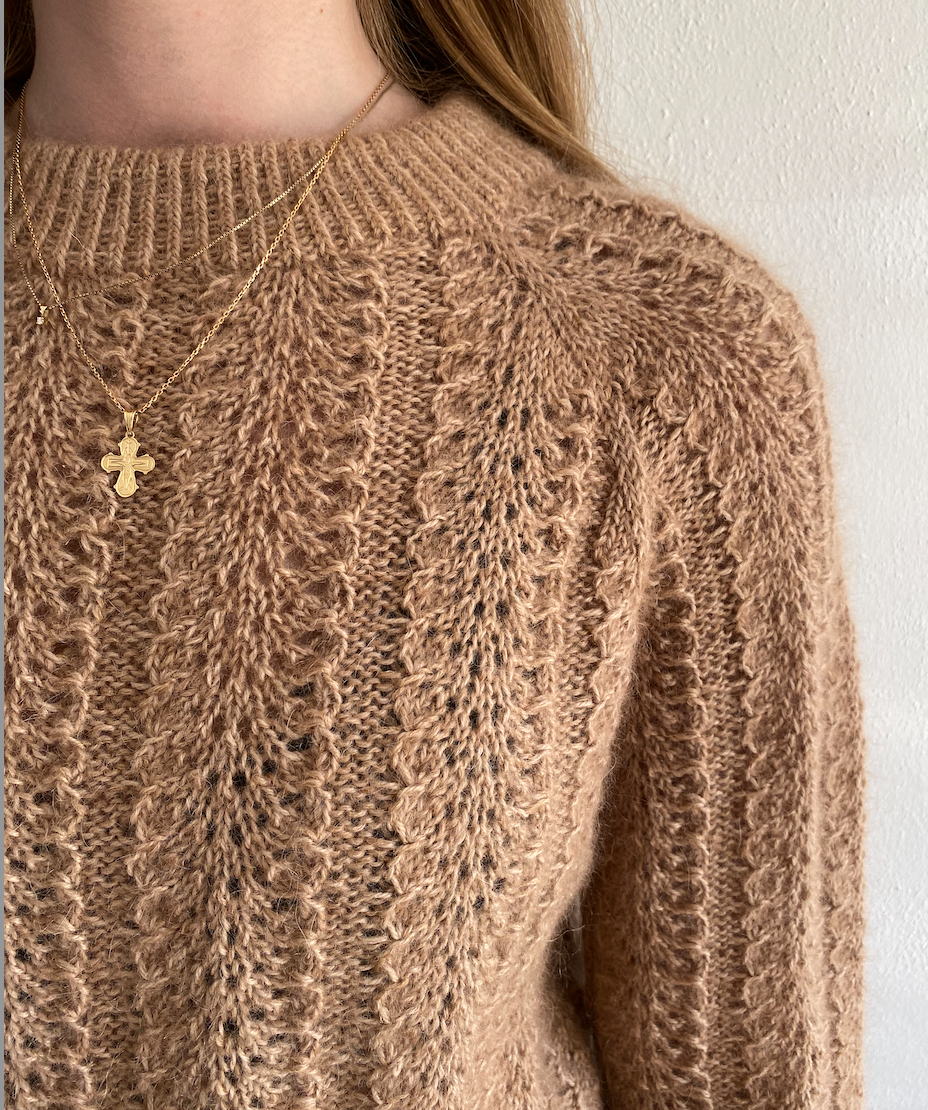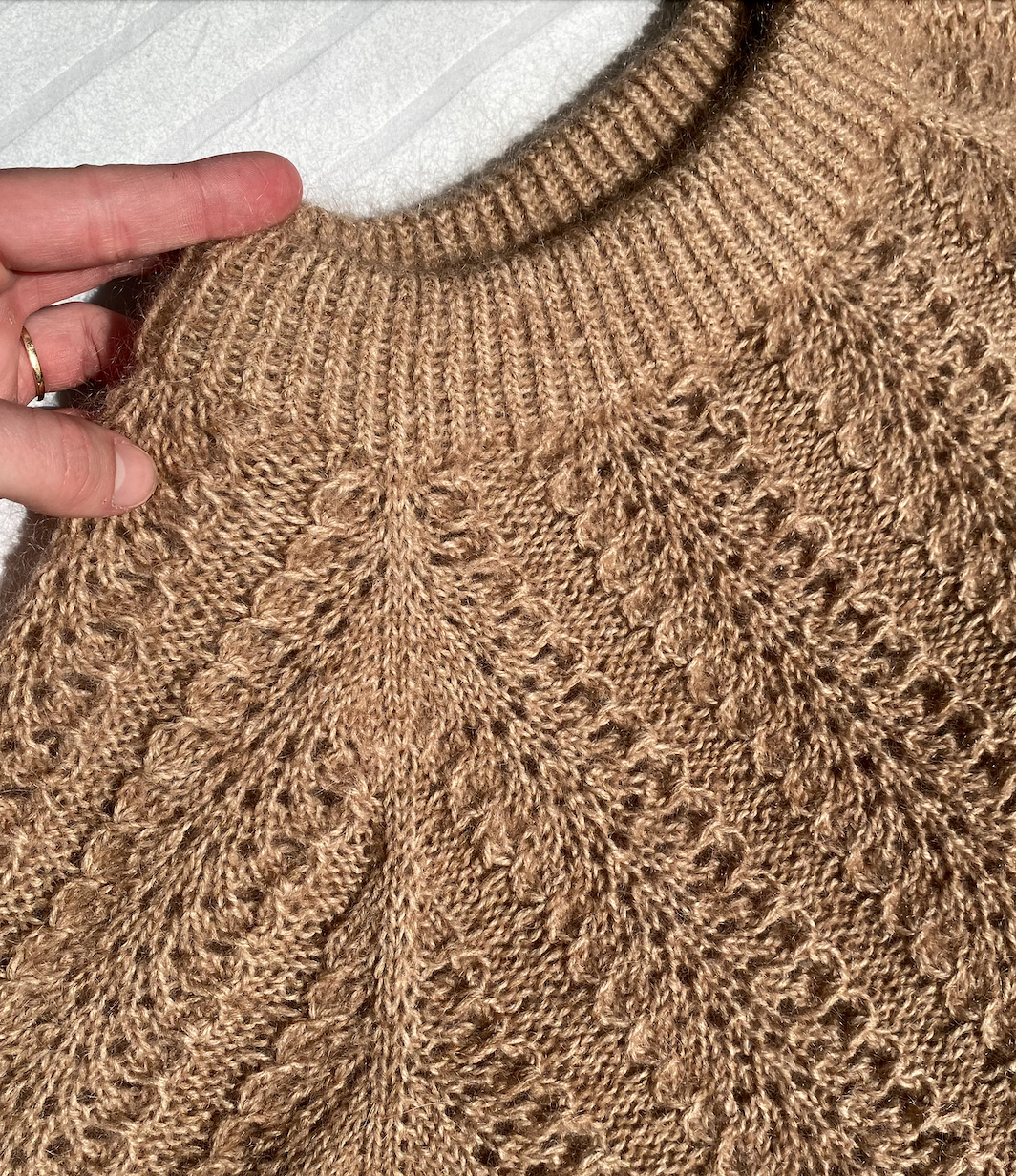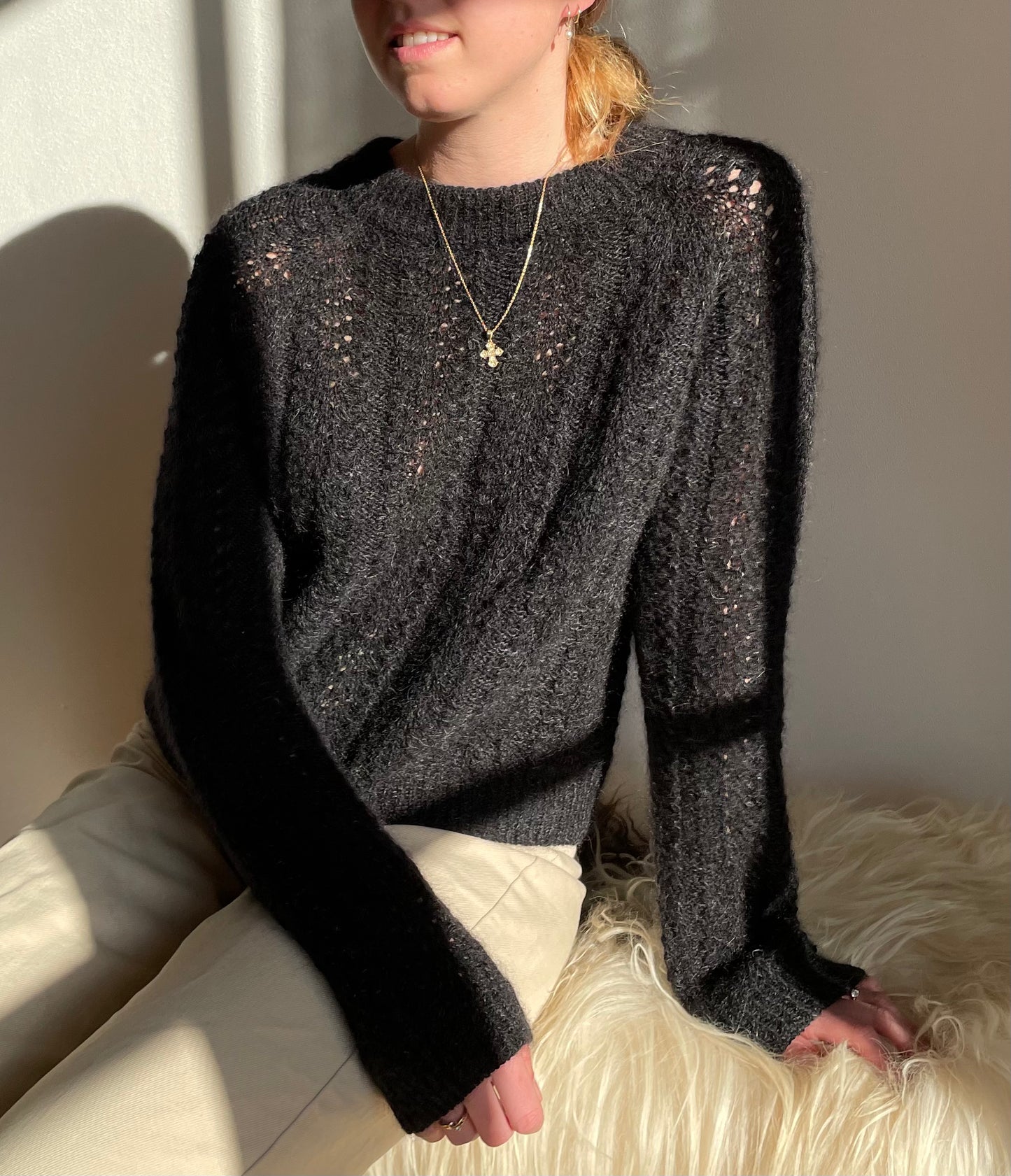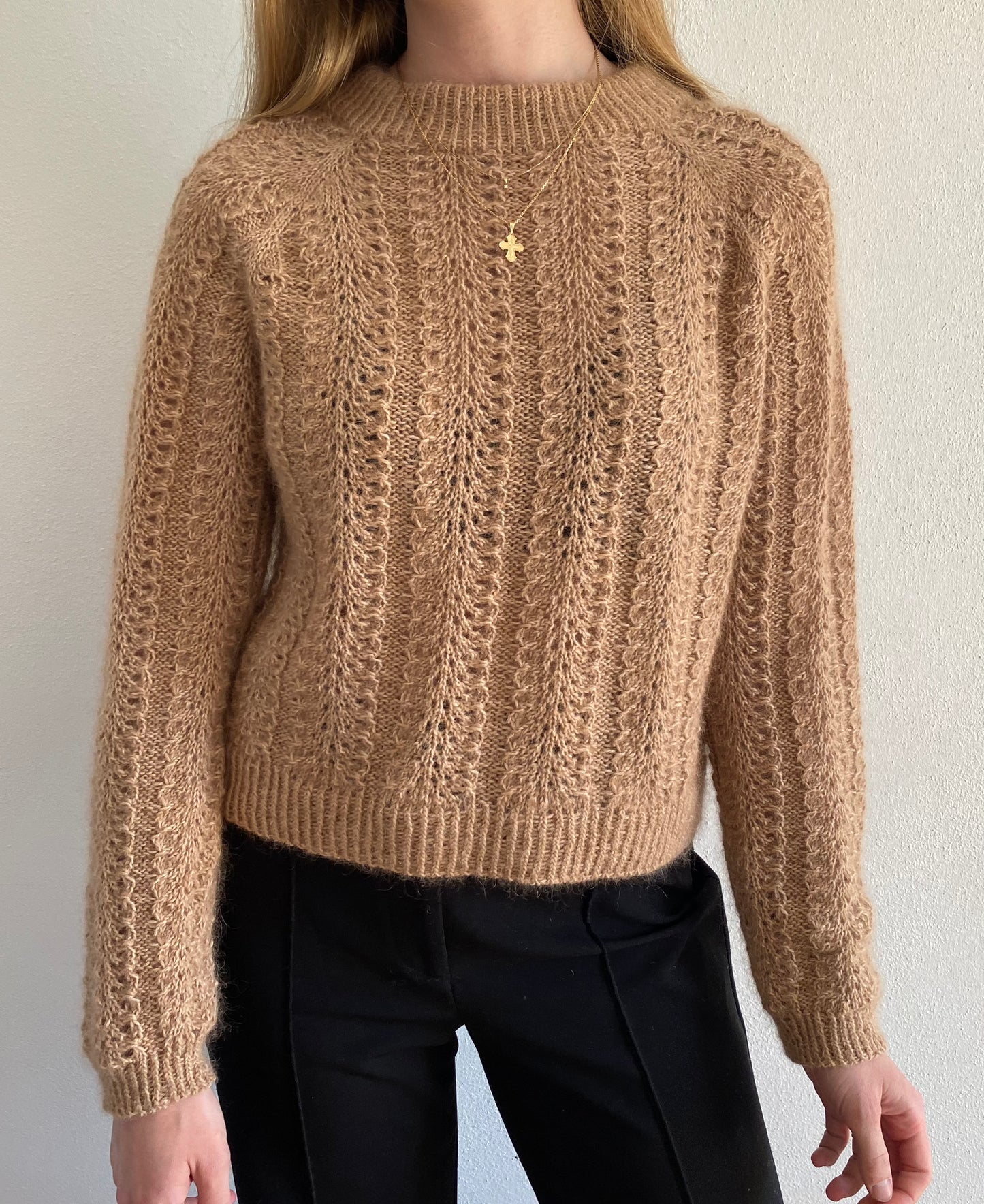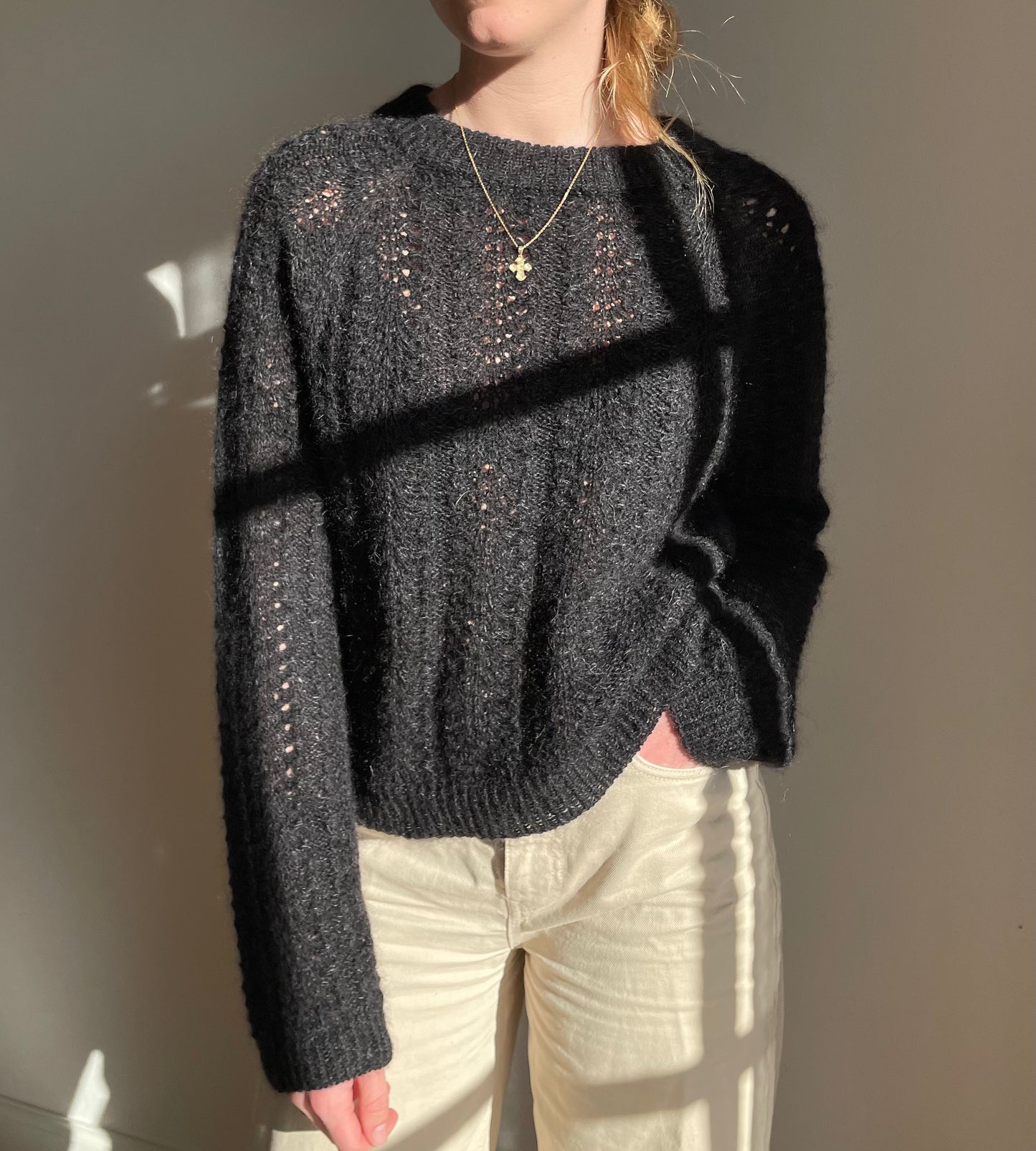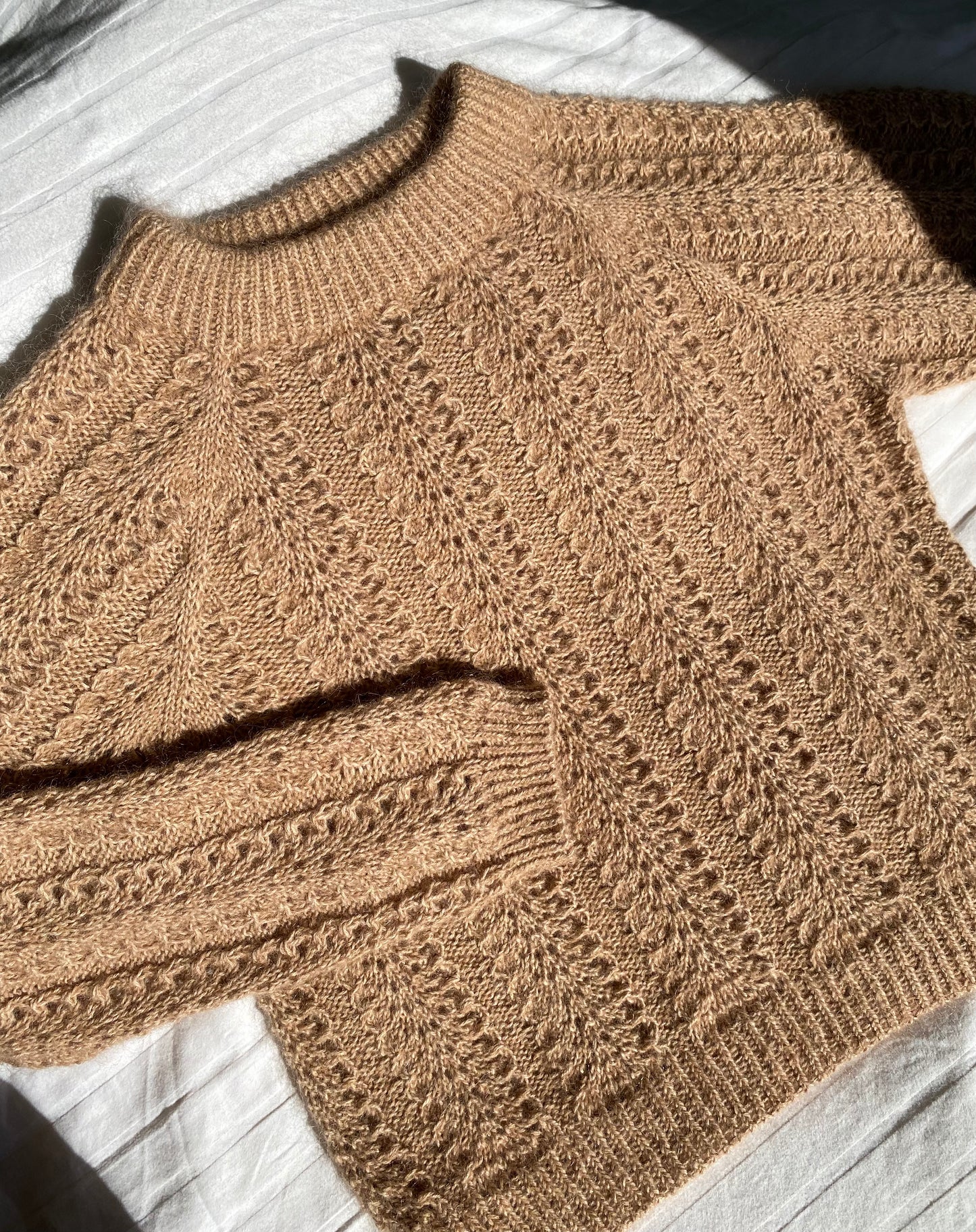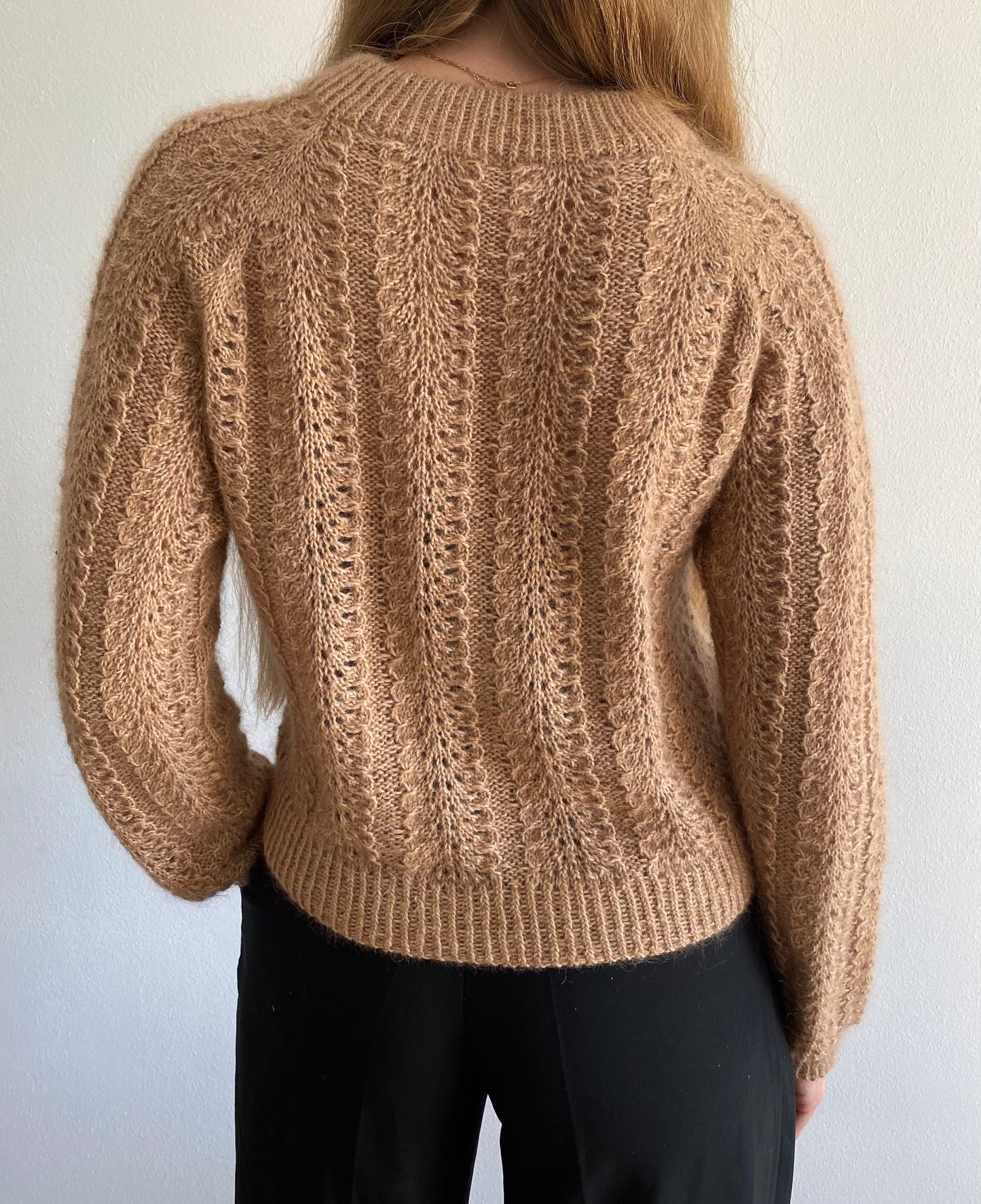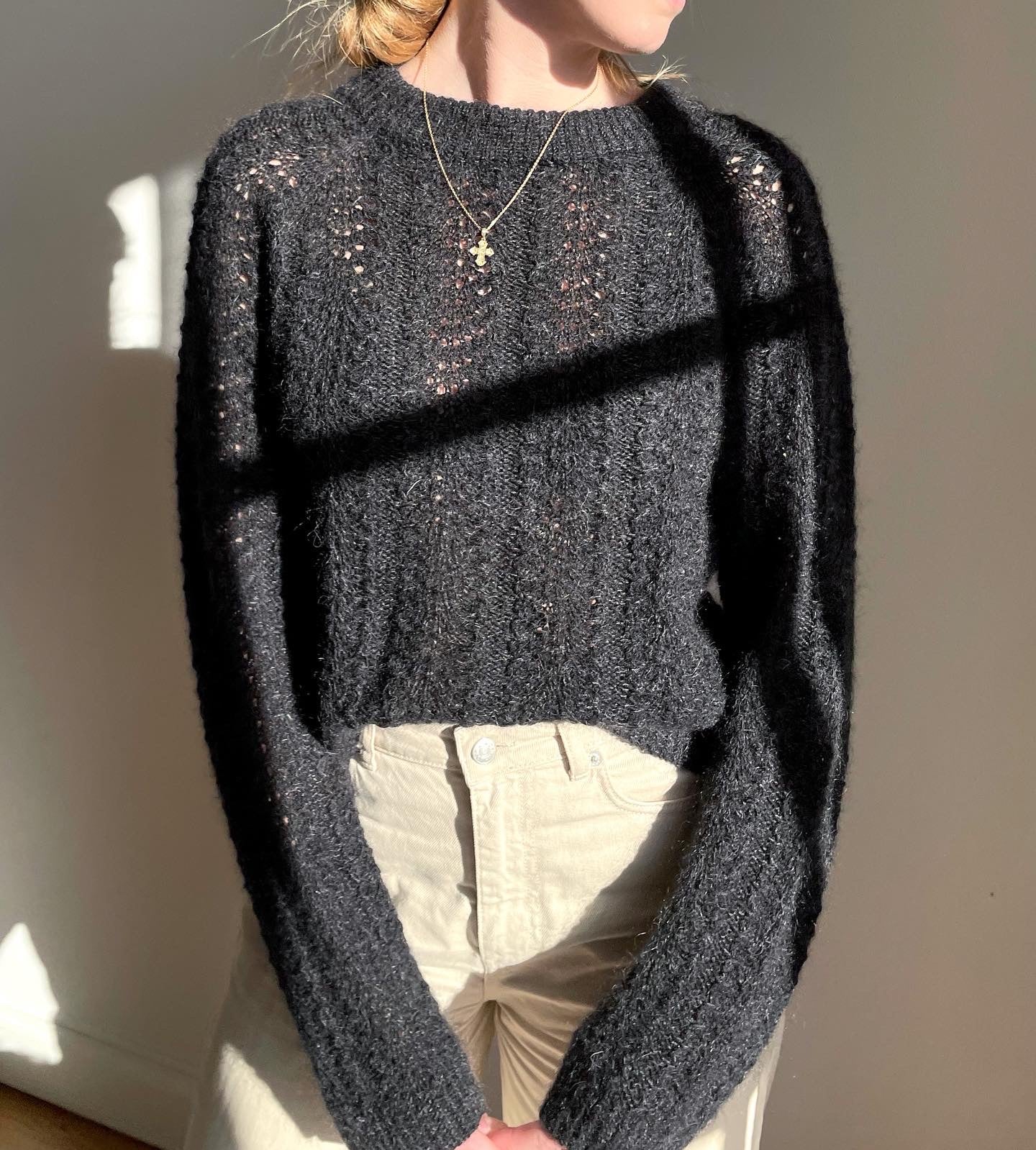 Delivery

After your purchase the patterns are immediately sent to your e-mail address as PDF-files.