Acanthus Sweater - Deutsch
Regular price
Sale price
$8.00 USD
Unit price
per
Sale
Sold out
Share
Konstruktion
Der Pullover wird von oben nach unten auf Rundstricknadeln gestrickt. Die ersten Maschen werden angeschlagen um das Halsbündchen zu formen, dieses wird im Bündchenmuster mit verschränkten rechten Maschen gestrickt. Danach werden 8 Maschen markiert und die Passe des Pullovers wird in Raglan-Arbeitsweise gestrickt, beginnend mit ein paar verkürzten Reihen (German Short-Rows). Wenn die Passe fertig ist, werden die Maschen für die Ärmel auf ein Stück Restgarn/einen Maschenhalter übertragen, während der Rest des Körpers gearbeitet wird. Anschließend werden die Ärmel im gleichen Spitzen-Muster wie der Körper gestrickt. Sowohl der Körper als auch die Ärmel werden im Bündchenmuster mit verschränkten rechten Maschen gestrickt und mit italienischem Abketten (Italian-Bind-Off) beendet.
Größen
Die Größen XS (S-M) L-XL (2XL) 3XL entsprechen einem Brustumfang von 83,5 (97) 111,5 (125) 139 cm. Bevor du für dich eine Größe wählst, empfehlen wir, den Brustumfang oder den Umfang an der breitesten Stelle zu messen. Wenn du eine enge Passform wünschst, wähle die Größe, deren Umfang deinem gemessenen Brustumfang am nächsten kommt. Wenn du eine lockere Passform wünschst, empfehlen wir einen Bewegungsspielraum von 6 - 15 cm. Beispiel: Wenn dein Brustumfang (oder der Umfang an der breitesten Stelle) 89 cm beträgt, empfehlen wir die Größe S-M mit einem Bewegungsspielraum von 8 cm.
Länge
51,5 (53,5) 58,5 (60,5) 62,5 cm incl. Bündchen (individualisierbar)
Maschenprobe
23 Maschen x 30 Reihen = 10 x 10 cm im Spitzen-Muster
Empfohlene Nadeln
Rundstricknadeln 3,5 mm und 2,5 mm (80 cm und 40 cm) oder Magic- Loop-Methode
Garnvorschlag
300 (350) 350-400 (400-450) 450-500 g Drops Alpaca (50 g = 167 m)
zusammen mit
125 (150) 150 (175) 200 g Kid Silk (25 g = 210 m).
Hilfsmittel
Garnreste, Nadel für Italian-Bind-Off, 8 Maschenmarkierer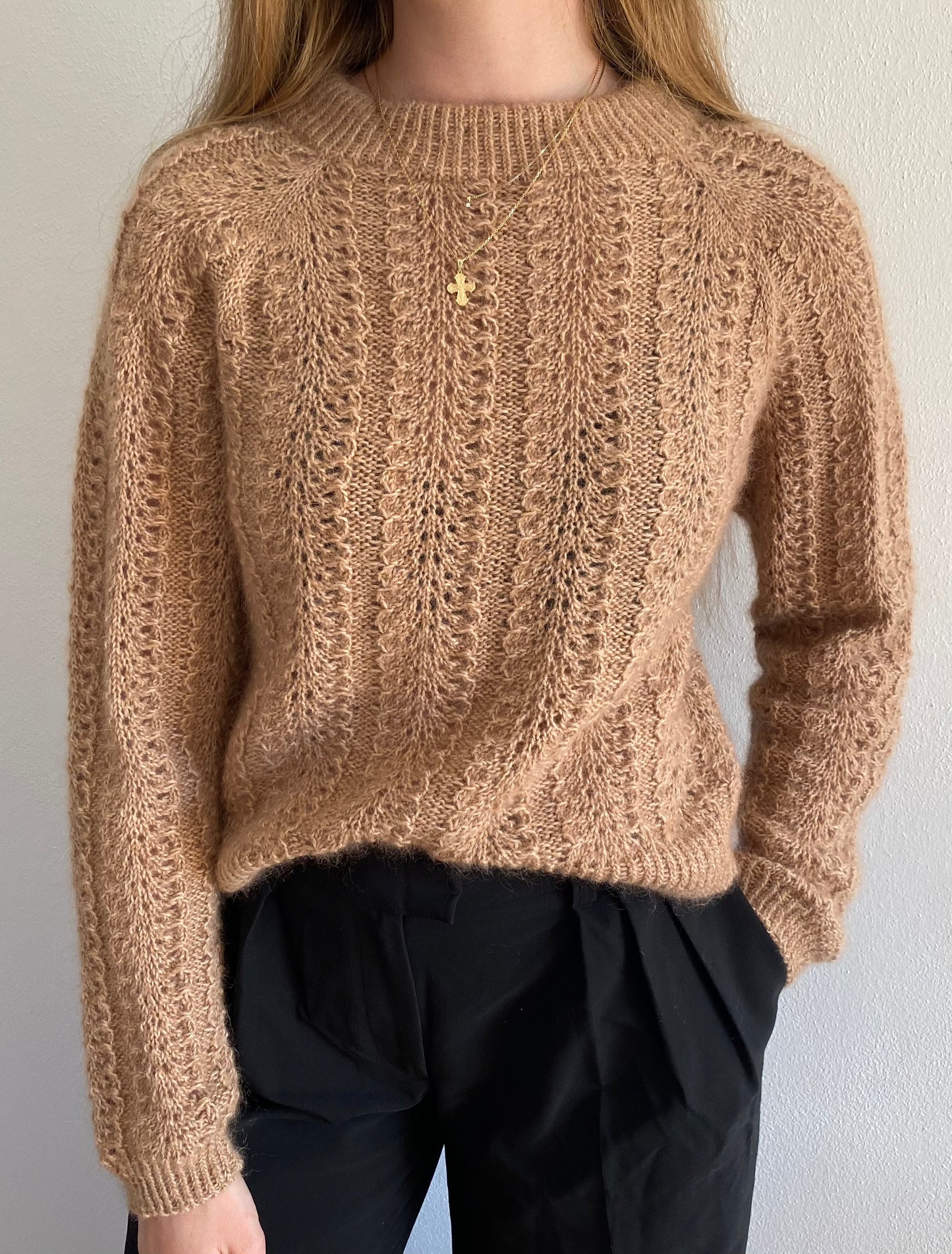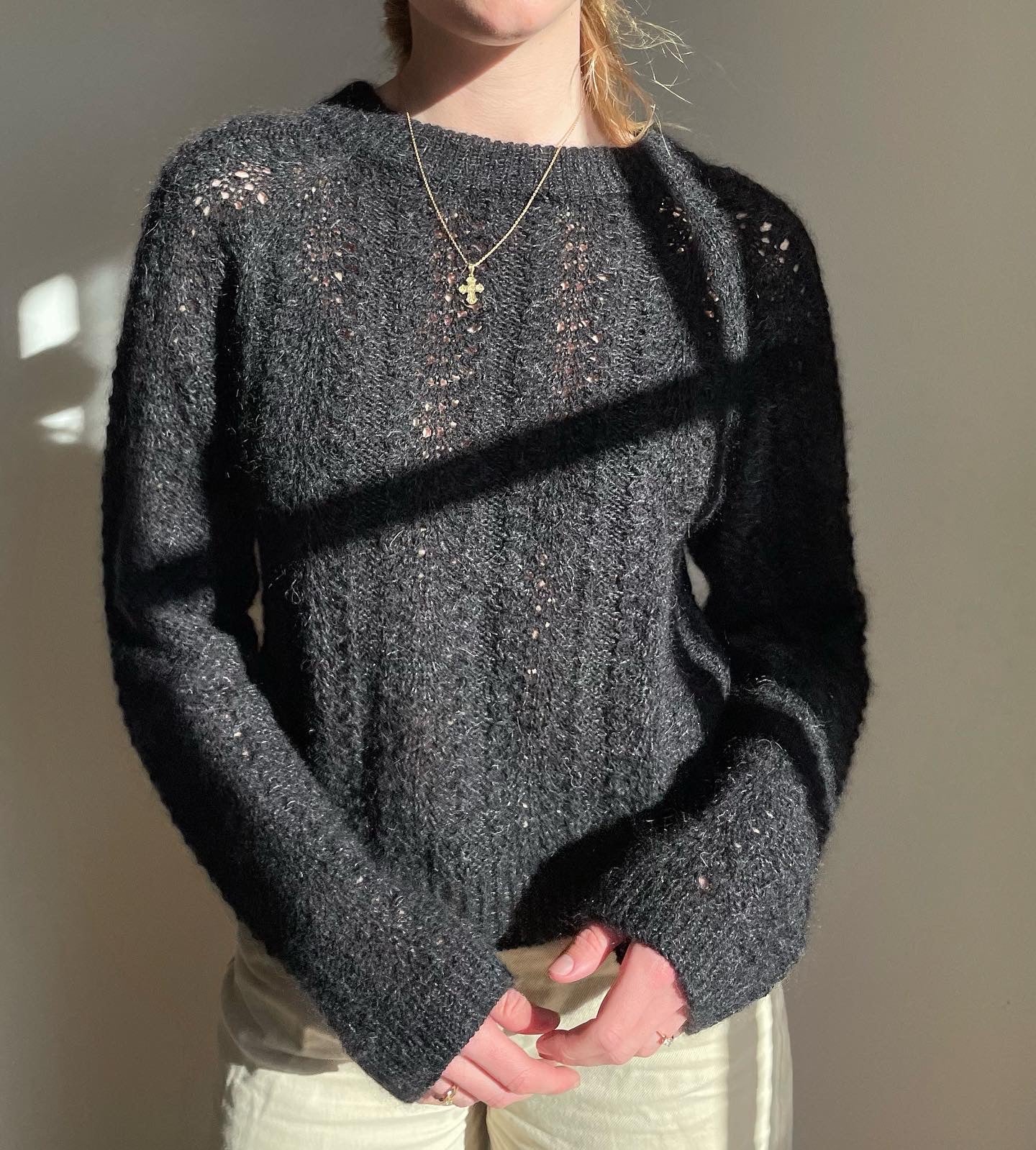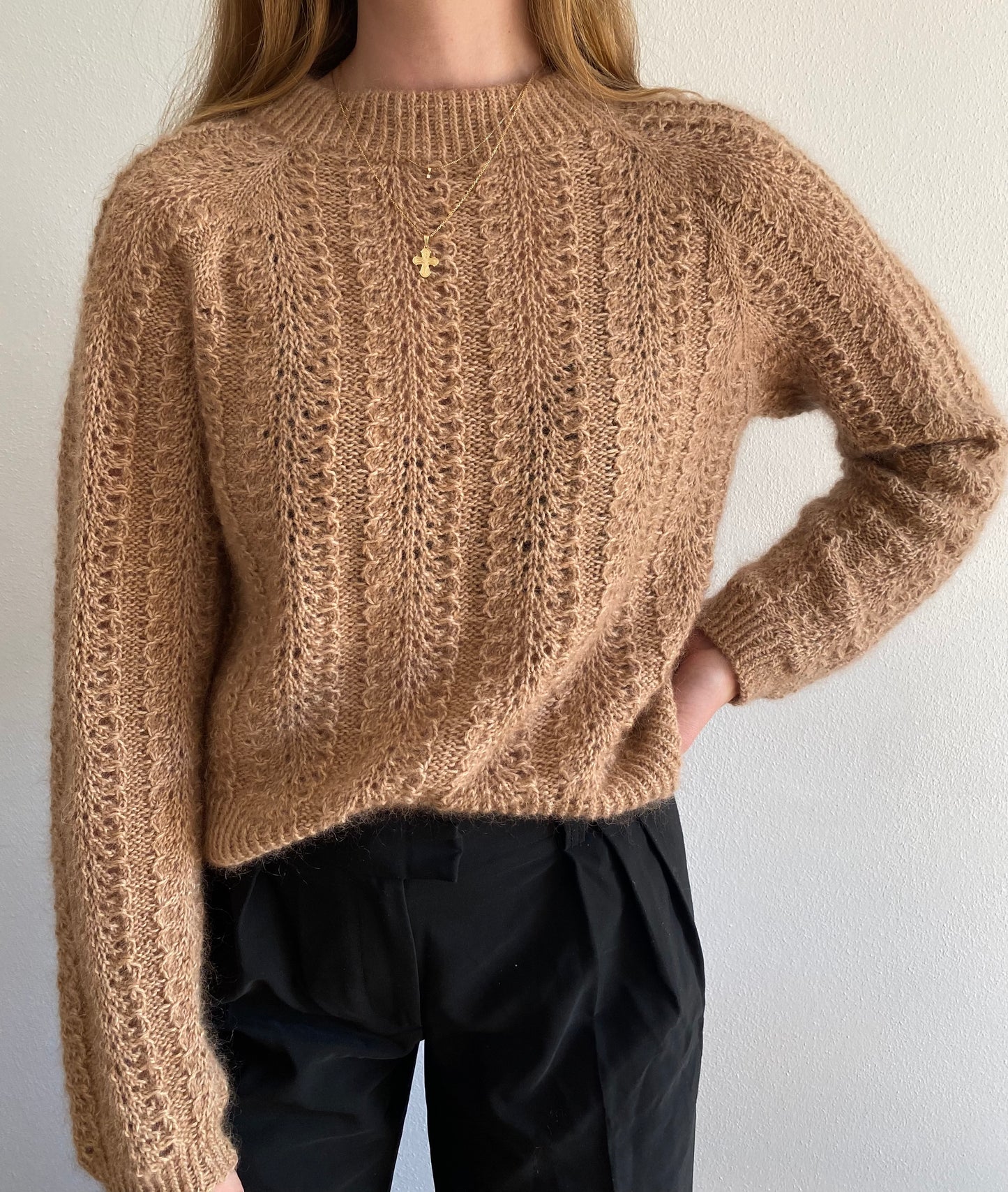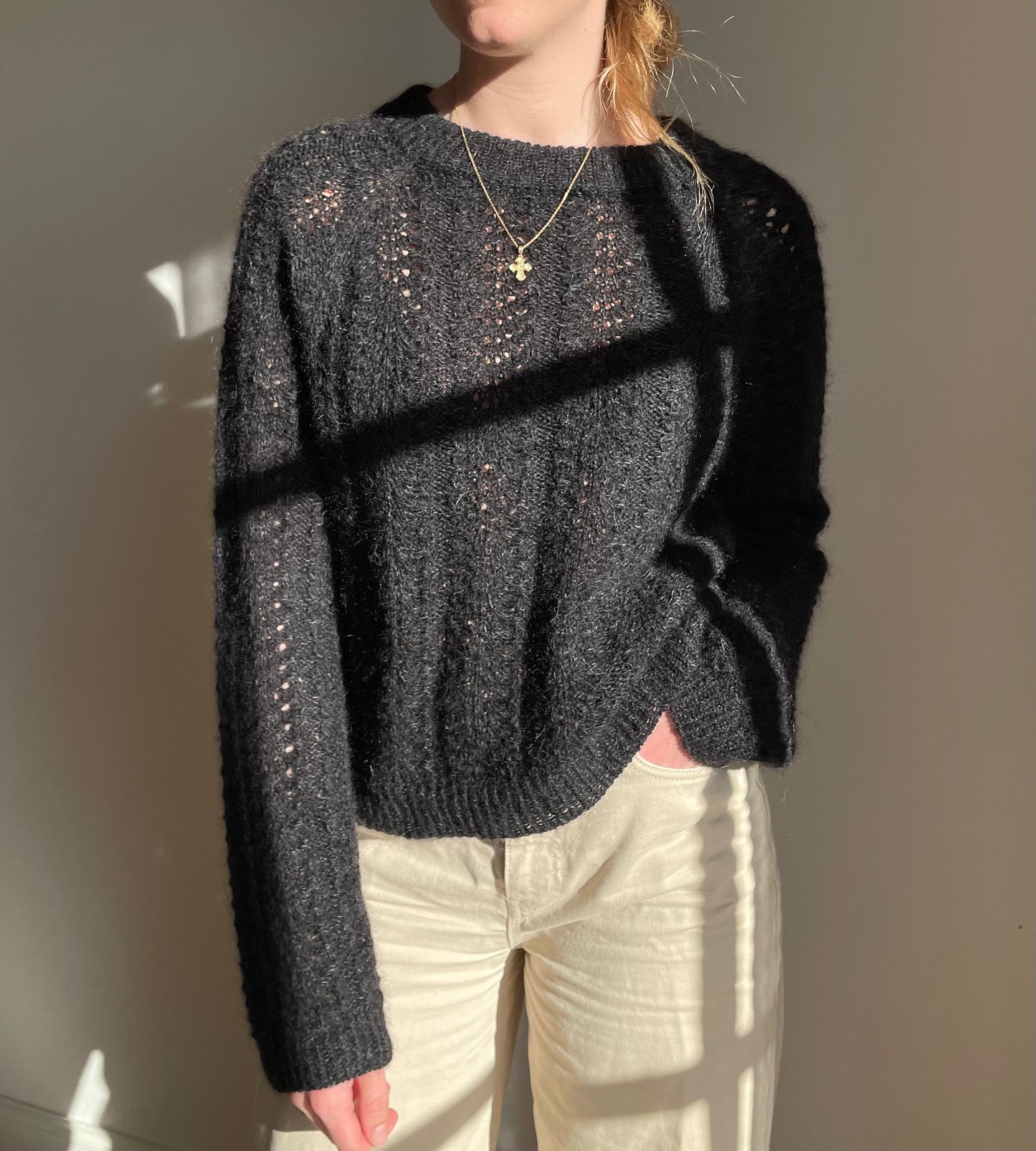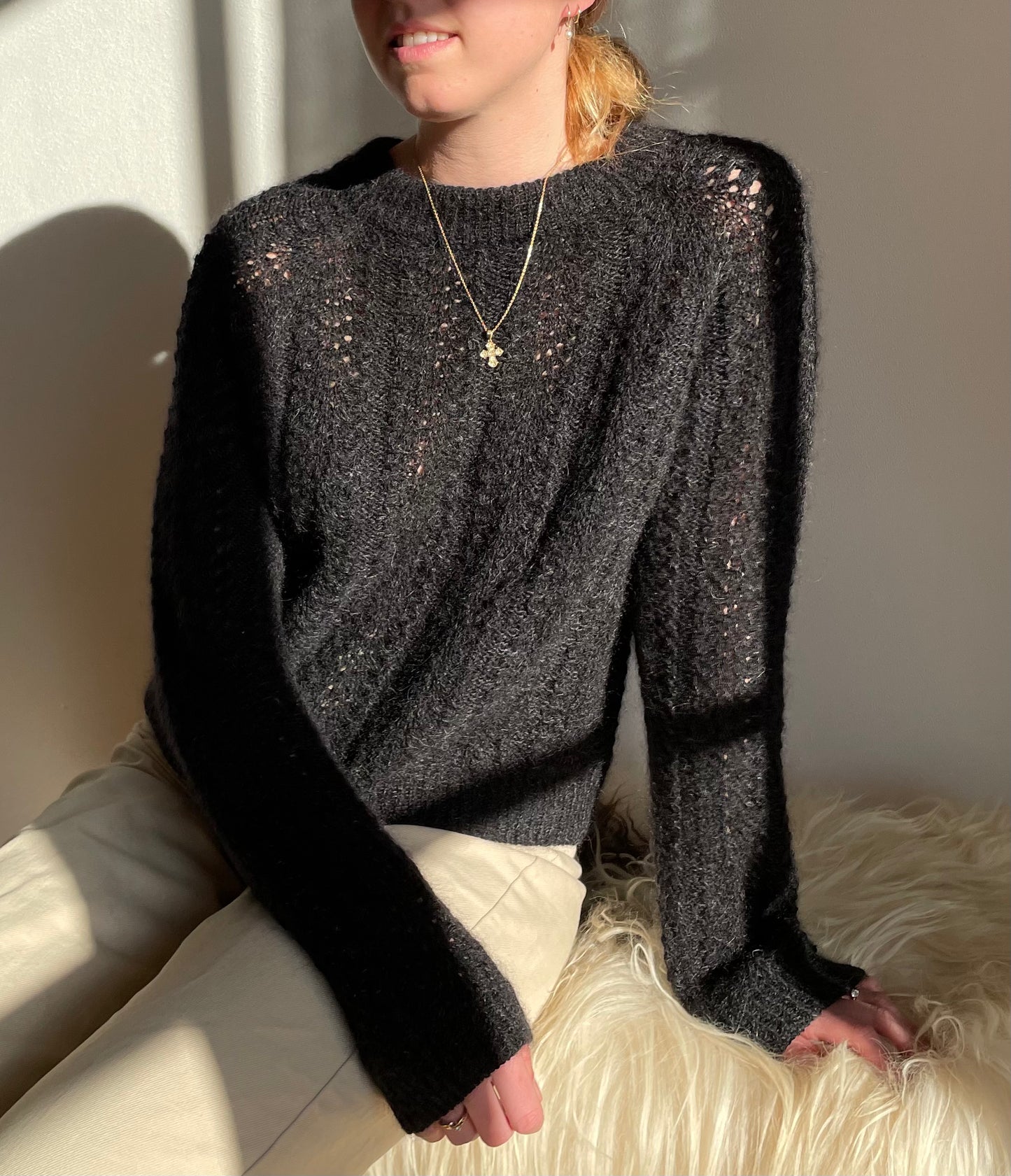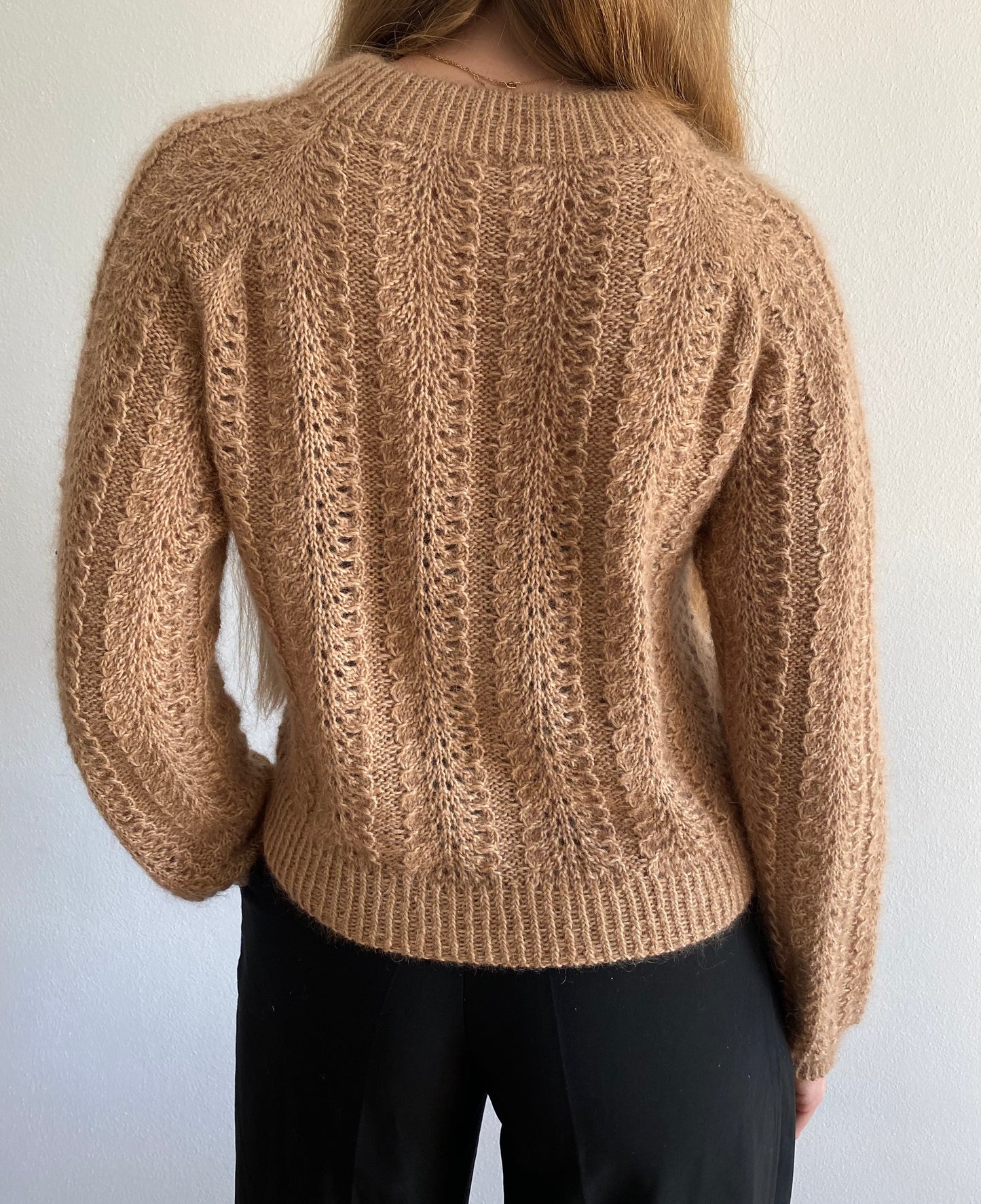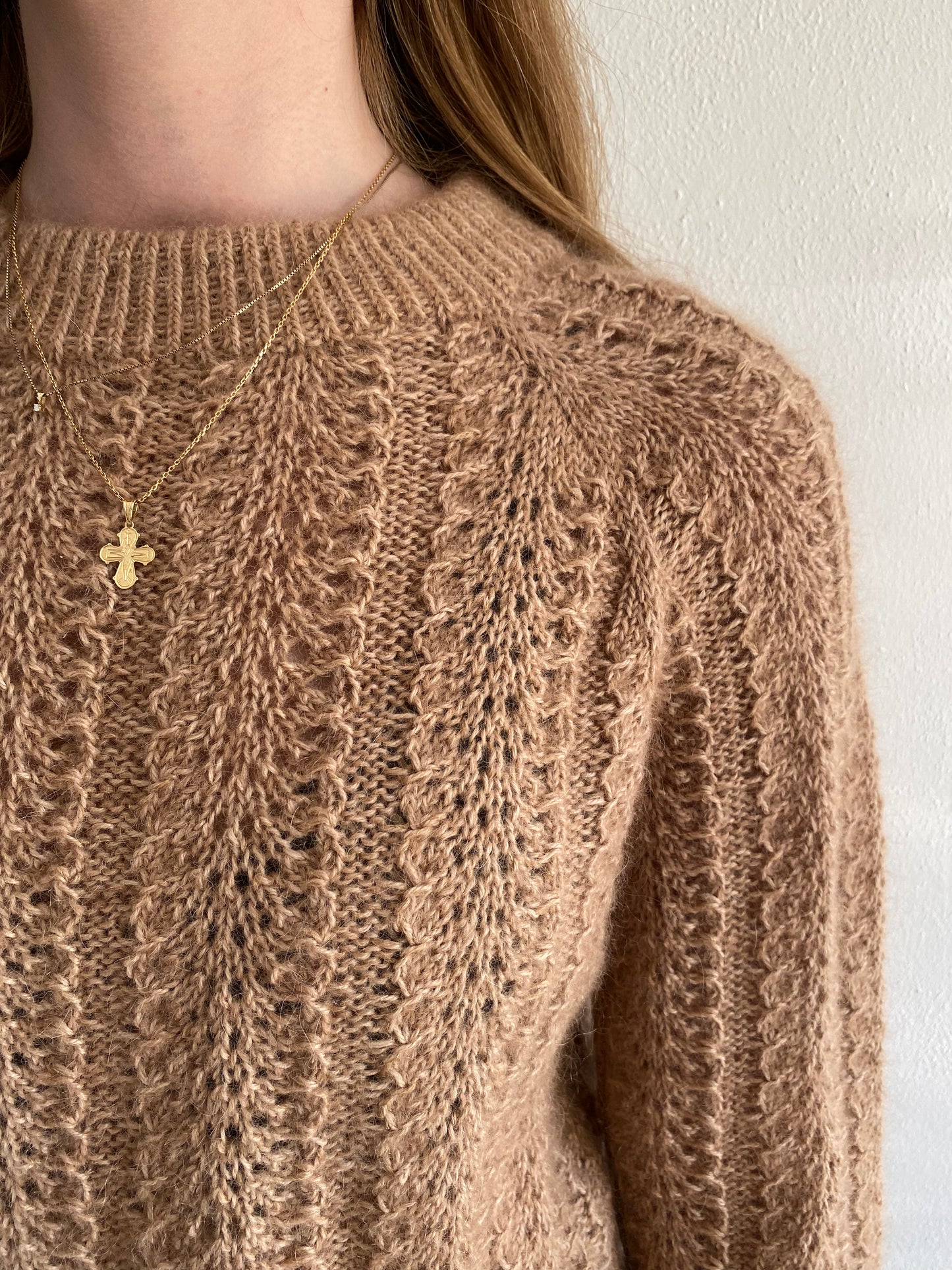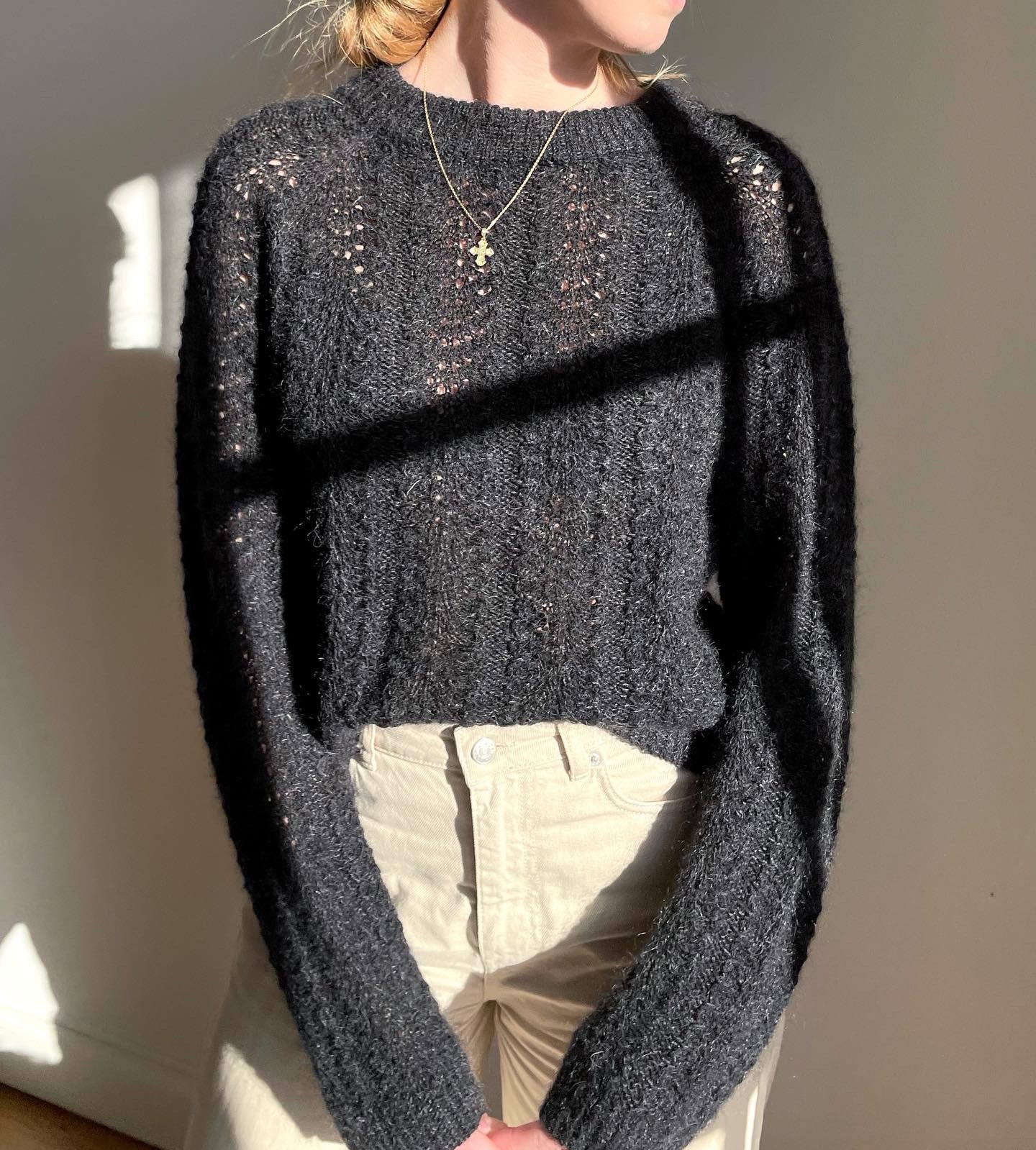 Delivery

After your purchase the patterns are immediately sent to your e-mail address as PDF-files.