Acanthus Sweater Junior - Dansk
Regular price
Sale price
$8.00 USD
Unit price
per
Sale
Sold out
Share
Konstruktion:
Sweateren strikkes oppefra og ned, på rundpind. Først slås masker op til halskanten, der strikkes i drejet rib. Herefter inddeles maskerne med 8 markører, hvorom der laves raglan-udtagninger. Først laves der vendepinde for at forme rygstykket, herefter strikkes rundt på pinden, i mønster efter rapporten, mens der fortsat laves udtagninger omkring markørerne. Når bærestykket er strikket færdigt, sættes ærmemaskerne til hvile mens forstykket og bagstykket samles til kroppen, der færdiggøres ved at strikke rundt på pinden. Der afsluttes med drejet ribkant og italiensk aflukning.
Ærmerne strikkes herefter ved at sætte de hvilende masker tilbage på pinden og samle yderligere masker op i ærmegabet. Ærmerne strikkes i hulmønsteret, mens der løbende laves indtagninger og afsluttes med drejede ribkanter og italiensk aflukning.

Mønster:
Mønsteret på sweateren er beskrevet gennem et diagram, hvor hver maske er vist. Det består af indtagninger og omslag, der gentages omgangen ud.
Størrelser:
6-7 (7-8) 8-9 (9-10) 10-12 (12-14) år.
Omkreds:
83 (83) 83 (83) 94 (94) cm.
Længde:
44 (45) 46 (48) 50 (52) cm inkl. ribkanter (kan individualiseres).
Ærmelængde:
29 (31) 32 (36) 40 (43) cm inkl. ribkanten (kan individualiseres).
Strikkefasthed:
21 masker x 32 pinde på 10 x 10 cm i mønster efter vask og blok.      
Vejledende pinde:
3 mm rundpind med 40 cm wire og 3,5 mm rundpind med 40 cm wire. Strømpepinde kan anvendes for at undgå magic-loop.
Garnforslag:
1 tråd Mayflower London Merino Fine (50 g = 175 m) med 1 tråd Mayflower Super Kid Silk (25 g = 195 m)
eller
1 tråd KnitStudios Soft Merino Wool no.1 (50 g = 175 m) med 1 tråd KnitStudios Silk Mohair (25 g = 210 m). Følgetråden er valgfri.
Garnmængde:
200-250 (200-250) 250 (250) 300 (300-350) g merino
100 (100) 125 (125) 125 (125-150) g silk mohair.
Andre redskaber:
Strikkenål, restegarn/maskeholder, maskemarkører.
Den rødbrune sweater er strikket i KnitStudios Soft Merino Wool no.1 i fv. Kanel og KnitStudios Silk Mohair fv. Mørk Karamel.
Den lysegrå sweater er strikket i Mayflower London Merino Fine i fv. 004 Sandstrand og Mayflower Super Kid Silk fv. 06 Råhvid.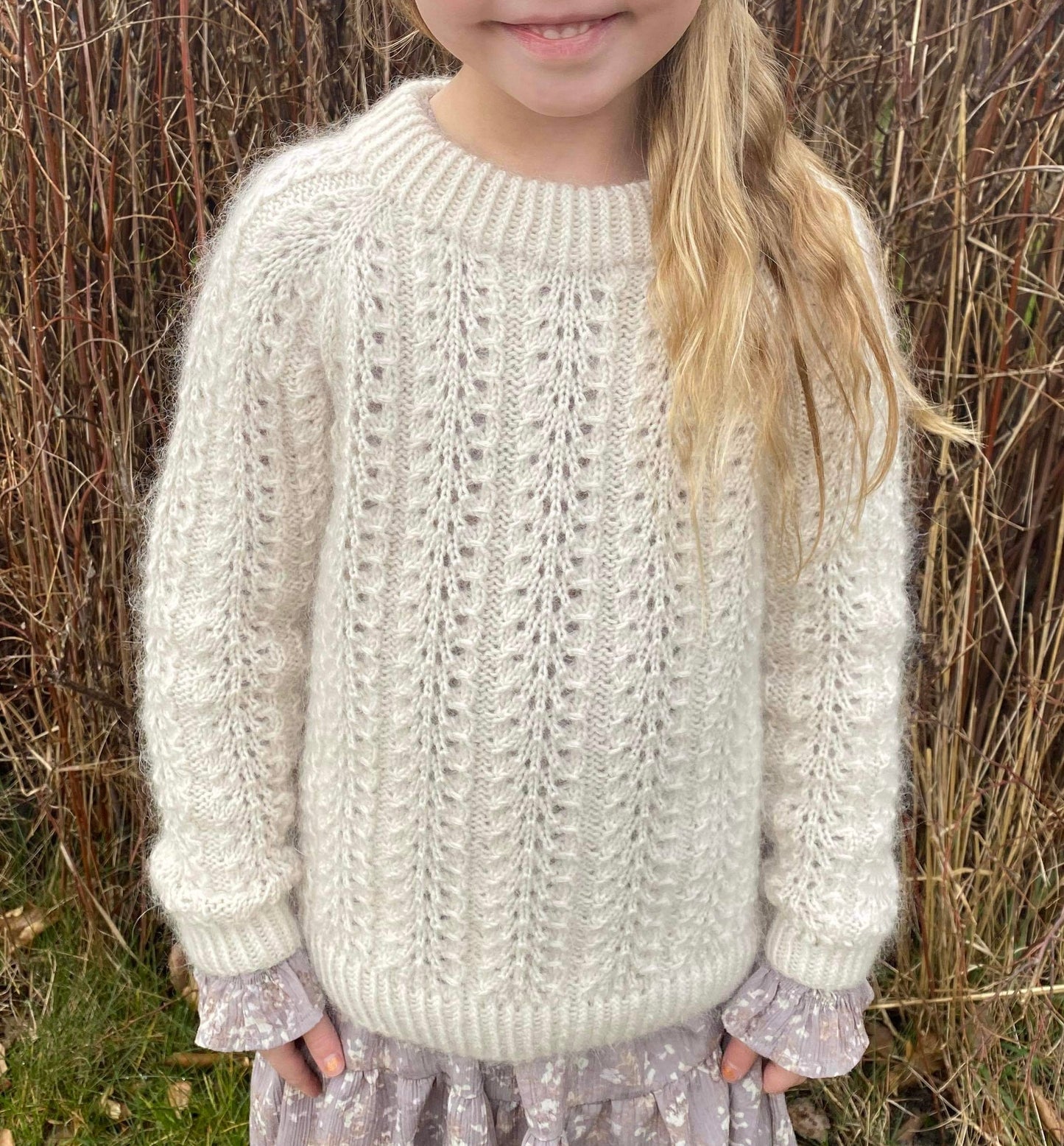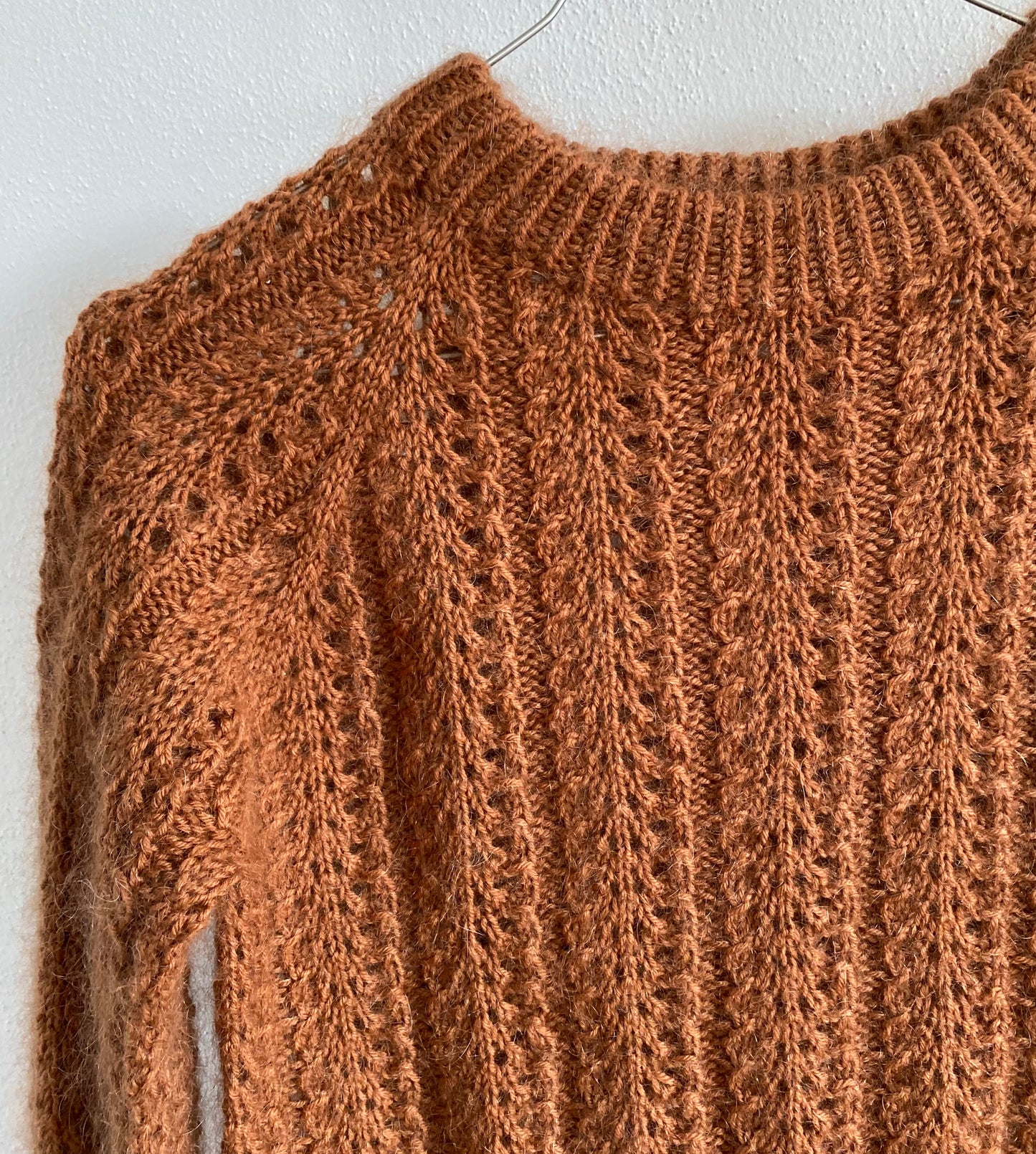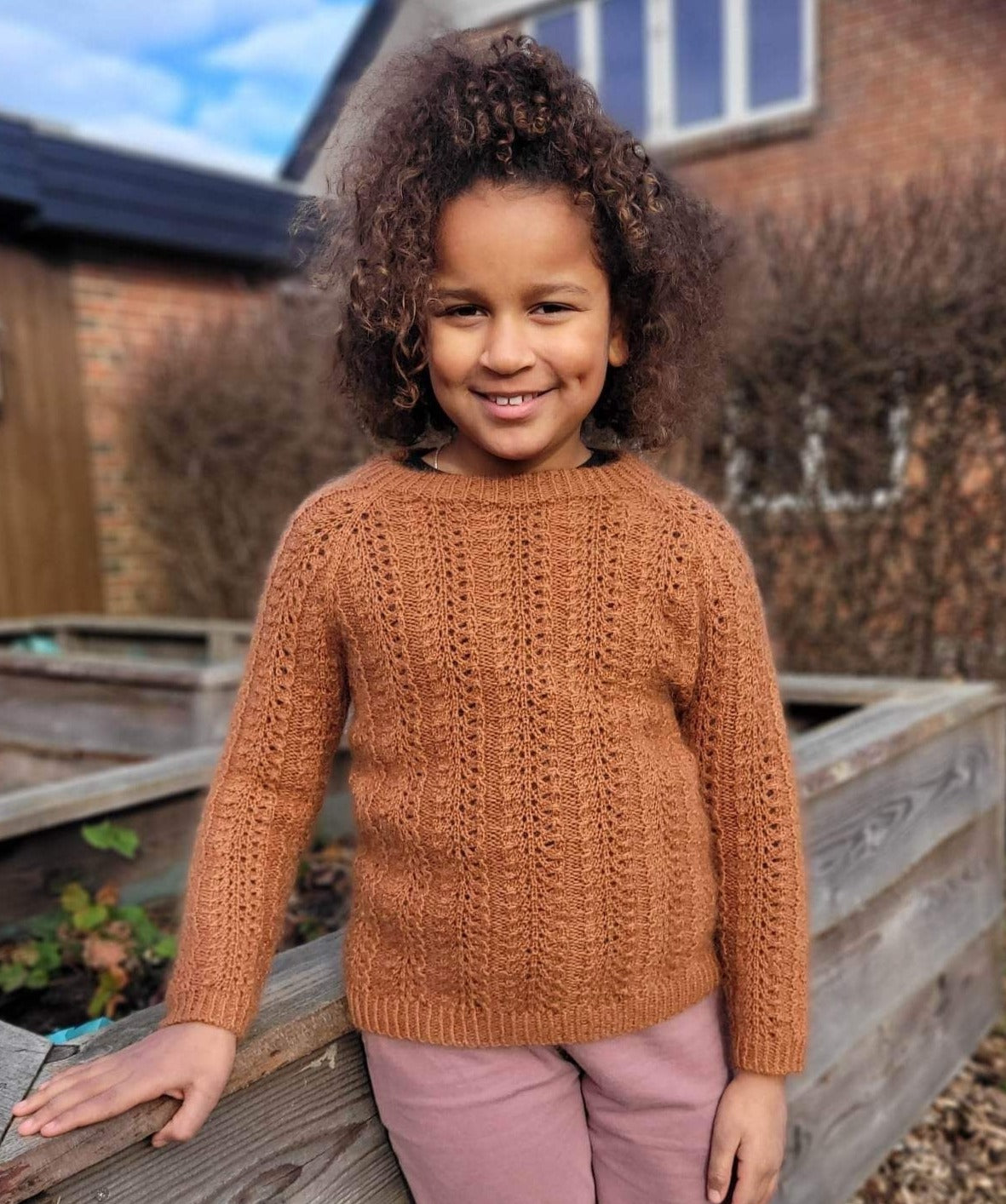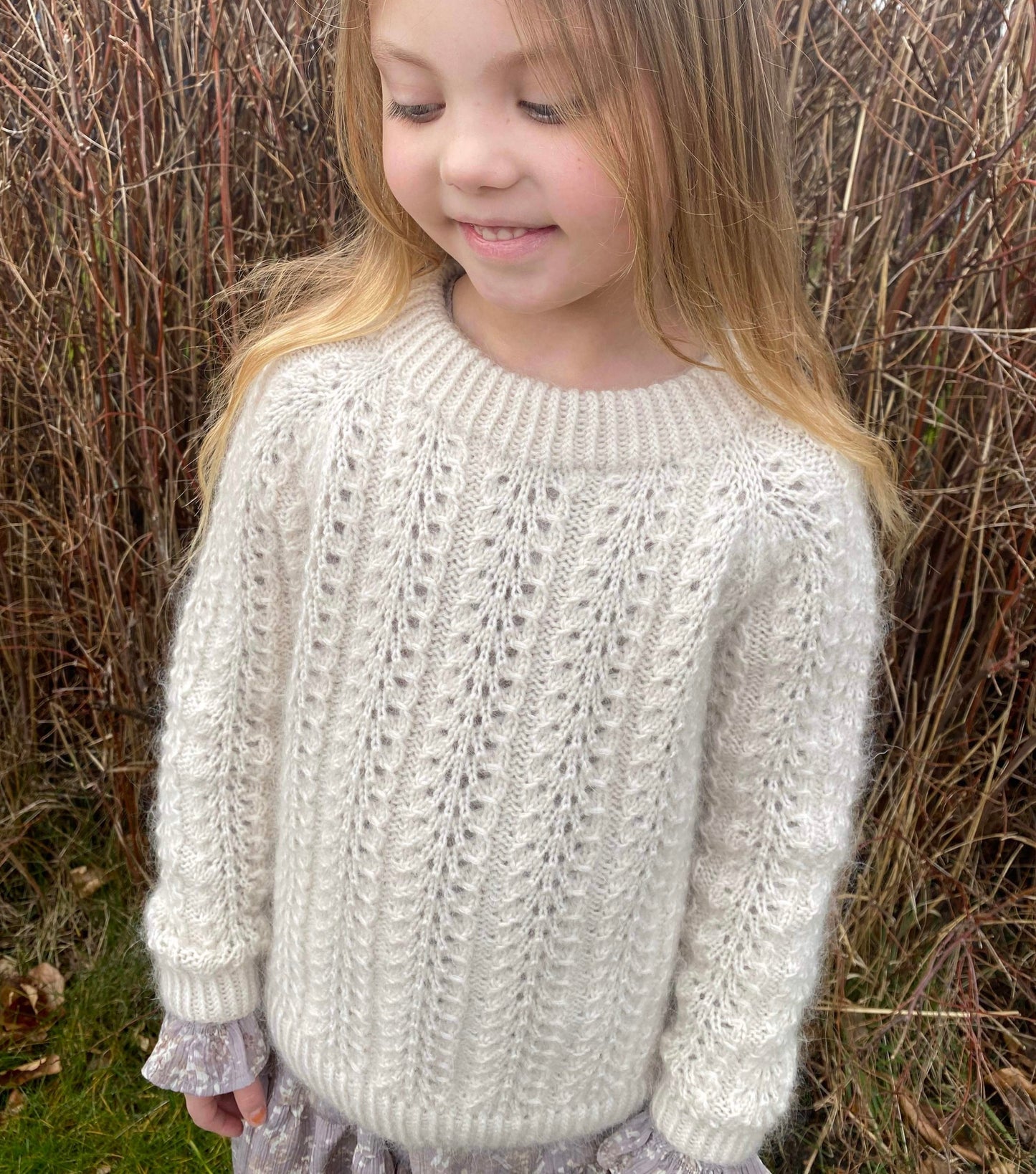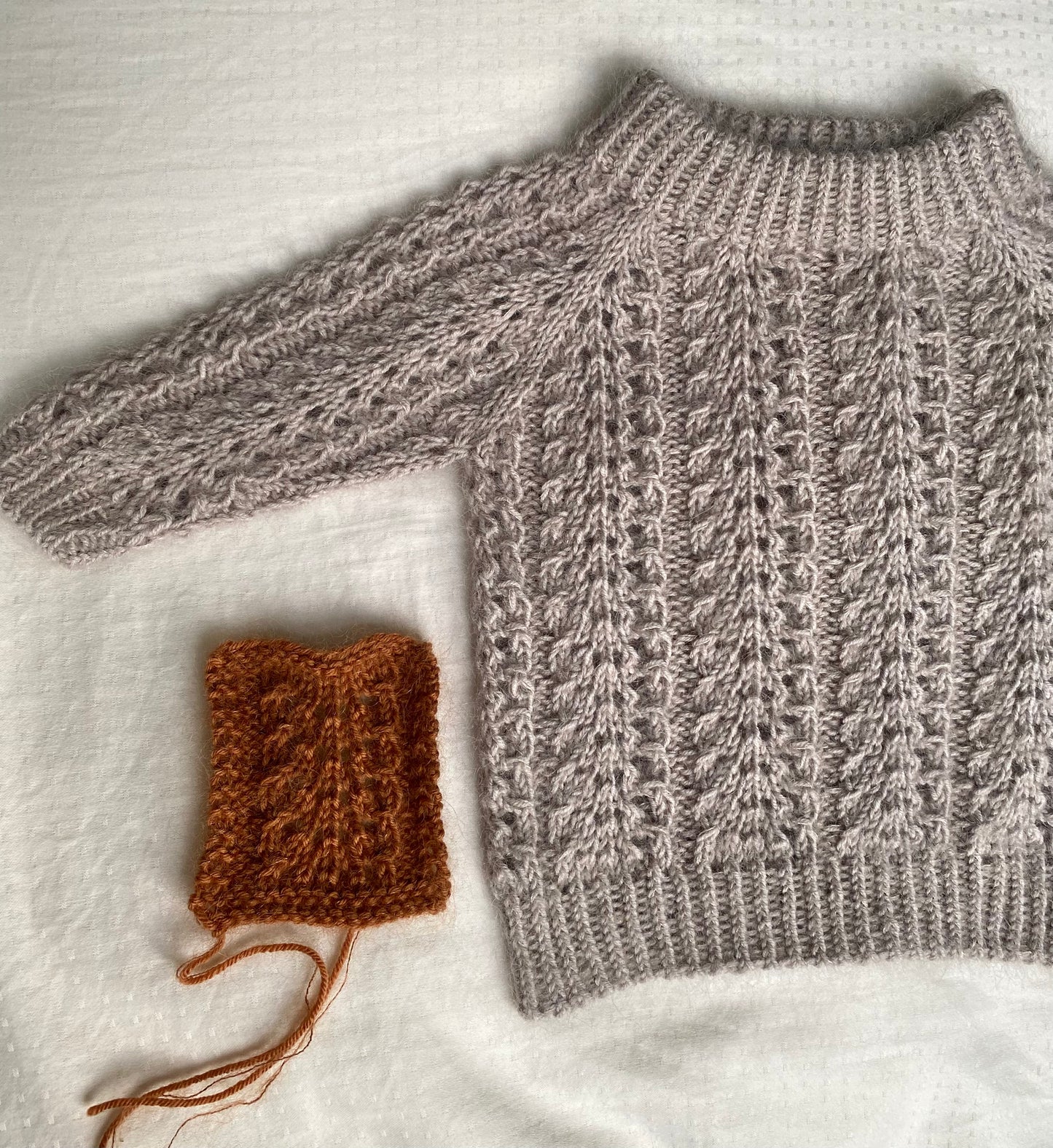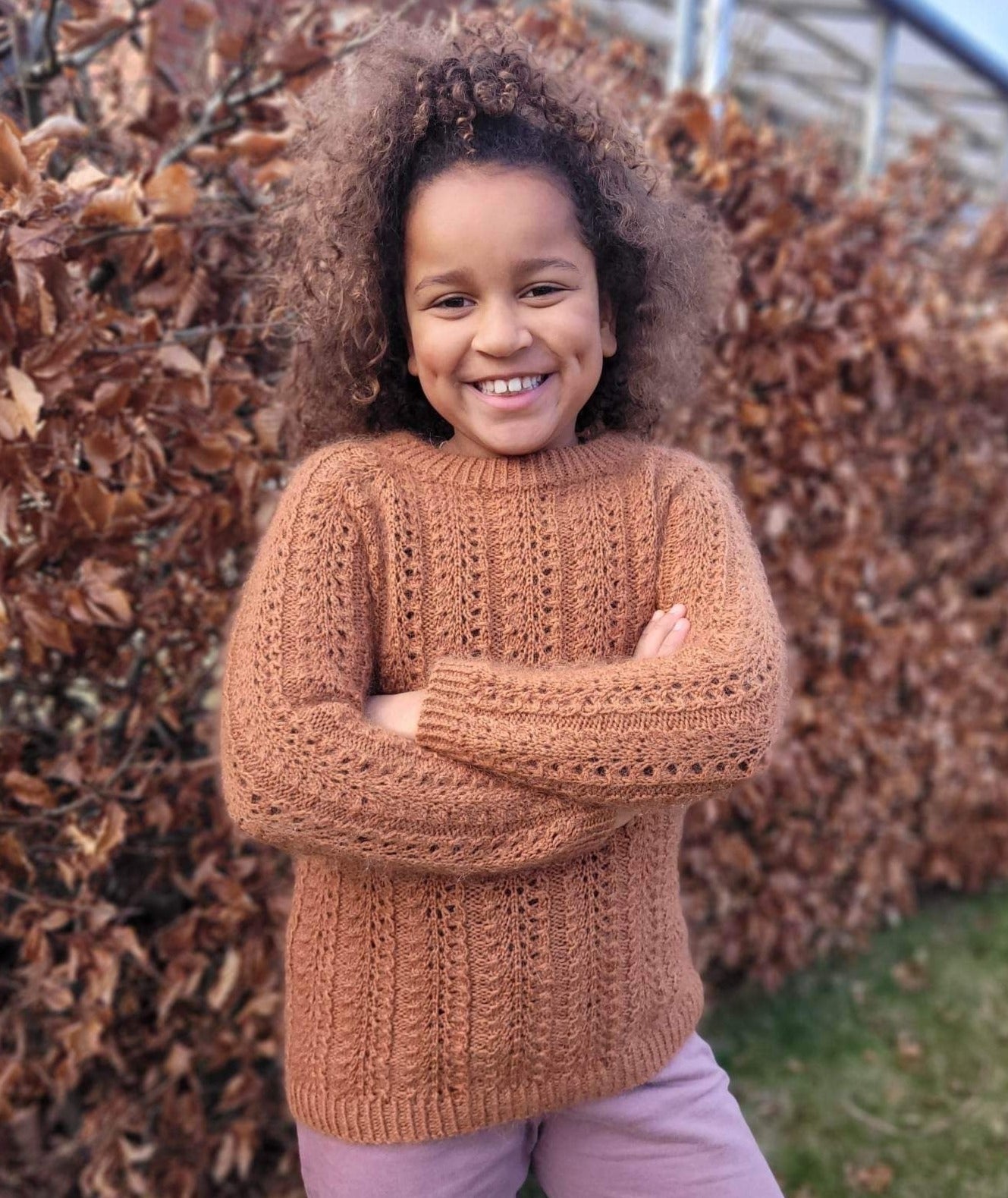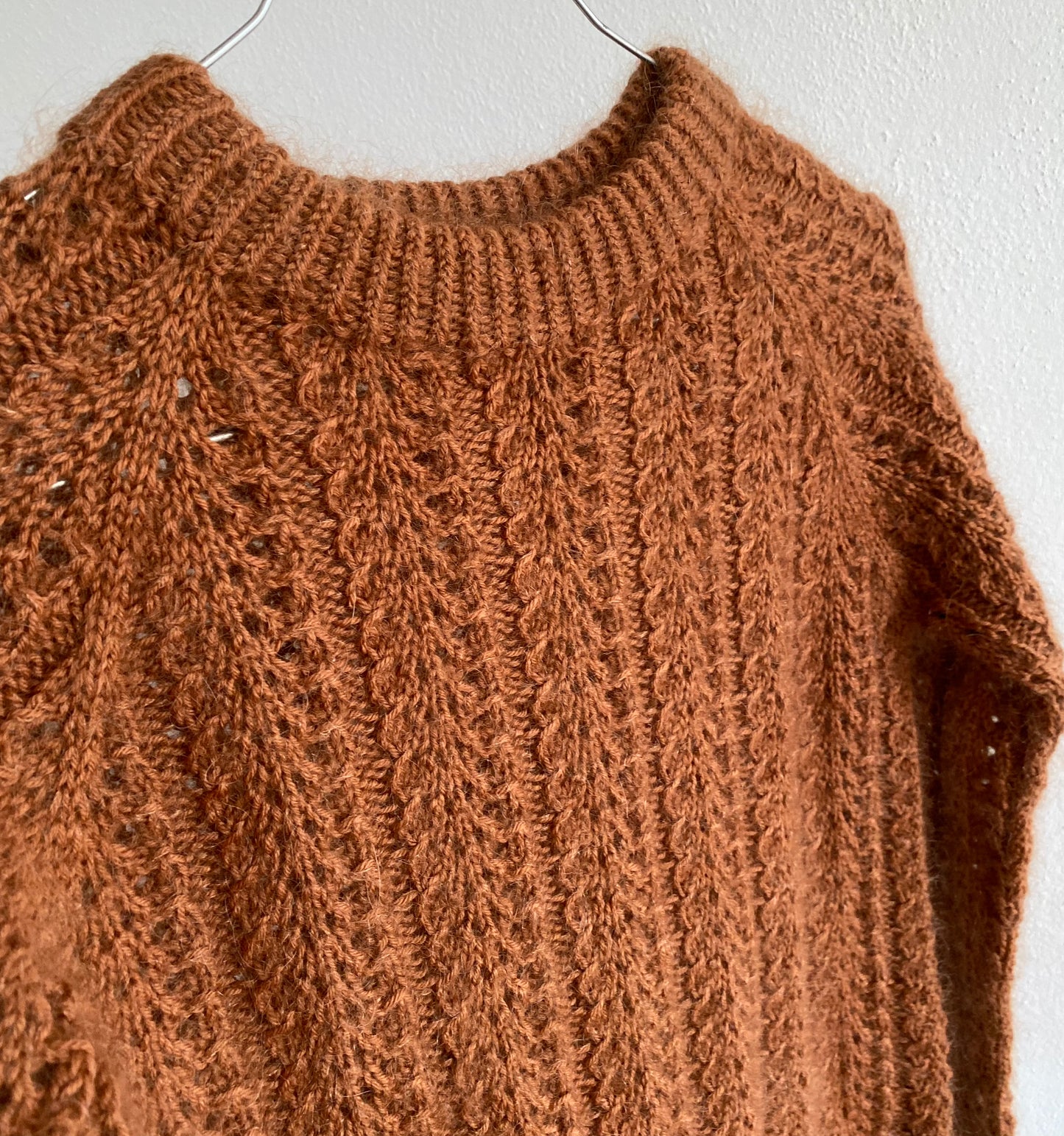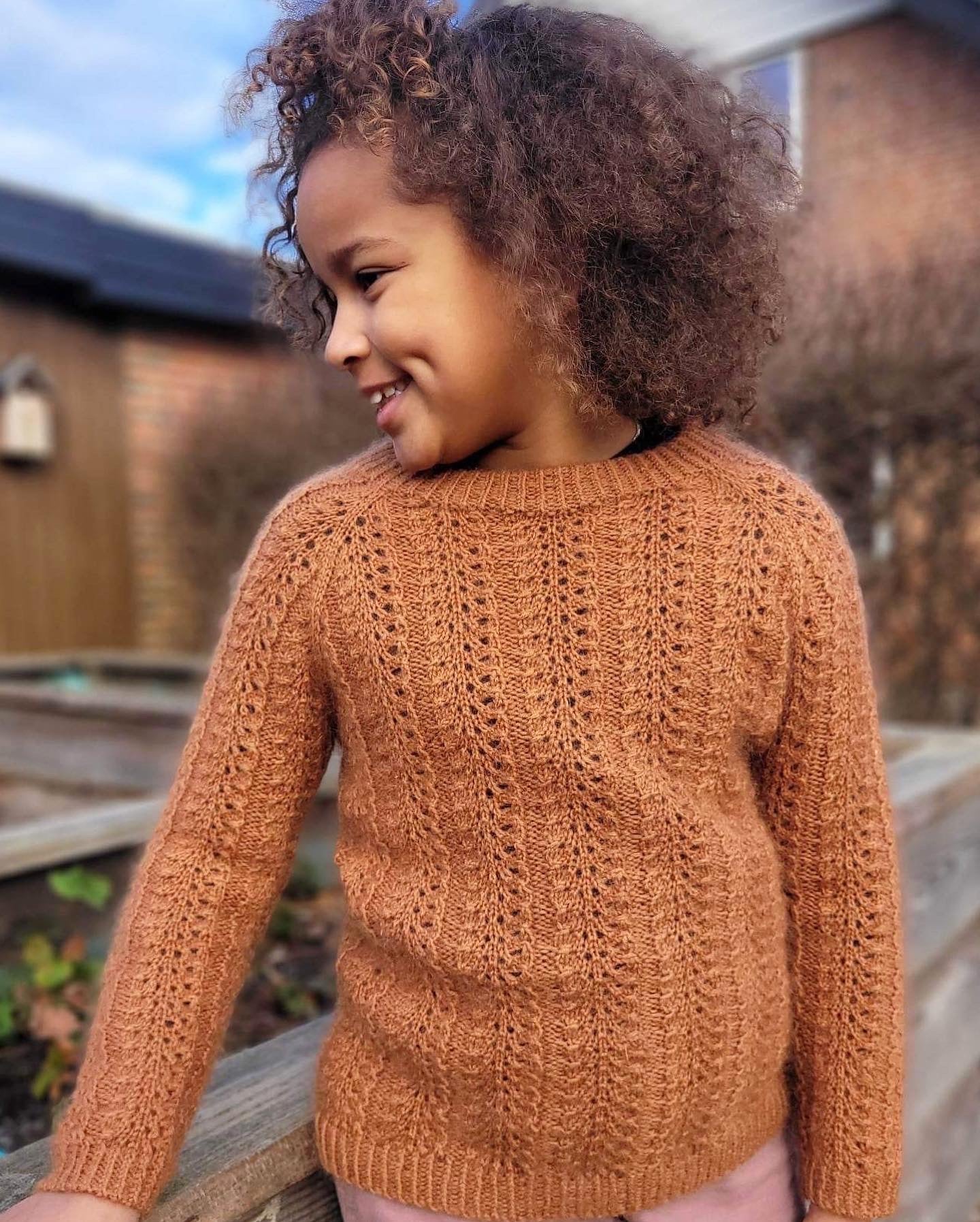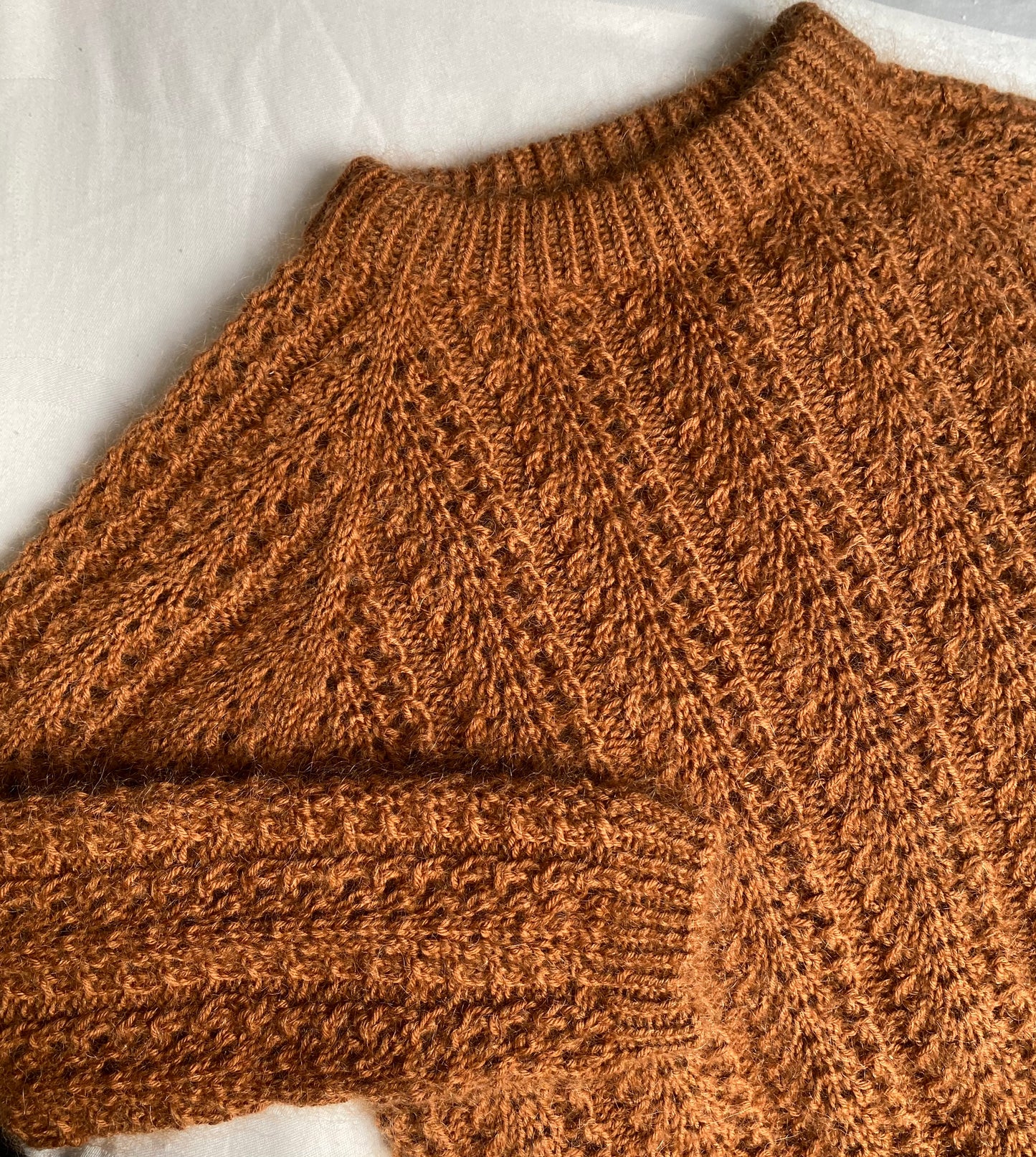 Delivery

After your purchase the patterns are immediately sent to your e-mail address as PDF-files.