Acanthus Sweater Junior - Norsk
Regular price
Sale price
$8.00 USD
Unit price
per
Sale
Sold out
Share
Konstruksjon:
Genseren strikkes ovenfra og ned, på rundpinne. Først legges det opp masker til halskanten, som strikkes i vridd ribb. Deretter fordeles maskene med 8 markører, som viser der det lages raglan-økninger. Først strikkes vendepinner for å forme bakstykket, deretter strikkes det rundt på pinnen, i mønster etter rapporten, mens det fortsatt økes rundt markørene. Når bærestykket er strikket ferdig, settes ermemaskene til hvile mens forstykket og bakstykket samles til kroppen (bolen), det ferdiggjøres ved å strikke rundt på pinnen. Det avsluttes med vridd ribbkant og italiensk avfelling.
Ermene strikkes deretter ved å sette de hvilende maskene tilbake på pinnen og samle ytterligere masker opp i ermegapet. Ermene strikkes i hullmønsteret, mens det løpende felles og avsluttes med vridde ribbkanter og italiensk avfelling.
Størrelser:
6-7 (7-8) 8-9 (9-10) 10-12 (12-14) år.
Omkrets:
83 (83) 83 (83) 94 (94) cm.
Lengde:
44 (45) 46 (48) 50 (52) cm inkl. ribbkanter (kan individualiseres).
Ermelengde:
29 (31) 32 (36) 40 (43) cm inkl. ribbkanten (kan individualiseres).
Strikkefasthet:
21 masker x 32 pinne på 10 x 10 cm i mønster etter vask og blokk. 
Veiledende pinne:            
3 mm rundpinne med 40 cm wire og 3,5 mm rundpinne med 40 cm wire. Strømpepinne kan brukes for å unngå magic-loop.
Garnforslag:
1 tråd Mayflower London Merino Fine (50 g = 175 m) med 1 tråd Mayflower Super Kid Silk (25 g = 195 m). Følgetråden er valgfri.
Garnmengde:
200-250 (200-250) 250 (250) 300 (300-350) g merino
100 (100) 125 (125) 125 (125-150) g silk mohair.
Andre redskaper:
Strikkenål, restegarn/maskeholder, maskemarkører.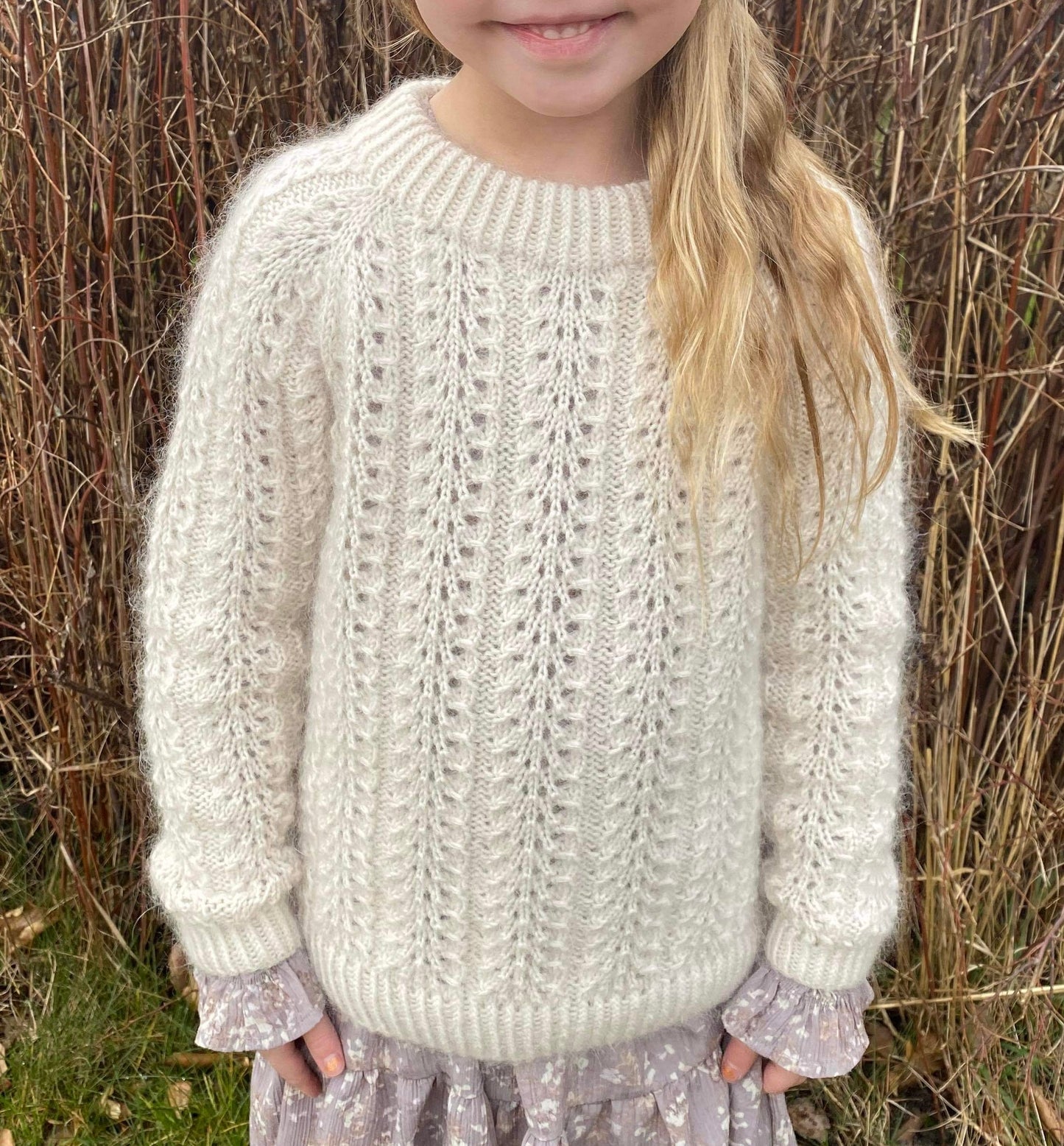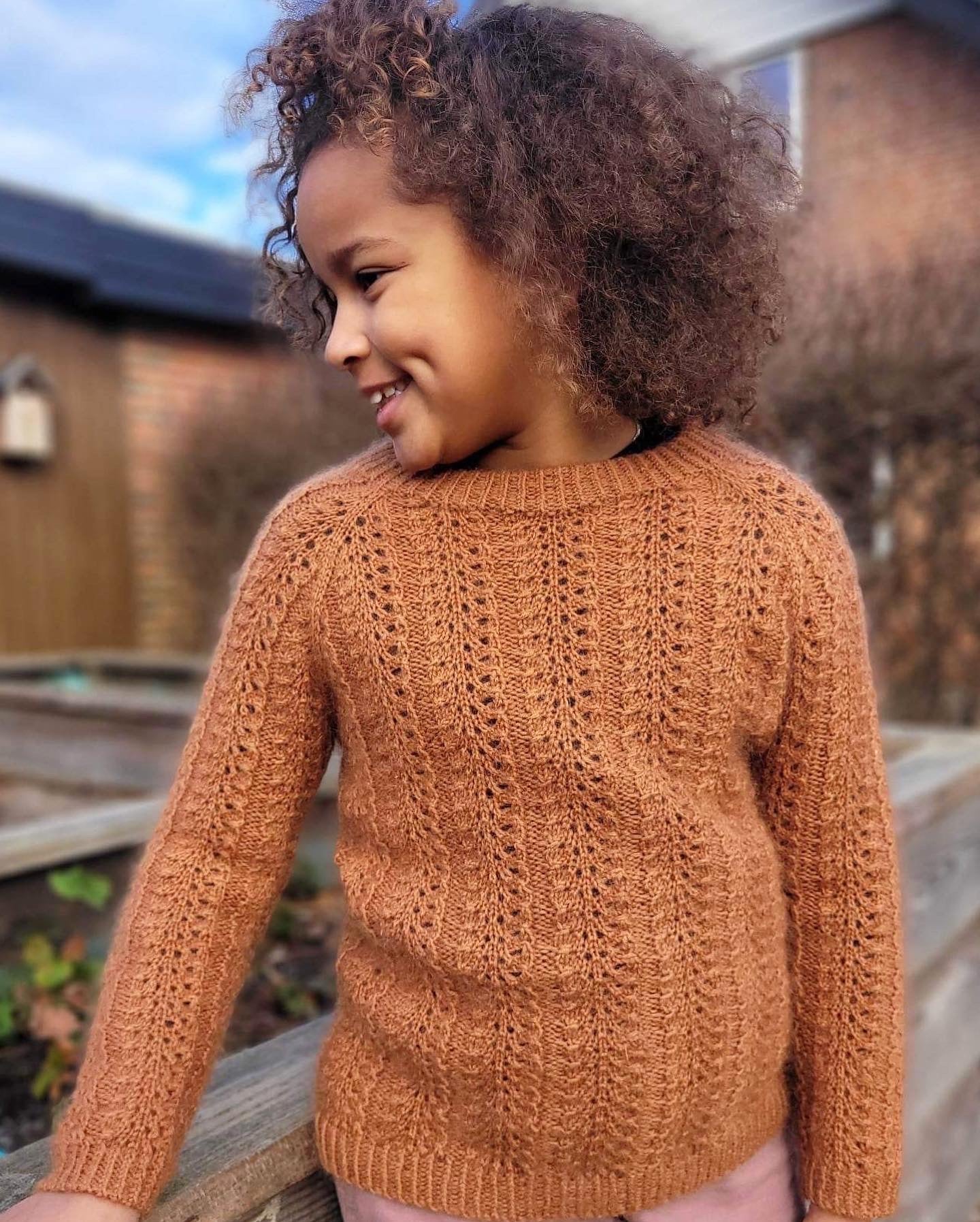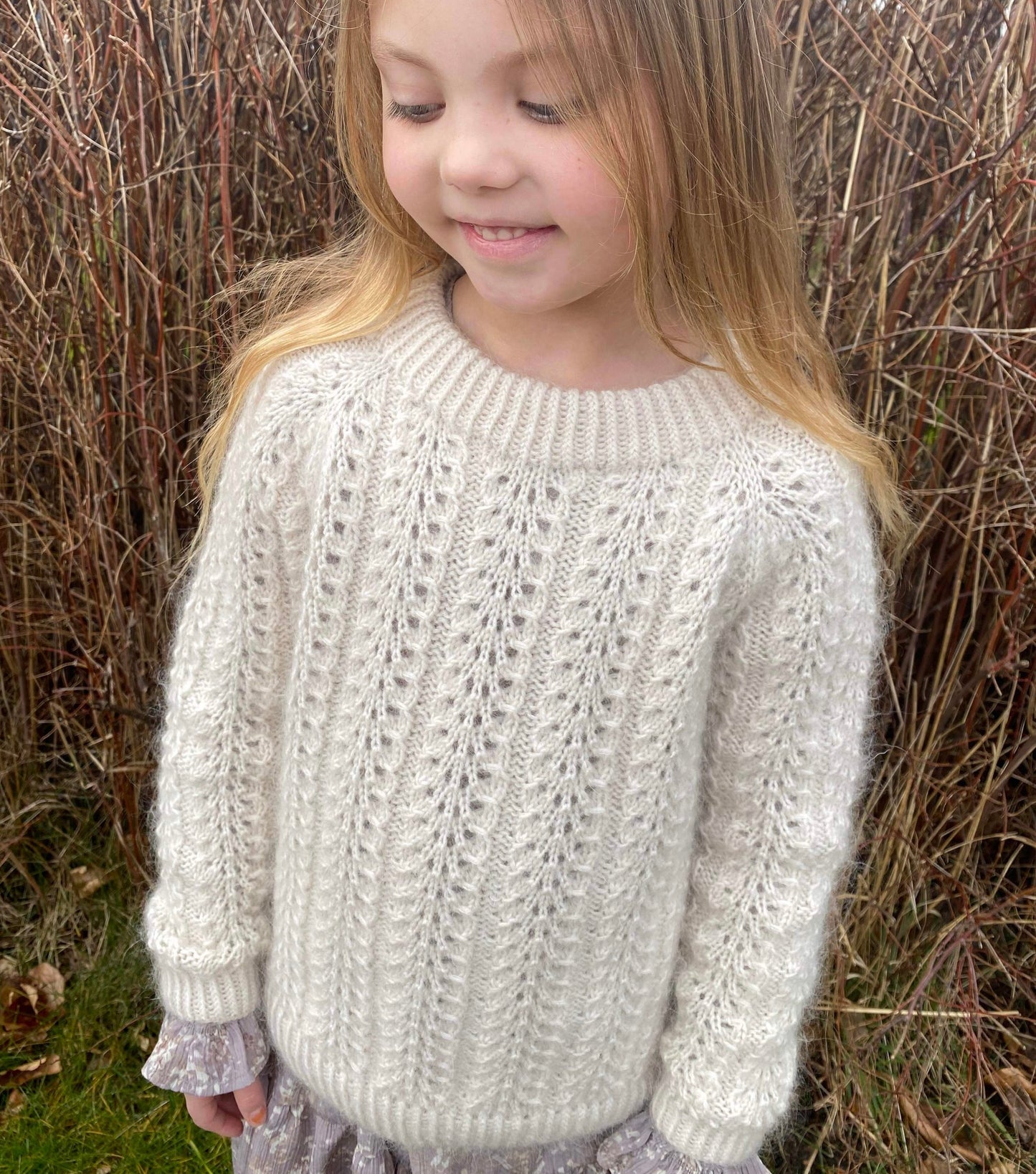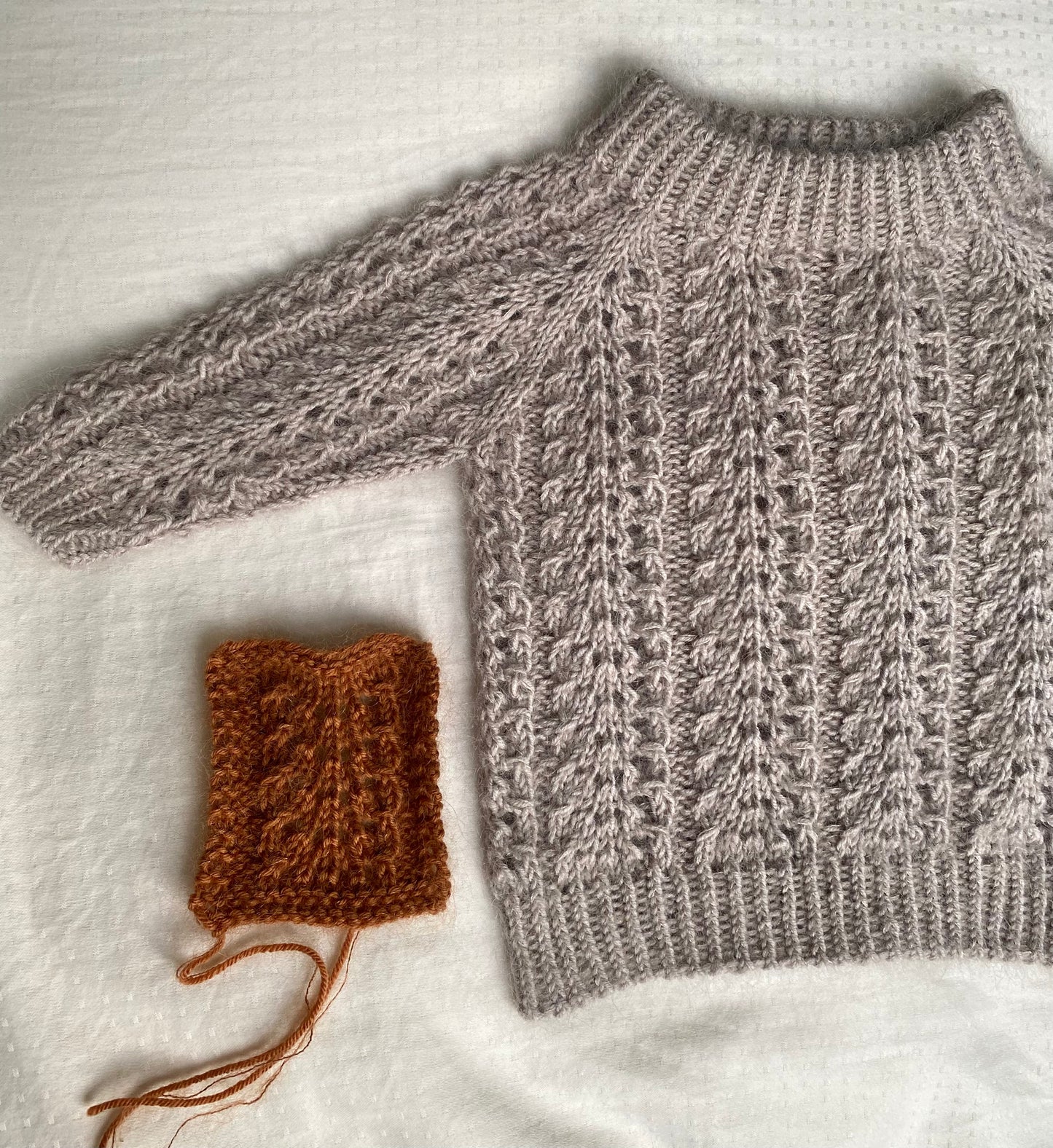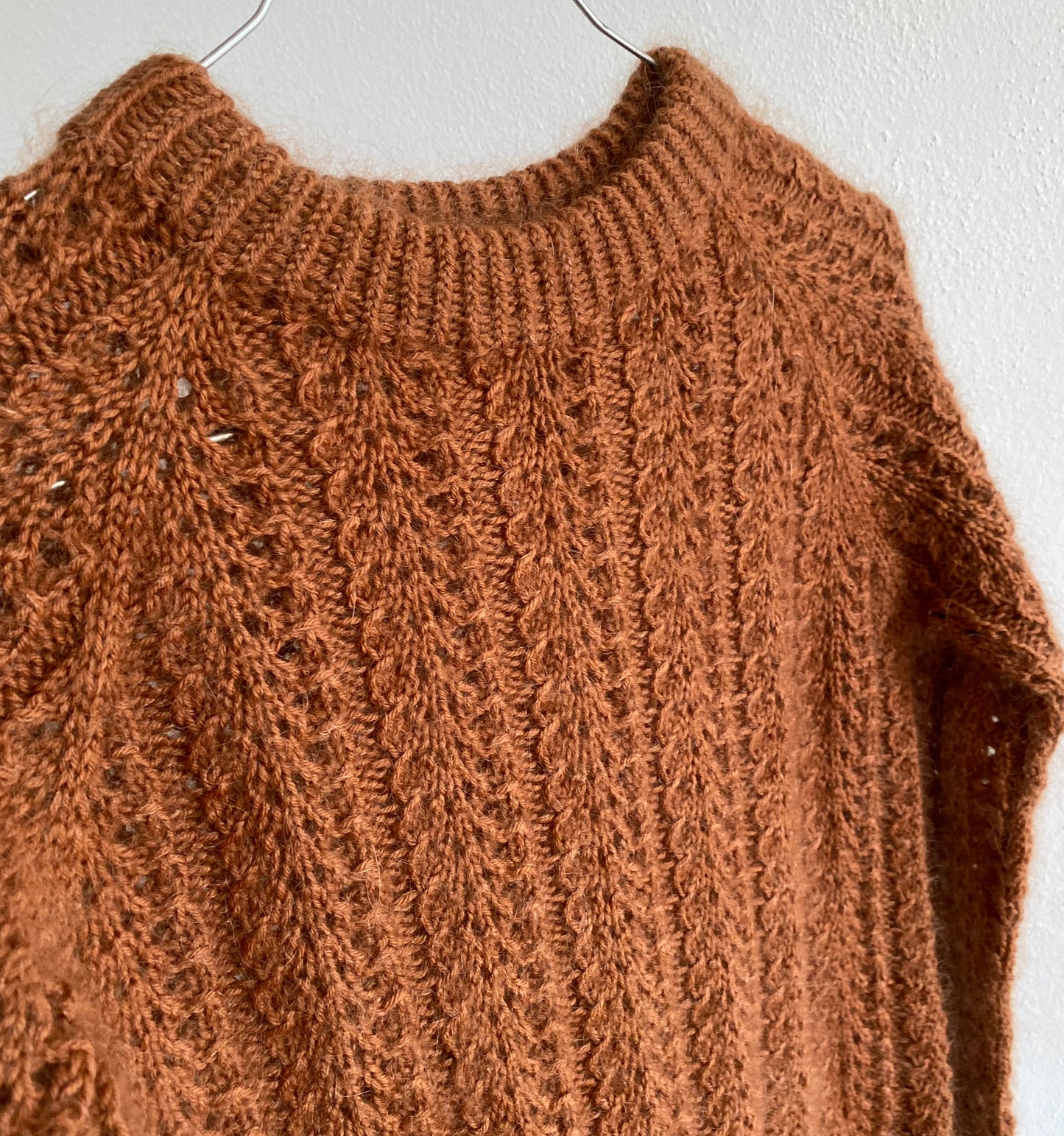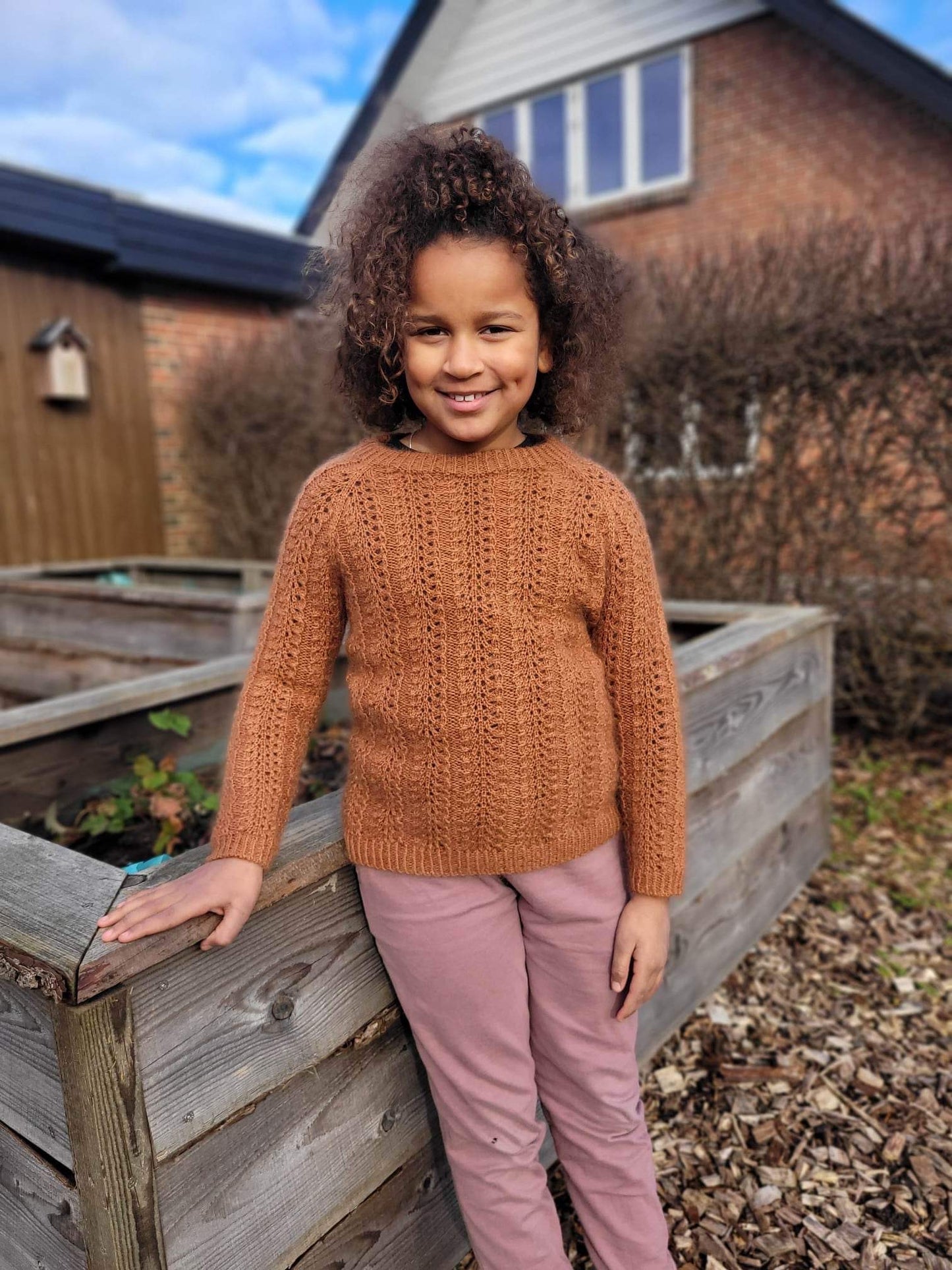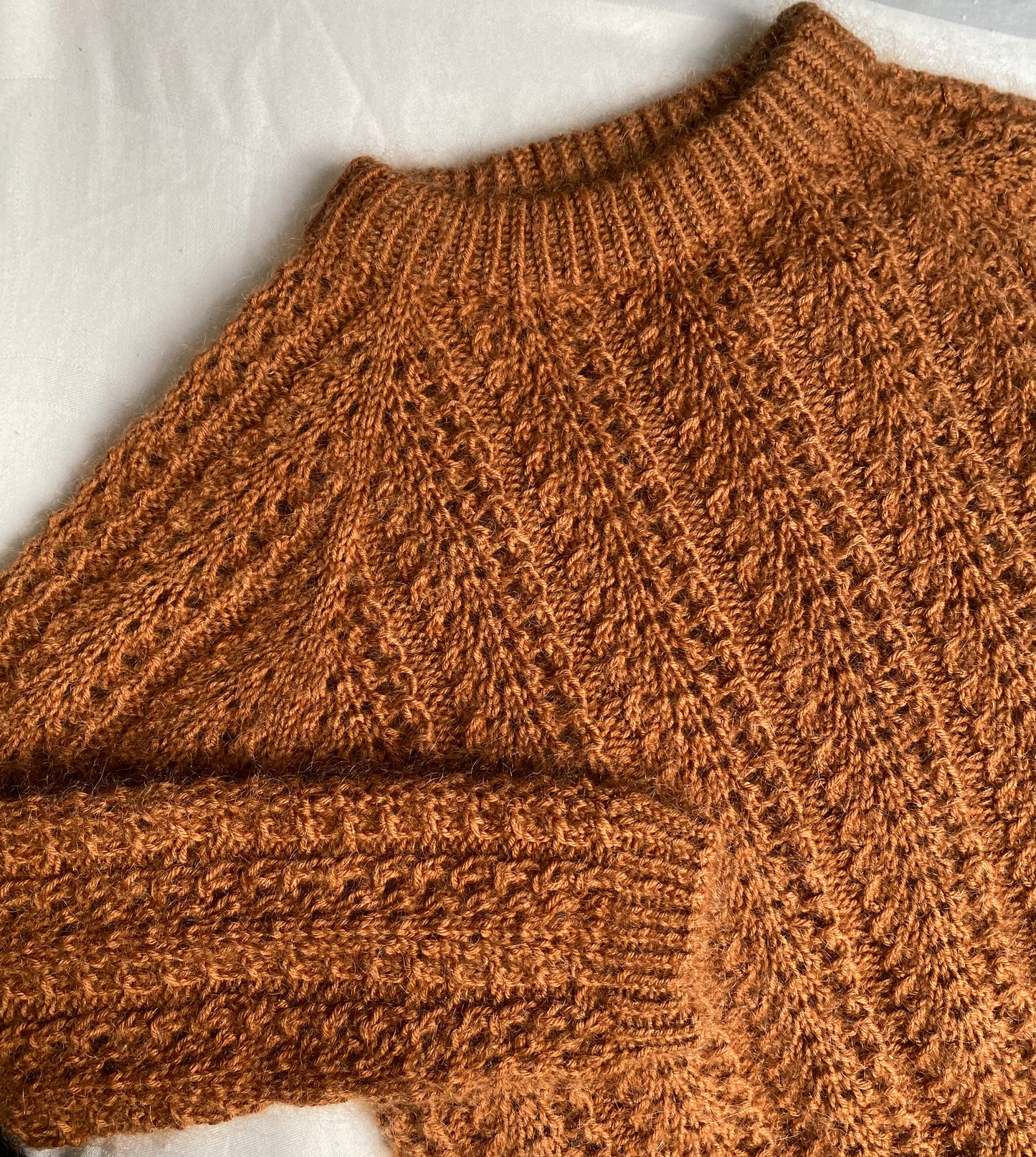 Delivery

After your purchase the patterns are immediately sent to your e-mail address as PDF-files.