Cardamom Neck - Dansk
Regular price
Sale price
$6.00 USD
Unit price
per
Sale
Sold out
Share
Konstruktion: 
Halsedissen strikkes fra ryggen og frem mod forstykket. Der slås masker op med italiensk opslag og der strikkes en drejet ribkant. Der fortsættes i dobbelt perlerib, indtil ryggen er strikket færdig. Herefter lukkes masker af til halsåbningen og skulderstykkerne strikkes hver for sig, med udtagninger for at skabe halsrundingen. De to skulderstykker samles atter til forstykket, som ligeledes strikkes i dobbeltperlerib. Der laves indtagninger i hver side af forstykket. Forstykket afsluttes med en drejet ribkant og italiensk aflukning. Afslutningsvist samles masker op langs halsåbningen som strikkes i drejet rib og afsluttes med dobbeltstrik og italiensk aflukning.
Strikkefasthed: 
Hvis strikkefastheden ikke passer, kan den færdige halsedisse blive større eller mindre end de angivne mål. Strikkefastheden i dobbelt perlerib bør være 20-21 masker x 32 pinde på 10 x 10 cm, for at opnå de i opskriften angivne mål. Denne fasthed opnår vi på 3,5-4 mm pinde, men find den pindestørrelse, der giver dig den rigtige fasthed i det garn du har valgt. 
Størrelser:
One size. 
Bredde:
Ca. 37 cm. 
Længde foran:
Ca. 38 cm (kan tilpasses). 
Vejledende pinde:
3,5/4 mm rundpind med 40 cm wire. 
Garnforslag:
Light version: Lana Gatto VIP (50 g = 200) + Silk mohair (25 g = 200 m). 
Chunky version: Lana Gatto VIP maxi som enkelttråd (50 g = 100 m. 
Garnmængde:
150 g VIP + 50-75 g Silk mohair. 
eller
250 g VIP maxi. 
Andre redskaber:
Strikkenål, restegarn, maskemarkører. 
Garn til de viste halsedisser:
Den lysegrå/lys beige: 1 tråd Lana Gatto VIP i fv. A4953 French Oak + 1 tråd Silk mohair i fv. A4953 French Oak.
Den mørkebrune: 1 tråd Lana Gatto VIP Maxi i fx. 19053 Black Coffee.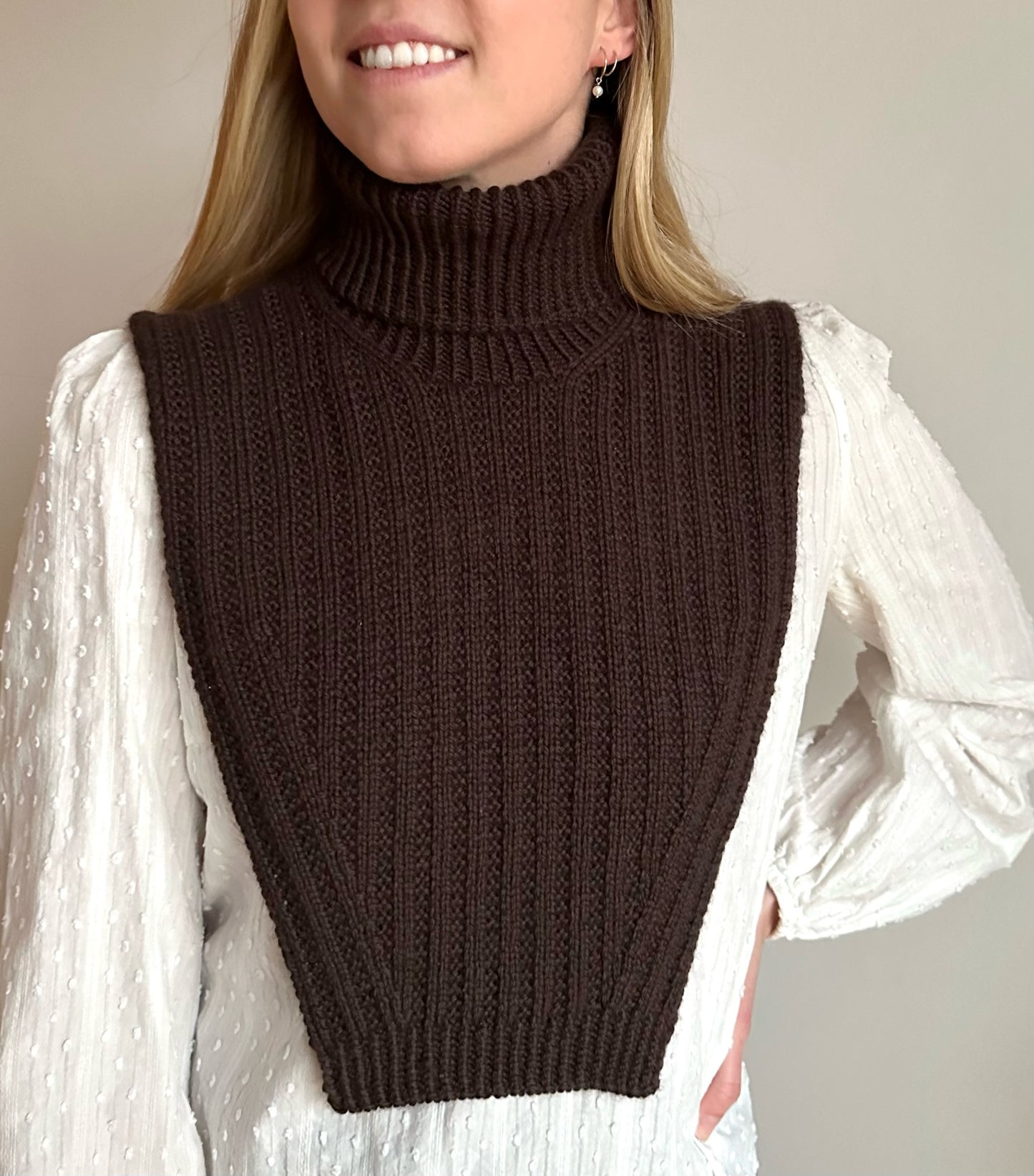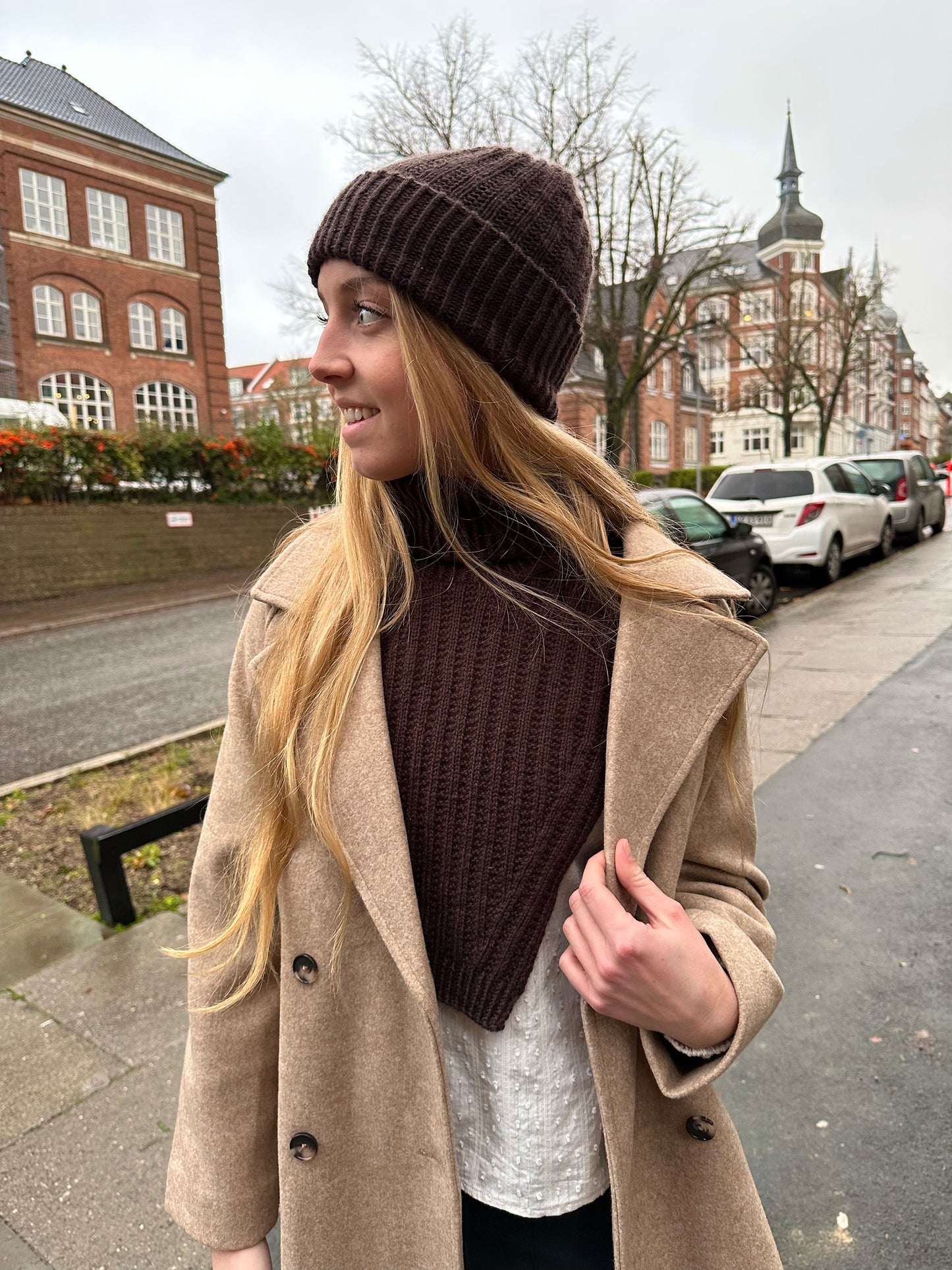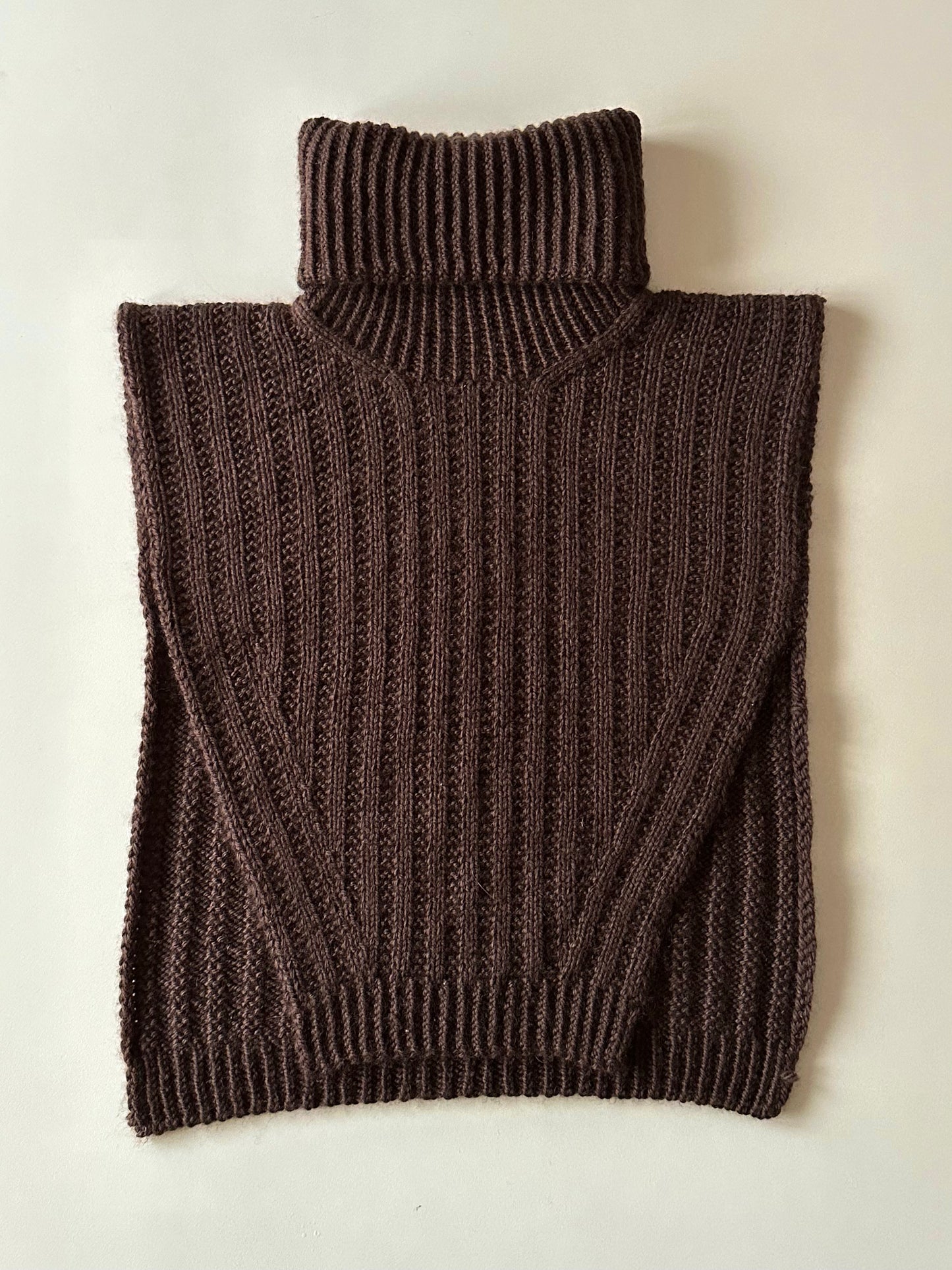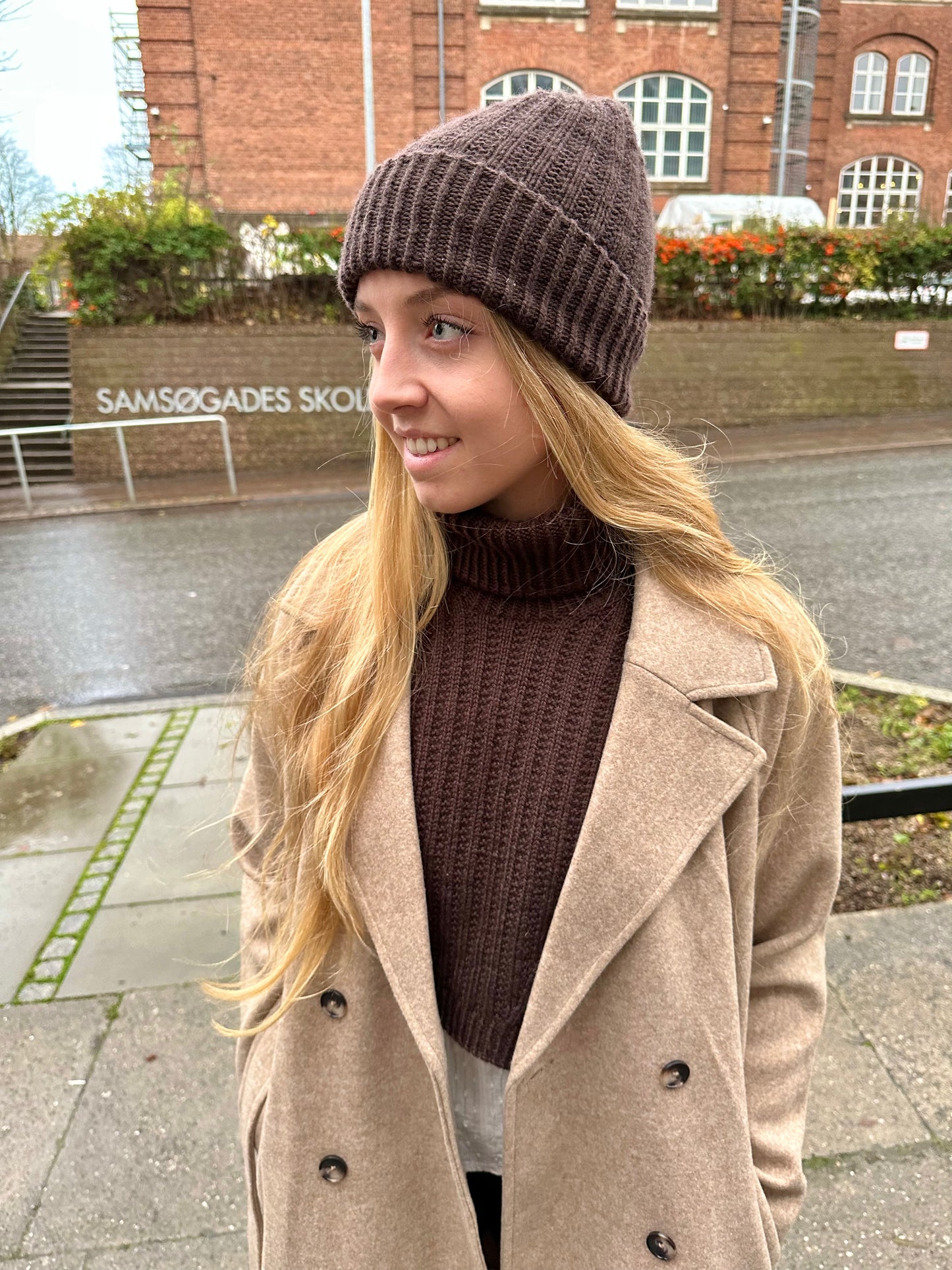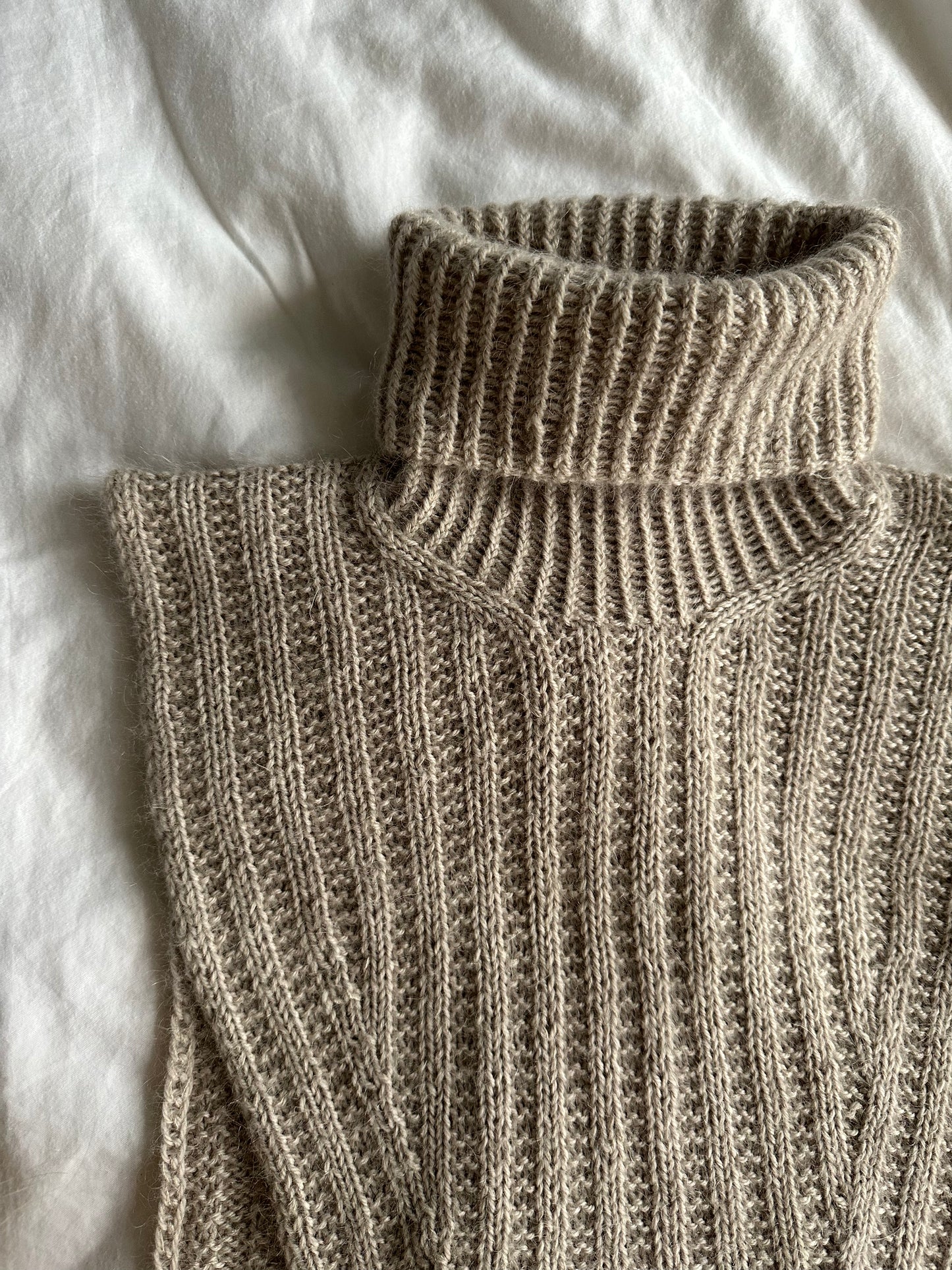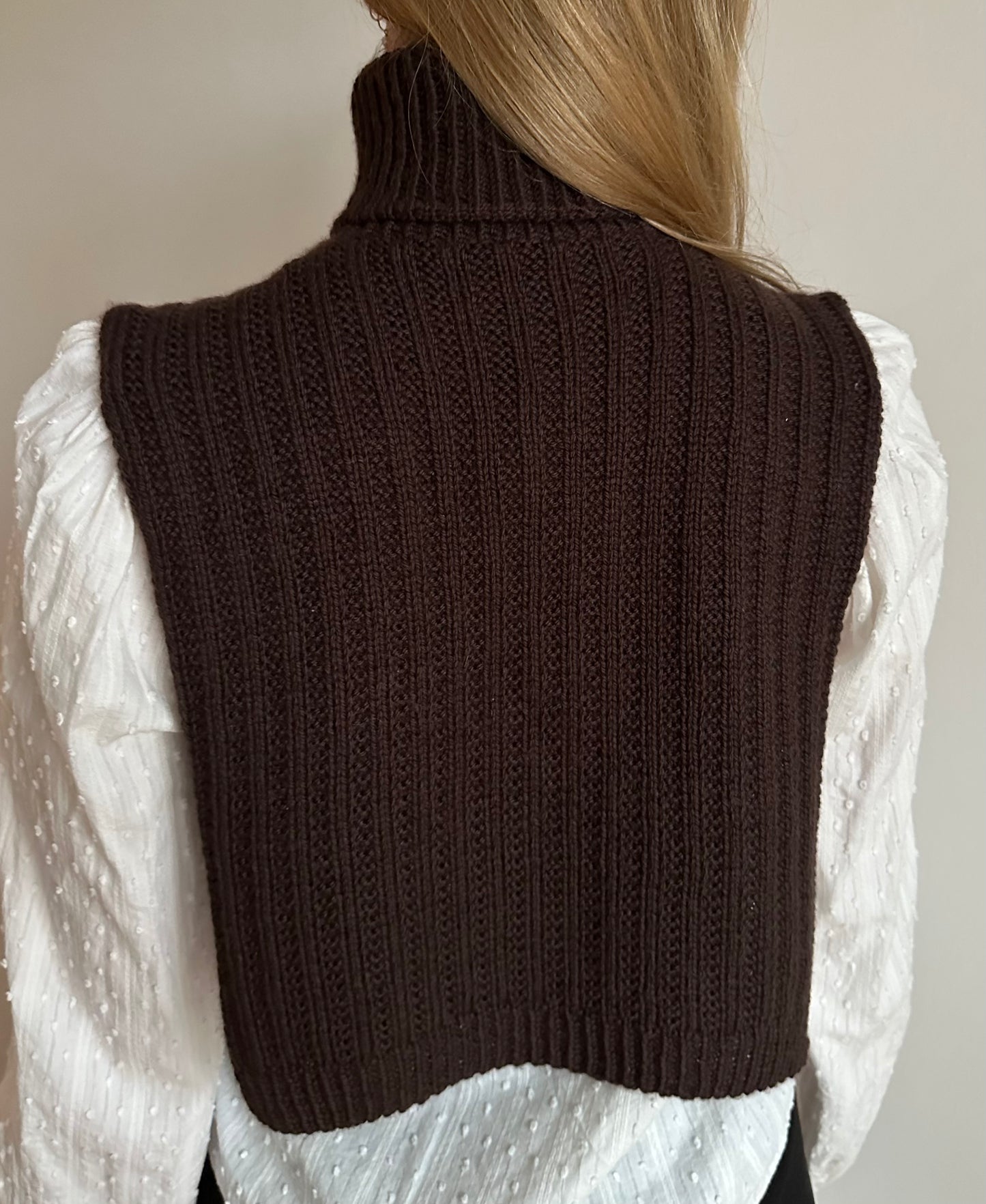 Delivery

After your purchase the patterns are immediately sent to your e-mail address as PDF-files.