Cardamom Scarf - Dansk
Regular price
Sale price
$5.00 USD
Unit price
per
Sale
Sold out
Share
Konstruktion:
Tørklædet er strikket fra spids til spids i dobbelt perlerib mønster. Der laves udtagninger, hvorved der kommer flere masker på pinden. Maskerne tilpasses ind i dobbelt perlerib mønsteret, mens de to yderste masker i hver side, på alle pinde, strikkes som kantmasker. Når alle udtagninger er lavet, strikkes et stykke uden ud- eller indtagninger, inden der laves indtagninger, hvorved tørklædet bliver symmetrisk. 

Strikkefasthed:
22 masker x 26 pinde på 10 x 10 cm i dobbelt perlerib.
Hvis strikkefastheden ikke passer, vil tørklædet kunne blive kortere, længere, bredere eller smallere end de angivne mål. Da de præcise mål på tørklædet ikke er altafgørende, vil afvigelser fra fastheden godt kunne accepteres. Dette gør tørklædet perfekt til et reste-nøgle projekt, da meget forskelligt garn vil kunne bruges.
Hvis du ønsker at dit tørklæde skal have de præcise mål angivet i opskriften her, skal fastheden være 22 masker x 26 pinder på 10 x 10 cm i dobbelt perlerib mønster. Denne fasthed får vi på 4 mm pinde.
Størrelser: 
Lille (mellem) stor
Længde: 
Ca. 107 (142) 177 cm
Bredde: 
Ca. 14 (20) 26 cm
Vejledende pinde: 
4 mm rundpind med 40 cm wire.
Garnforslag: 
2 tråde Drops Alpaca (50 g = 167 m) eller 2 tråde KnitStudios Alpaca no. 2 (50 g = 250 m) eller 1 tråd WAK The Baby Alpaca (50 g = 112 m).
Garnmængde:
cirka 50 (100) 150 g
Andre materialer: 
Strikkenål til at hæfte garnender.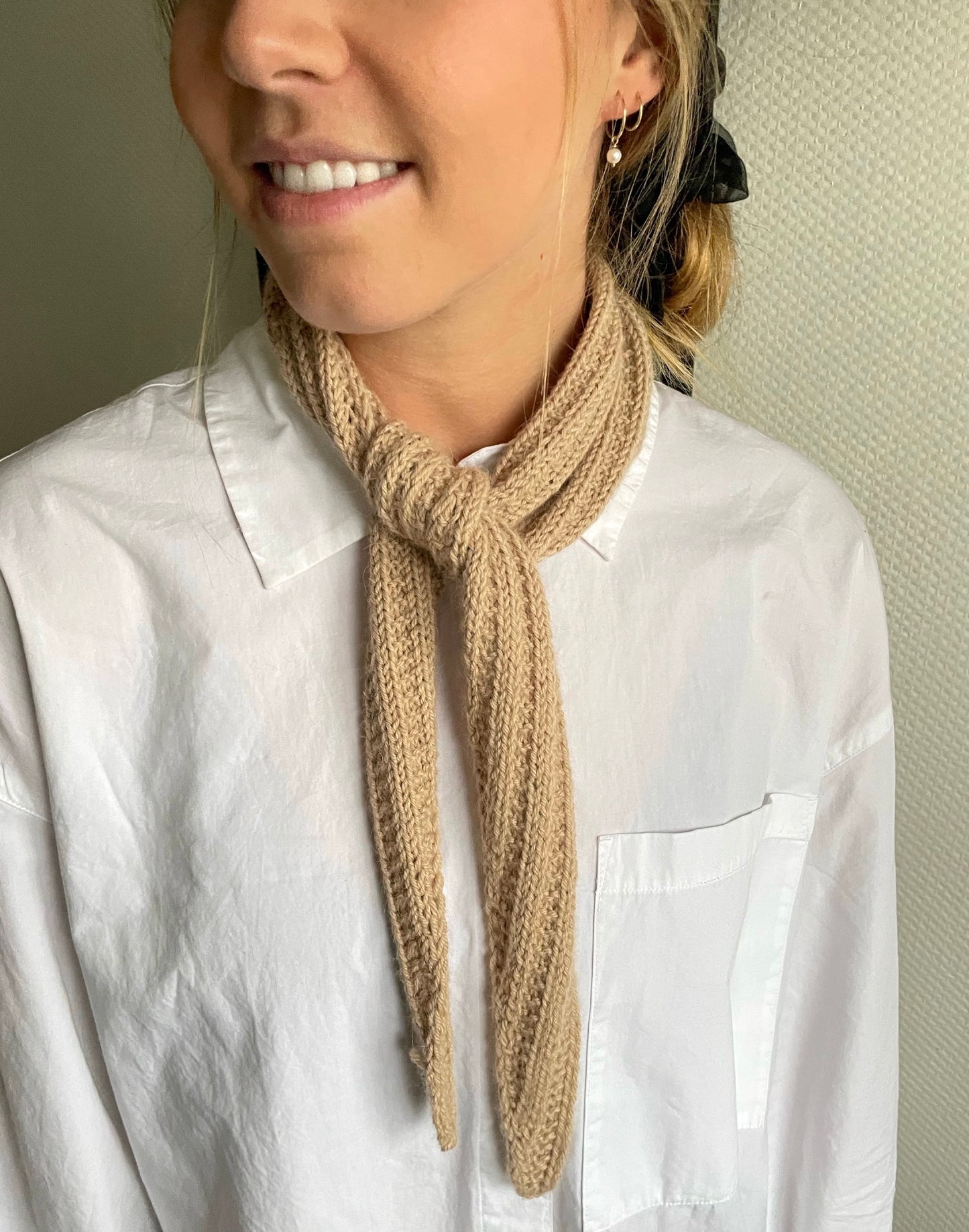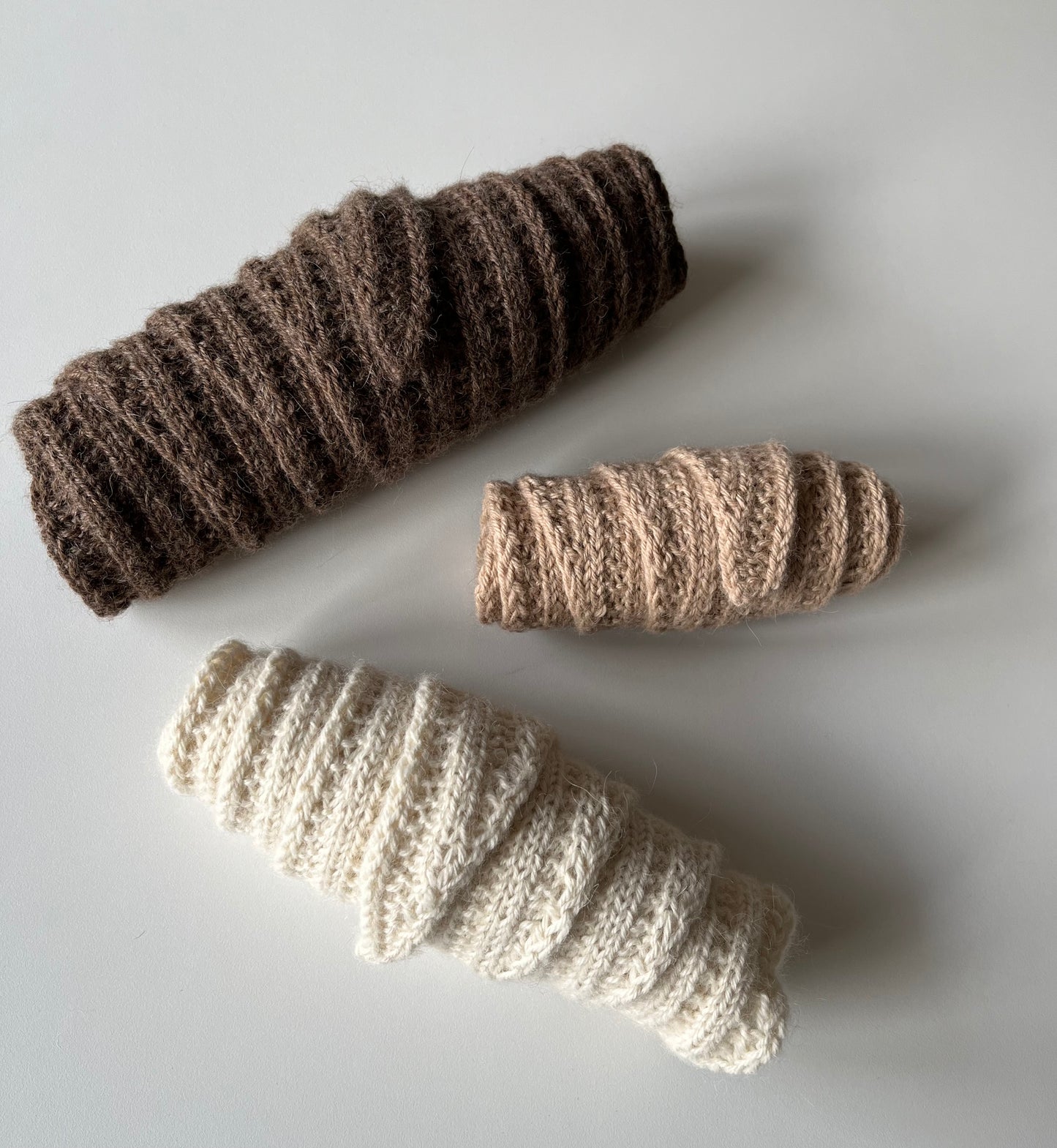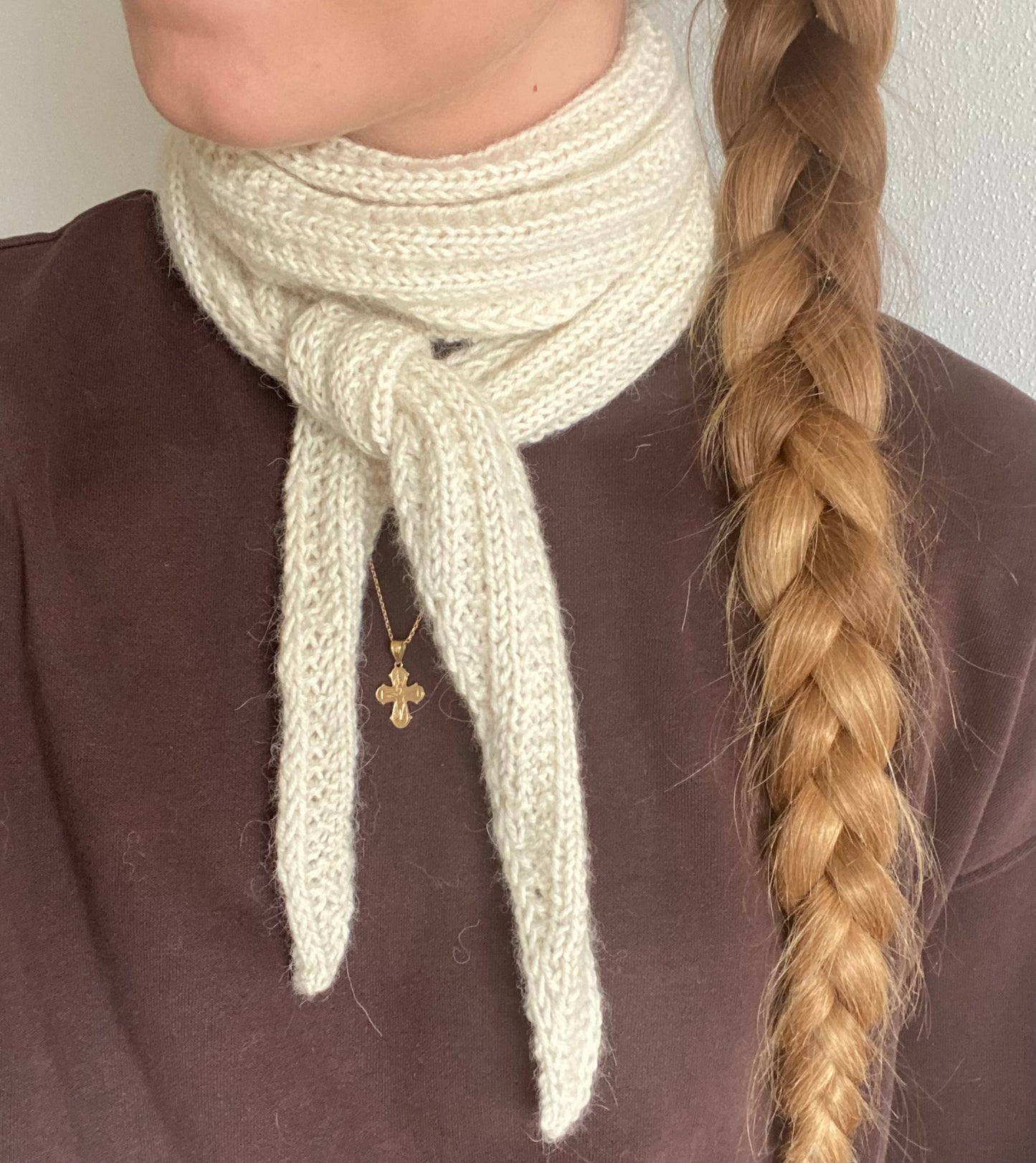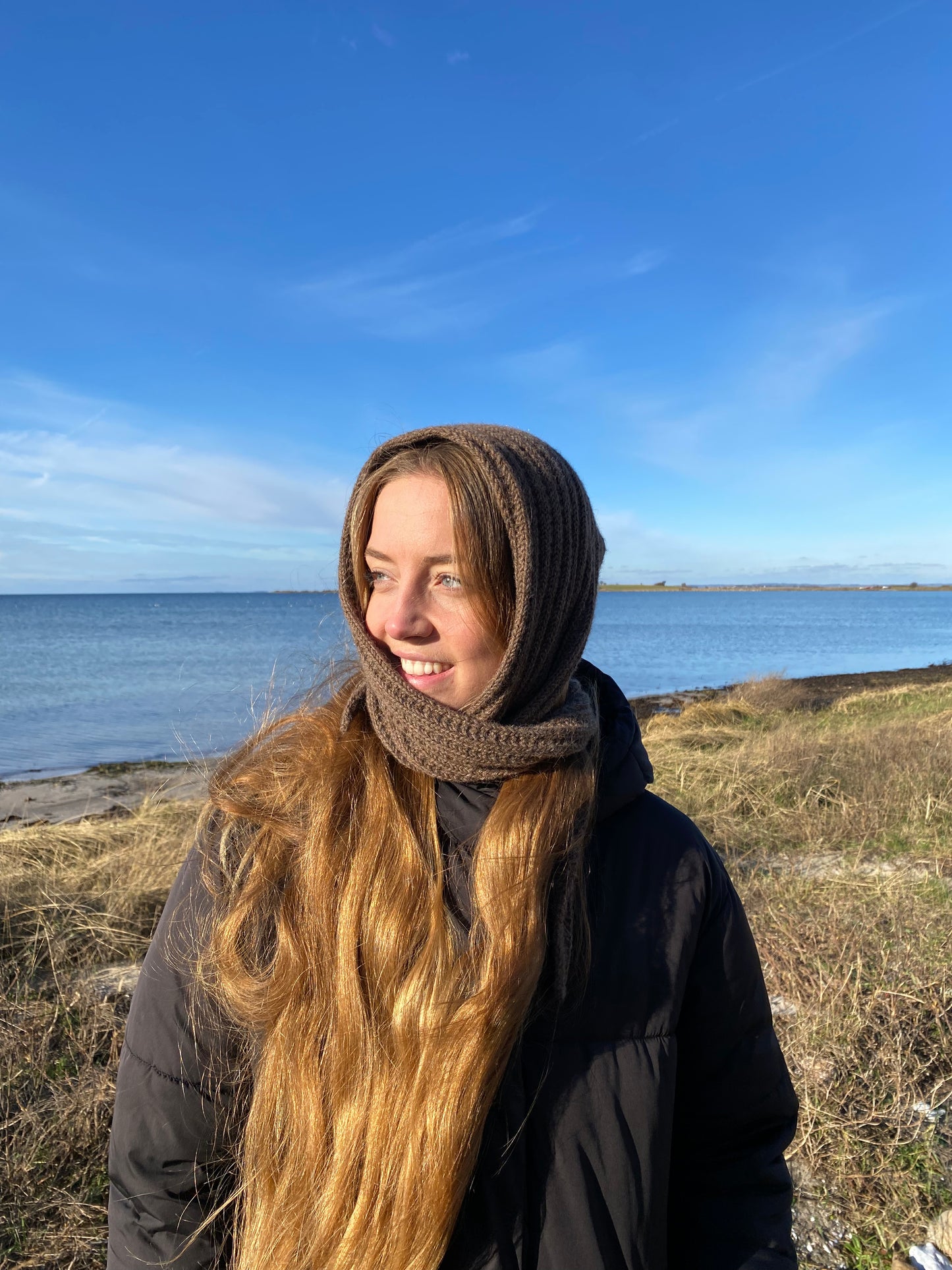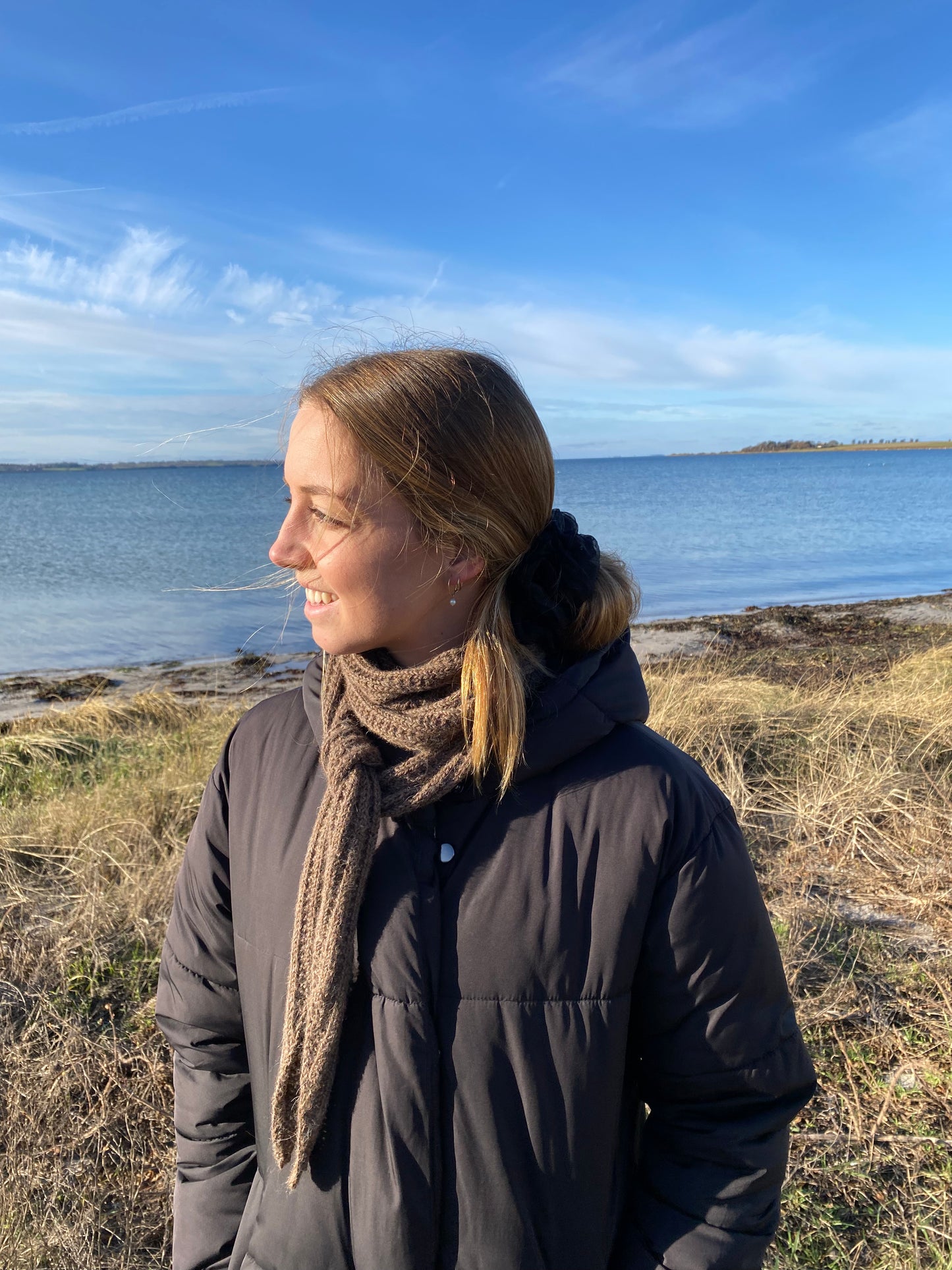 Delivery

After your purchase the patterns are immediately sent to your e-mail address as PDF-files.