Cardamom Slipover - Dansk
Regular price
Sale price
$8.00 USD
Unit price
per
Sale
Sold out
Share
Konstruktion:
Denne slipover er konstrueret med en saddelskulder, hvor der først slås masker op til rygstykket, hvorefter der strikkes frem og tilbage mens skuldrene og halsåbningen skabes gennem udtagninger. Når bærestykket er samlet og strikket færdigt, deles arbejdet, så for- og bagstykket strikkes hver for sig. Kroppen samles igen mens ærmegabene afgrænses og strikkes færdig på rundpind, hvorved længden af slipoveren kan tilpasses. Kroppen afsluttes med en drejet ribkant og dobbeltstrik. Der samles herefter masker op i halsåbningen, som strikkes i drejet rib og afsluttes med dobbeltstrik. Afslutningsvist samles masker op i ærmegabene, som ligeledes strikkes i drejet rib og afsluttes med dobbeltstrik og italiensk aflukning.
Størrelser:
Slipoveren kan strikkes i syv forskellige størrelser: XS (S) M (L) XL (2XL) 3XL. Omkredsen af slipoveren over brystet for hver størrelse er 103 (107) 114 (118) 125 (137) 148 cm. Før du beslutter, hvilken størrelse du skal strikke, råder vi dig til at måle dit brystmål/omkreds på det bredeste sted og påregne et positive ease på omkring 17-25 cm.
Eksempel: Måler du 90 cm på det bredeste sted, anbefaler vi at du vælger en størrelse S, der giver et positive ease på 17 cm eller en størrelse M, der giver et positive ease på 24 cm.
Strikkefasthed: 
21 masker x 32 pinde på 10 cm i dobbelt perlerib.
Strikkepinde:
4 mm rundpind med 40 og 80 cm wires.
Garnforslag:
Mayflower Easy Care Tweed (50 g = 185 m) sammen med Mayflower Super Kid Silk (25 g = 195 m)
eller
Lana Gatto VIP (50 g = 200 m) sammen med Lana Gatto Silk Mohair (25 g = 212 m)

Garnmængder:                   
250 (250) 250-300 (300) 300 (350) 350-400 g tweed/merino/cashmere.
100 (100-125) 125 (125) 125-150 (150) 150 g silk mohair.
Andre materialer:
Strikkenål, restegarn/maskeholdere, maskemarkører.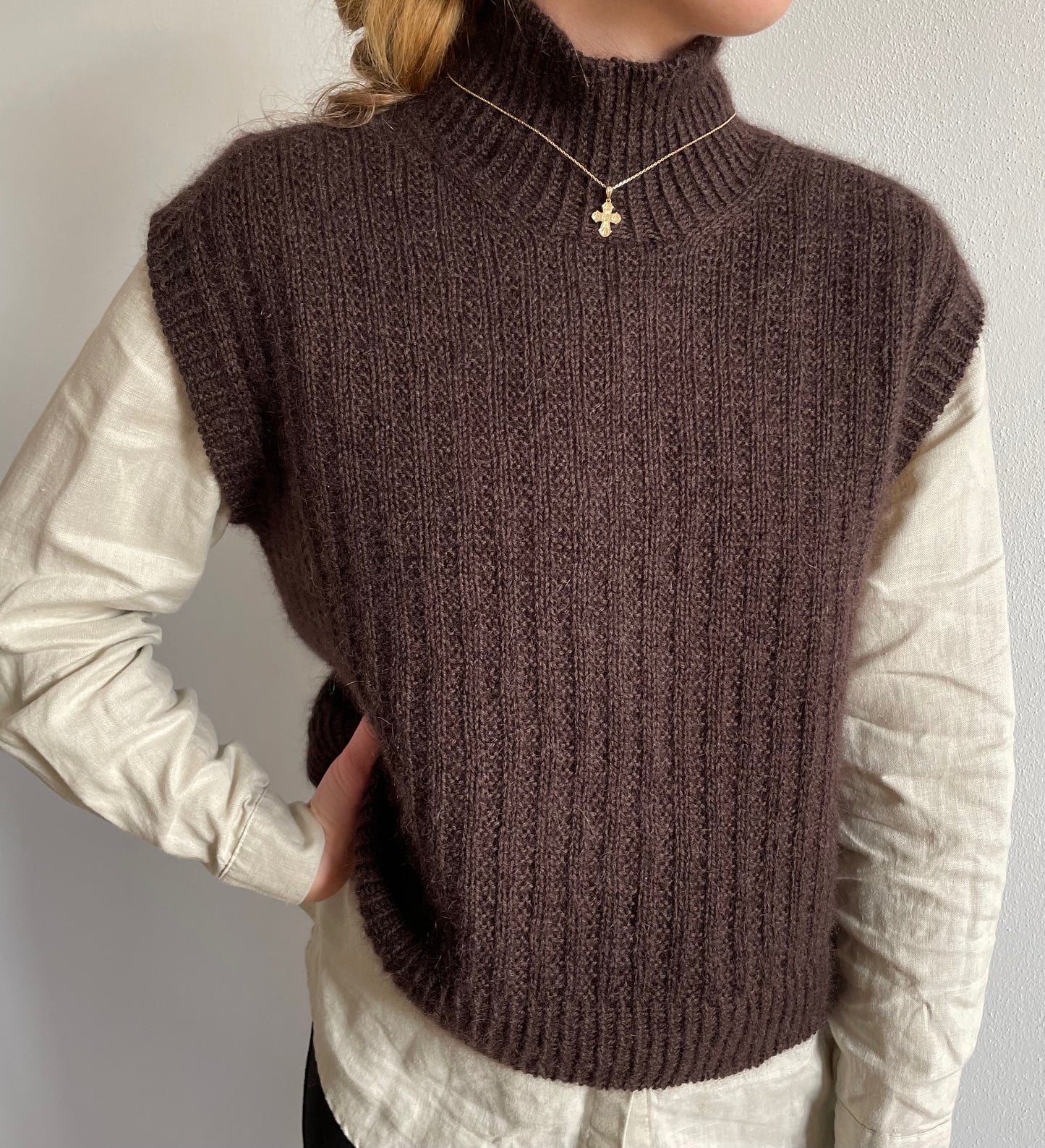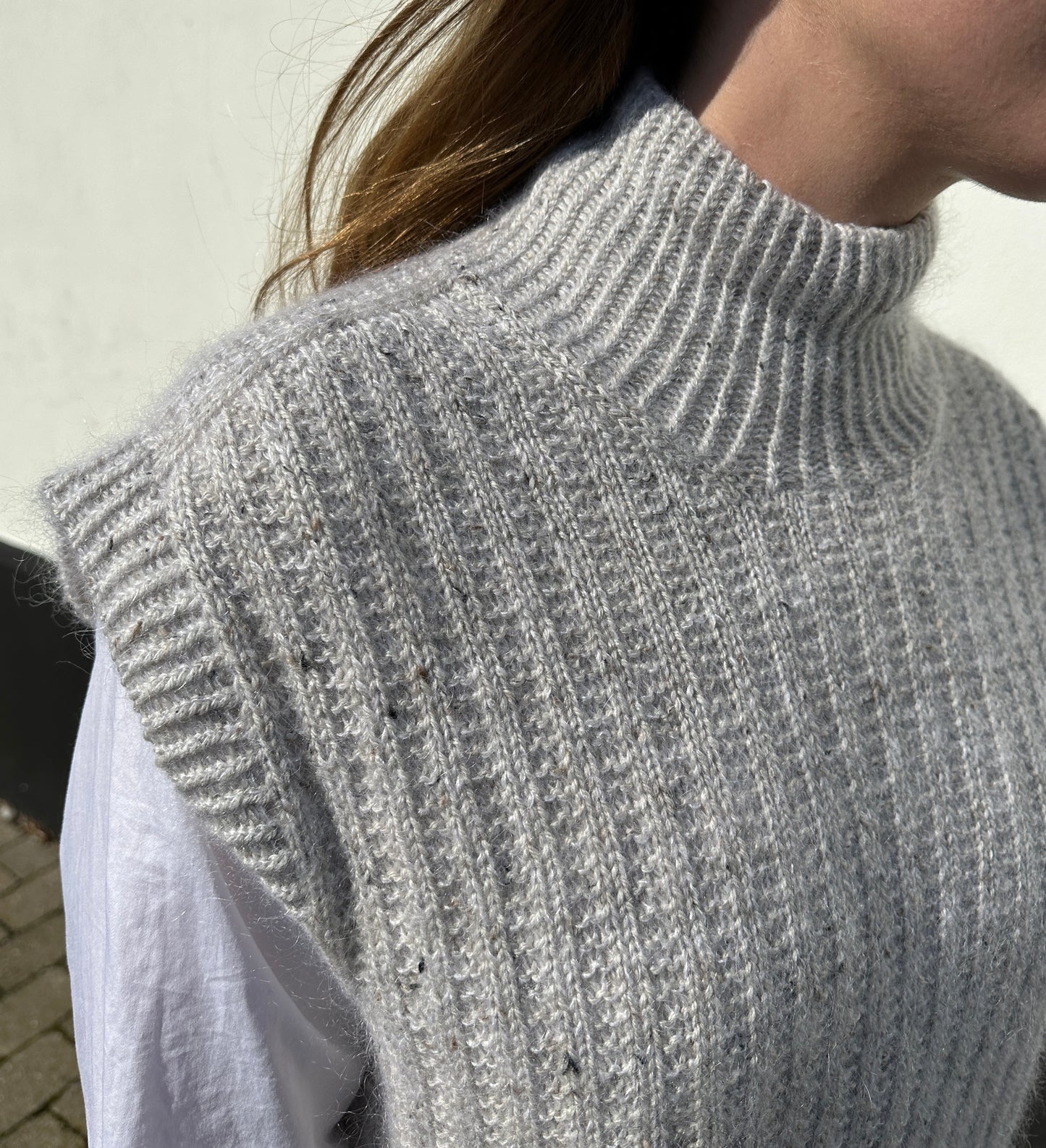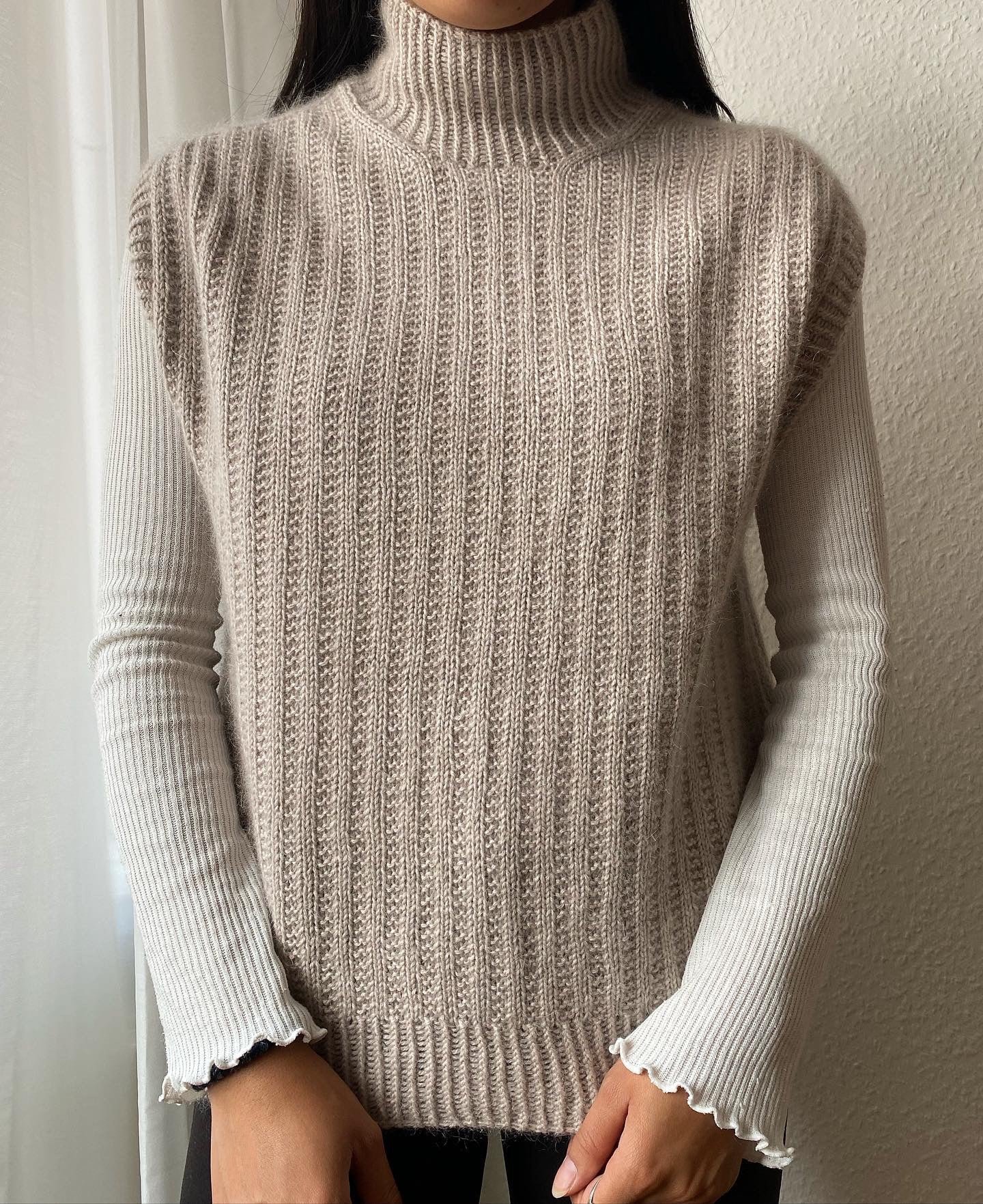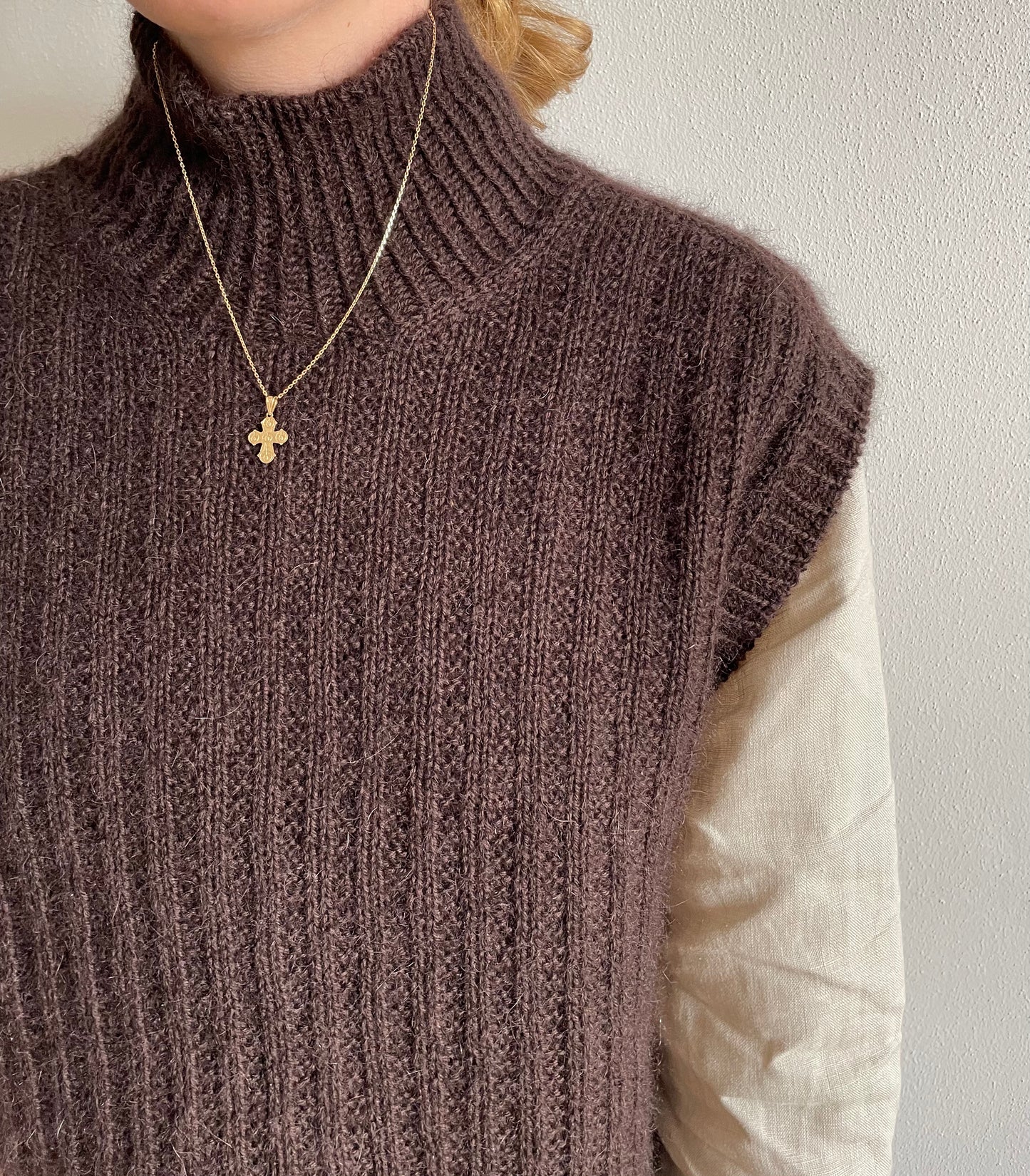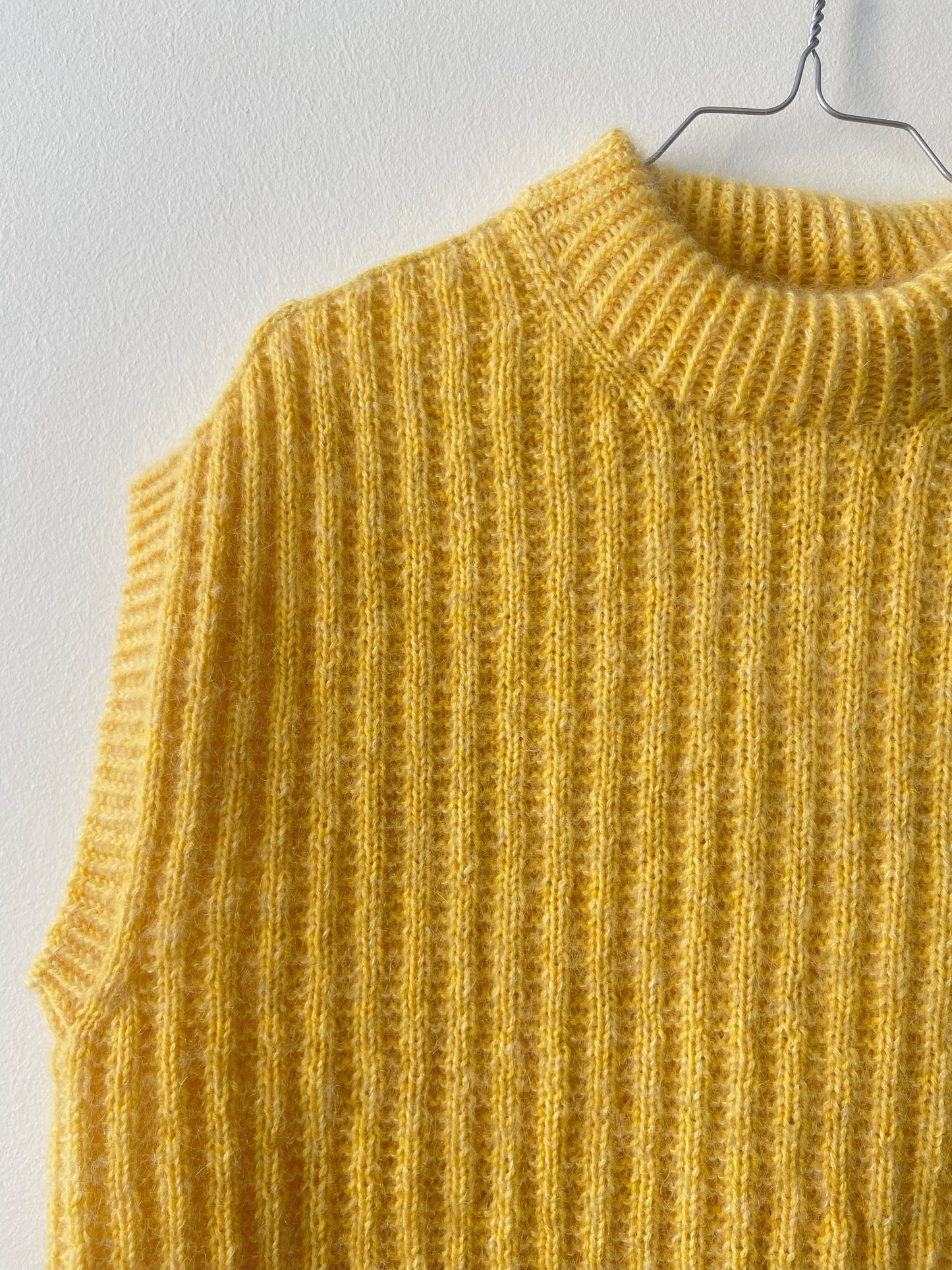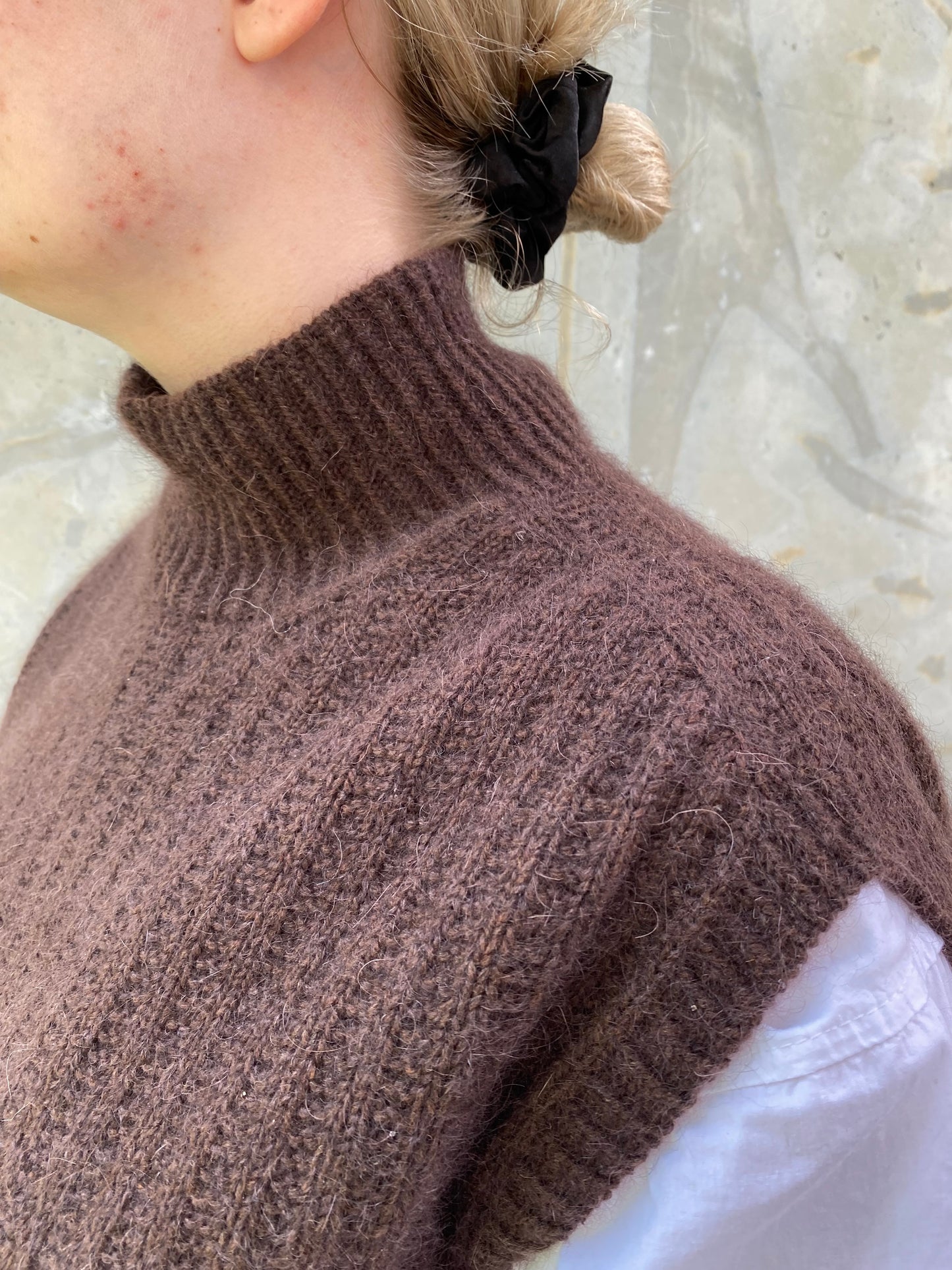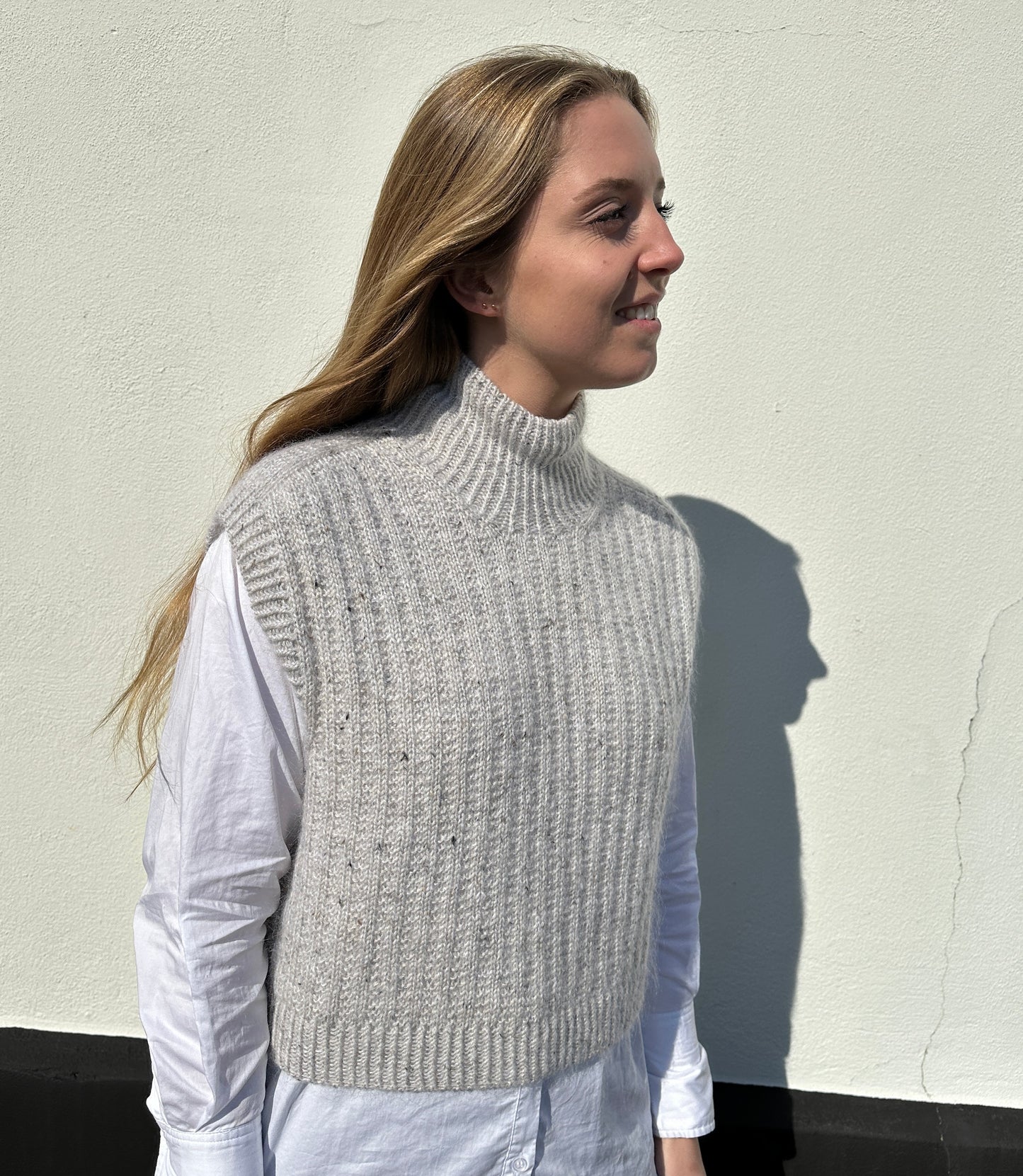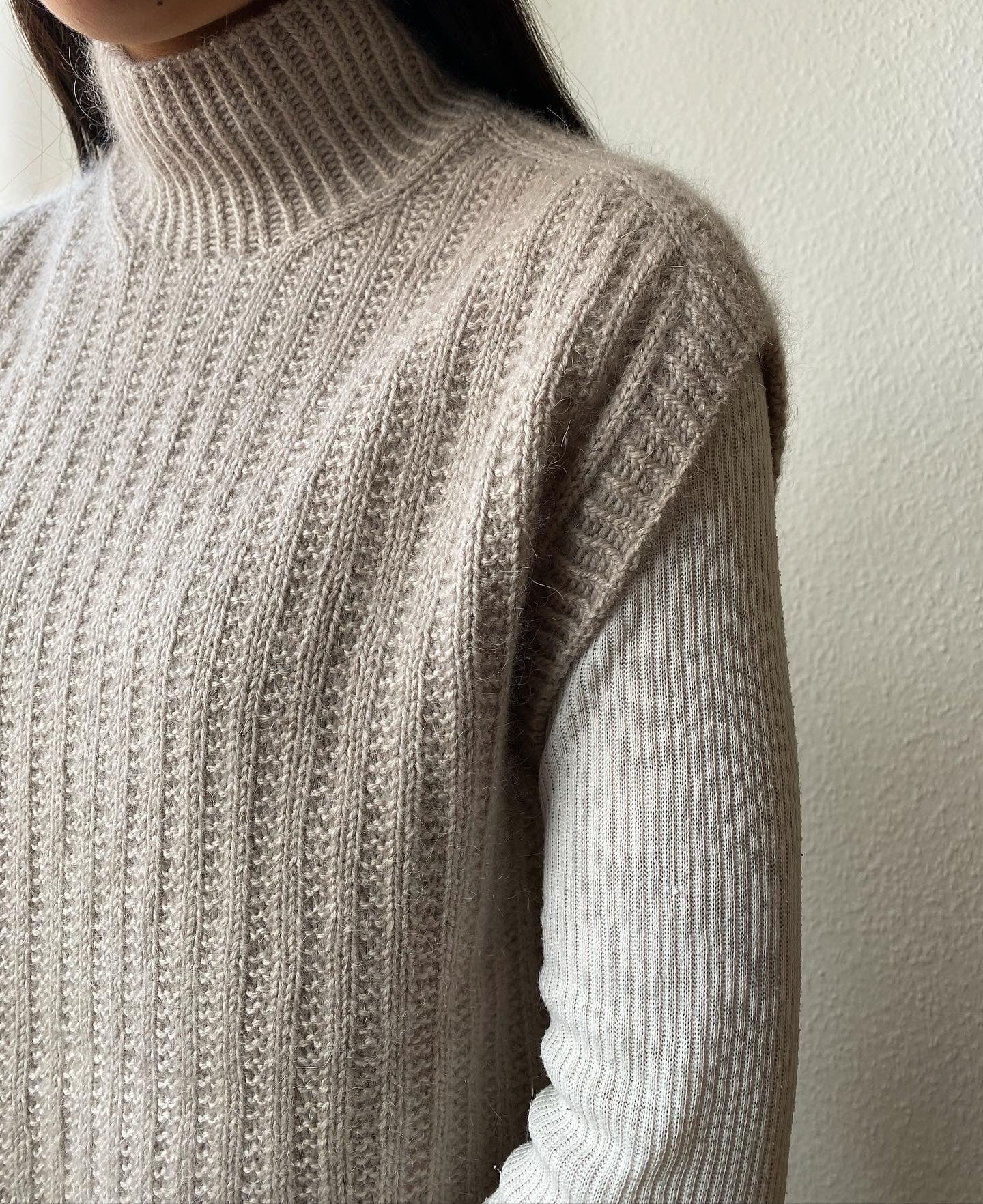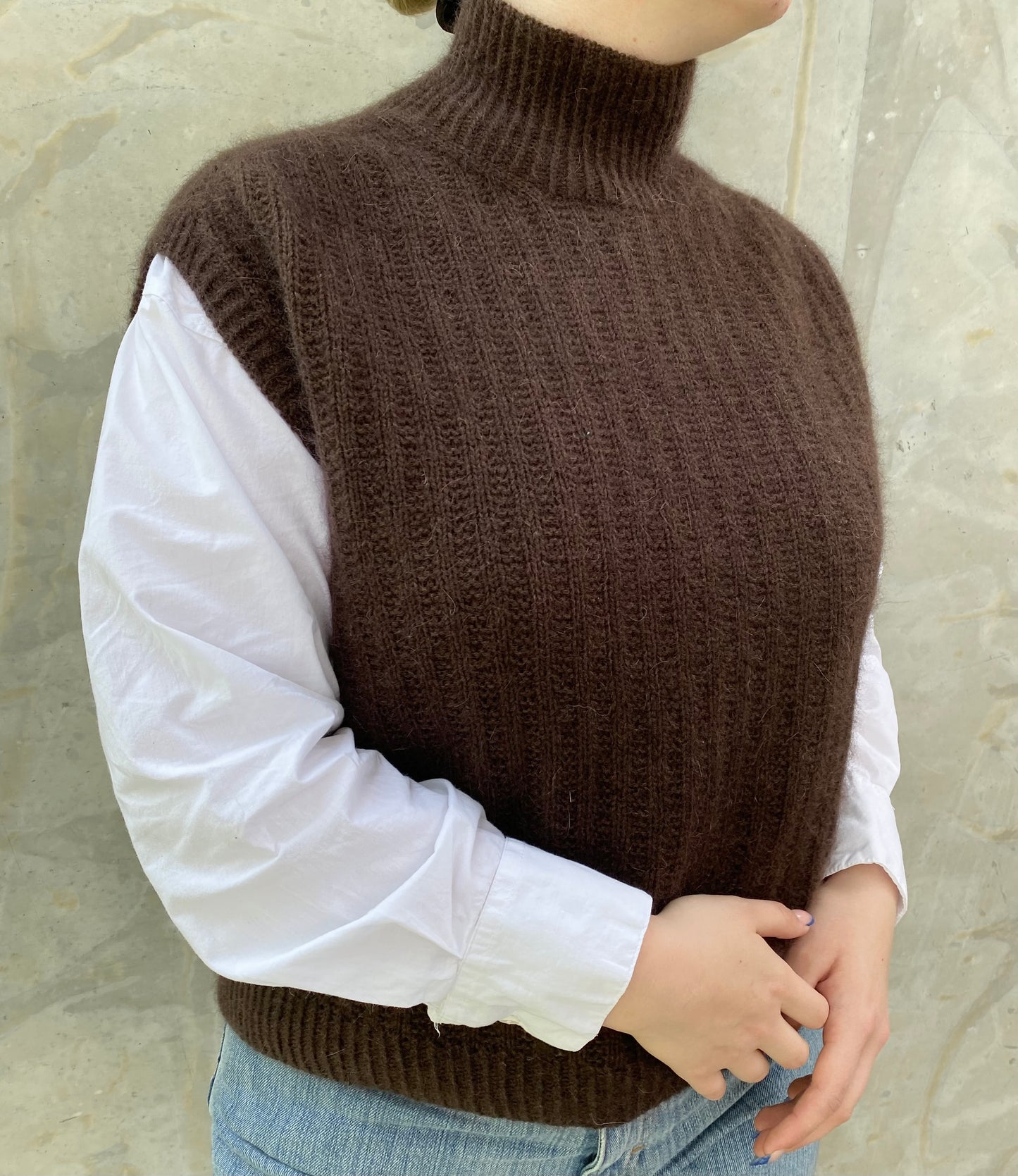 Delivery

After your purchase the patterns are immediately sent to your e-mail address as PDF-files.