Cardamom Sweater Deutsch
Regular price
Sale price
$8.00 USD
Unit price
per
Sale
Sold out
Share
Konstruktion:
Der Kardamom Sweater wird von oben nach unten gestrickt. Zunächst werden Maschen angeschlagen und Zunahmen sowohl in der Hin- als auch in der Rückreihe gemacht, während glatt rechts gearbeitet wird, um eine zusammenhängende Schulterkonstruktion zu schaffen. Es werden auch Zunahmen gemacht, um das Halsbündchen zu formen, danach werden die beiden Schultern verbunden, um das Vorderteil des Pullovers zu formen. Von hier an wird der Pullover in der Runde gearbeitet. Es werden immer wieder Zunahmen an verschiedenen Stellen gemacht, um dem Pullover die detaillierten Linien zwischen Körper und Ärmeln zu geben, bevor die Maschen für Ärmel und Körper getrennt werden. Der Körper wird bis zum Bündchen weitergestrickt, das sowohl mit als auch ohne Schlitze an den Seiten gearbeitet werden kann. Die Ärmel werden dann im gleichen Muster gestrickt und mit langen Bündchen mit verschränkten Maschen abgeschlossen. Zum Schluss werden die Maschen am Halsausschnitt aufgenommen und im verschränkten Rippenmuster gestrickt, bevor das doppelte Bündchen umgeschlagen wird.
Größen:
Diese Anleitung enthält sieben Größen: XS (S) M (L) XL (2XL) 3XL, entsprechend einem Brustumfang des Pullovers von 95 (99) 103 (110,5) 122 (129,5) 141 cm. Bevor du für dich eine Größe wählst, empfehlen wir, deinen Brustumfang oder den Umfang an der breitesten Stelle zu messen und einen Bewegungsspielraum von 10-15 cm einzurechnen. Beispiel: Wenn dein Brustumfang (oder der Umfang an der breitesten Stelle) 90 cm beträgt, empfehlen wir die Größe M mit einem Bewegungsspielraum von 13 cm.
Länge:                                
57 (58) 60 (62) 63 (65) 66 cm incl. Bündchen, gemessen in der Mitte vom Rücken (individualisierbar)
Maschenprobe:                
21 Maschen x 32 Reihen = 10 x 10 cm im Muster
Empfohlene Nadeln:        
Rundstricknadeln 4 mm (80 cm und 40 cm)
Garnvorschlag:                 
300 (300) 350 (350) 400 (400) 450 g Mayflower Easy Care Tweed (50 g = 185 m) zusammen mit 125 (125) 150 (150) 175 (175) 200 g Mayflower Super Kid Silk (25 g = 195 m). Für den abgebildeten Pullover wurde Mayflower Easy Care Tweed color 416 Cardamom + Mayflower Super Kid Silk color 06 Offwhite verarbeitet
Hilfsmittel:                        
Garnreste, Nadel für Italian-Bind-Off, Maschenmarkierer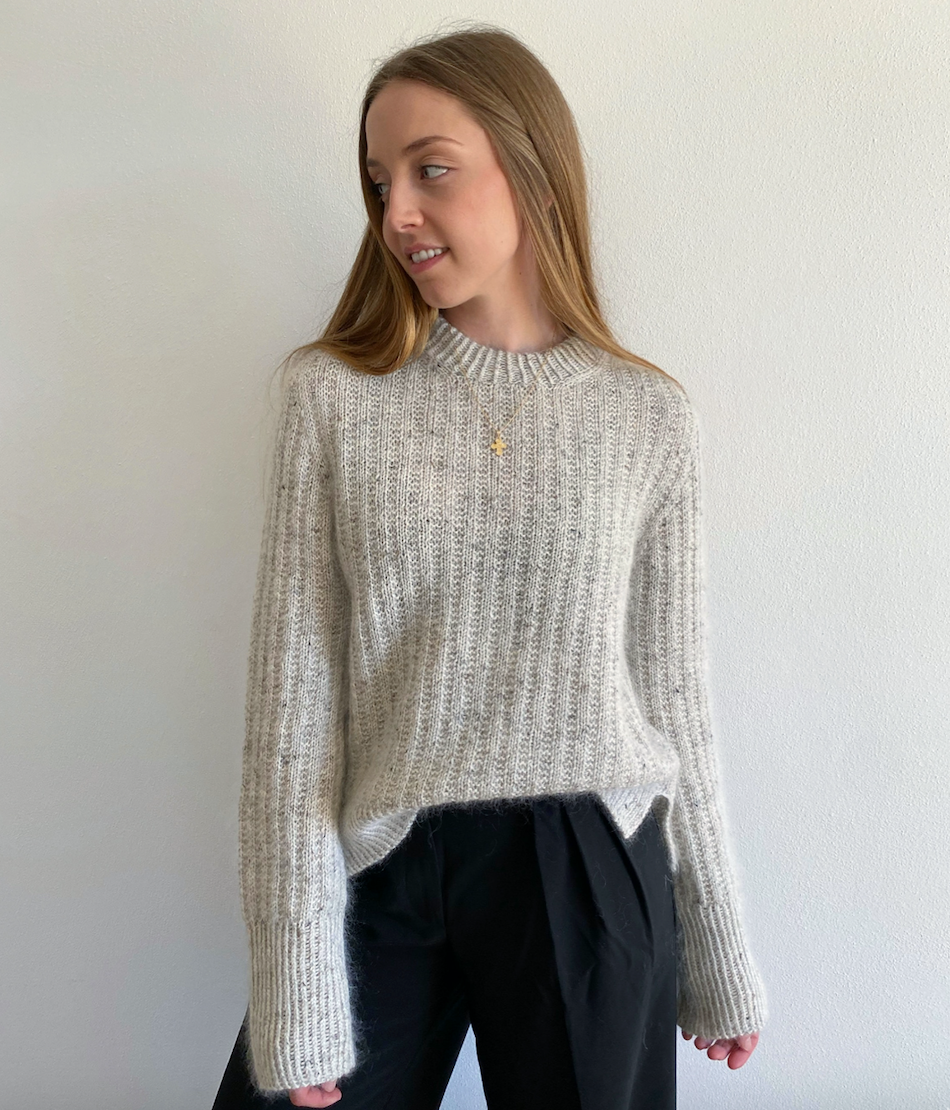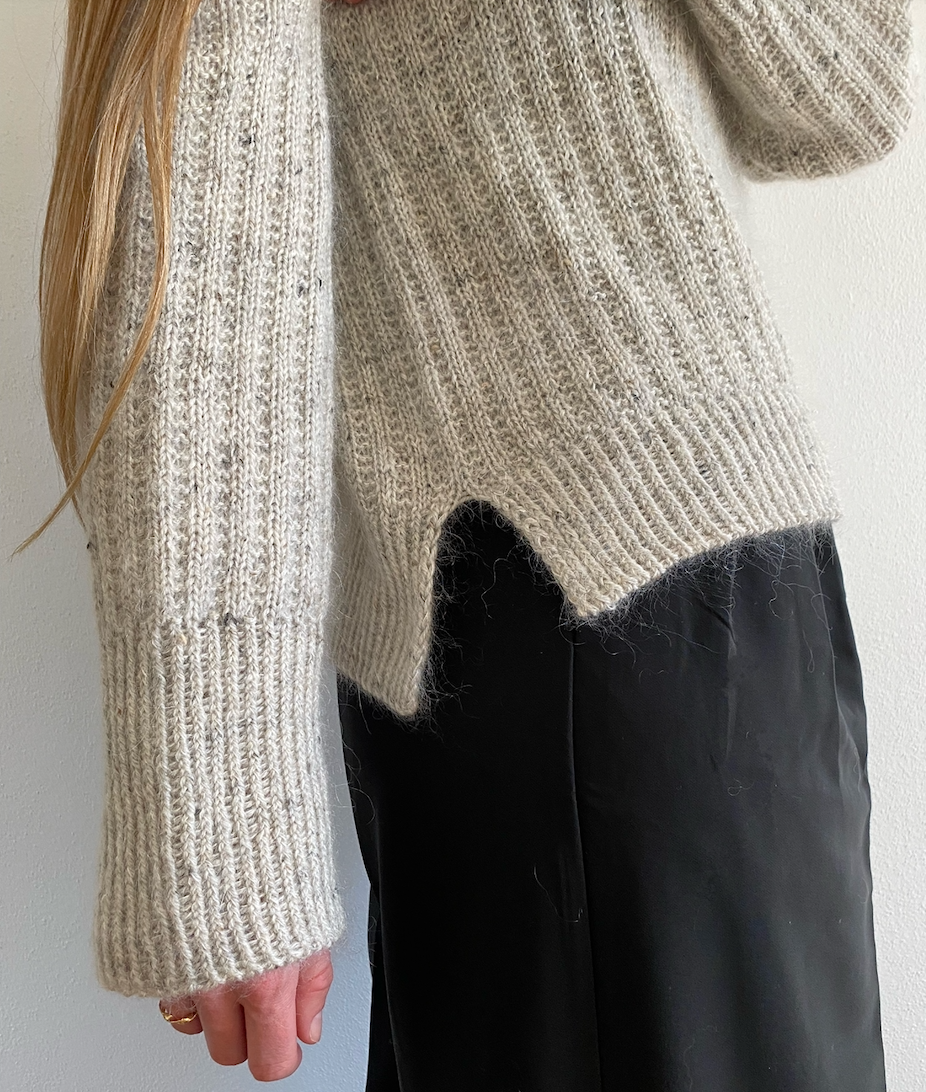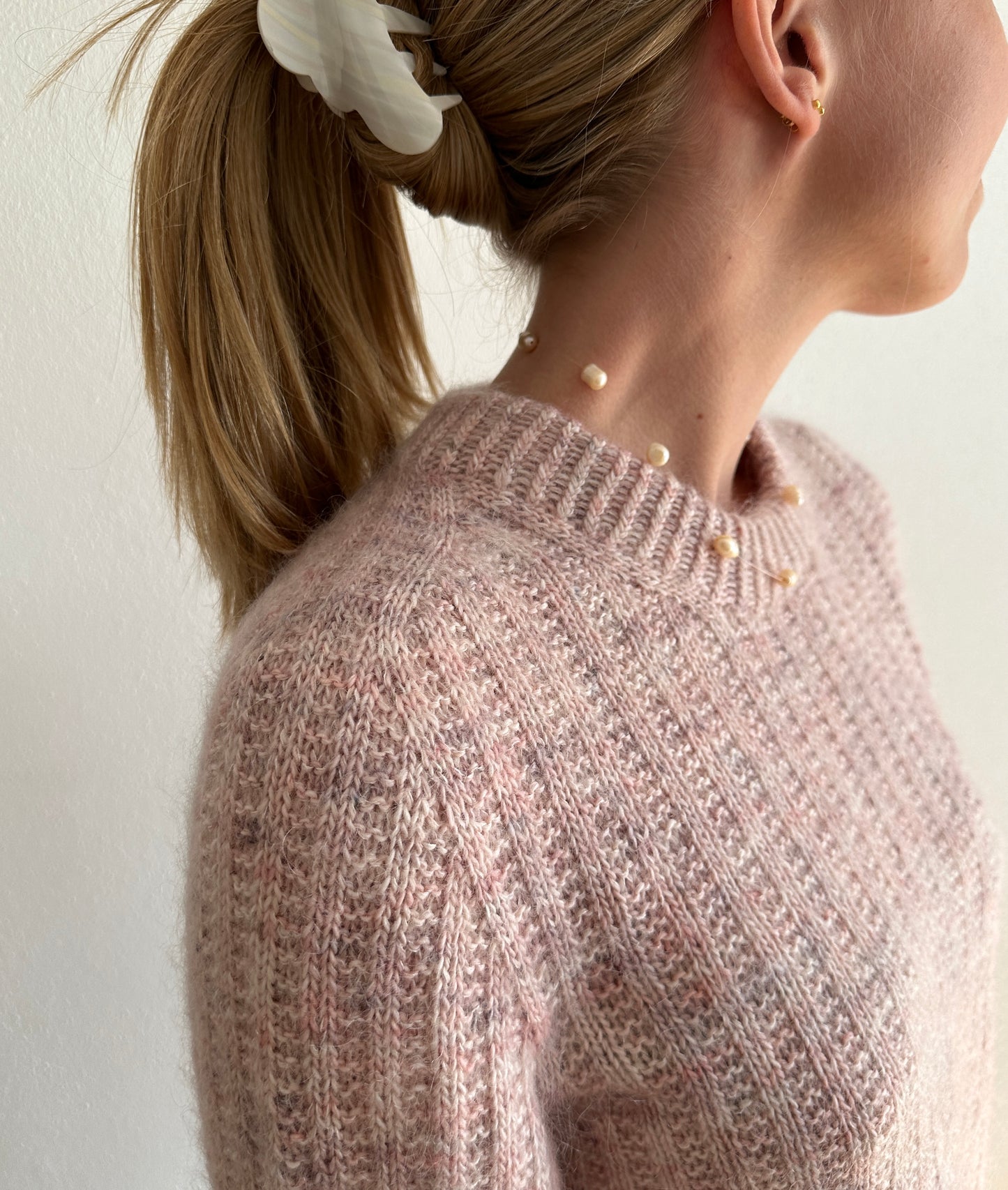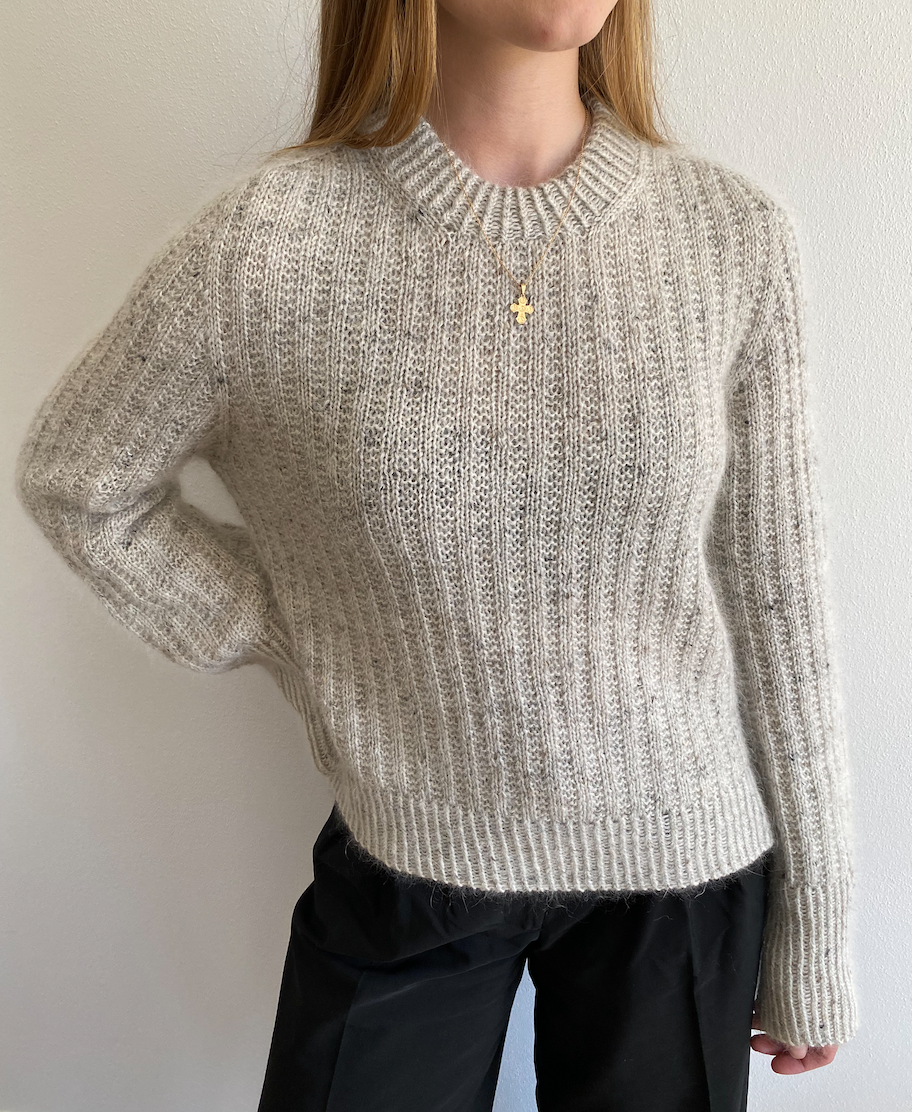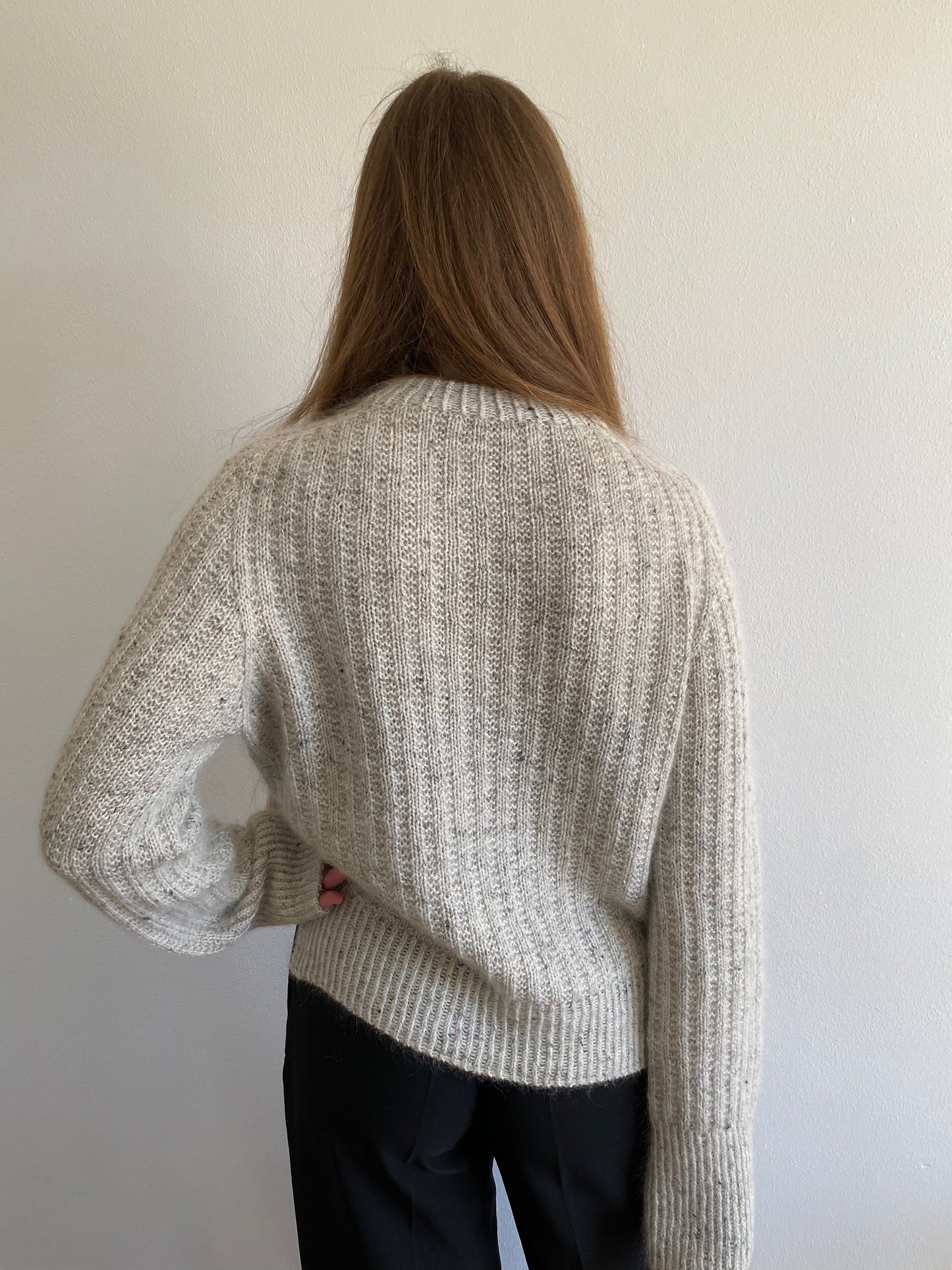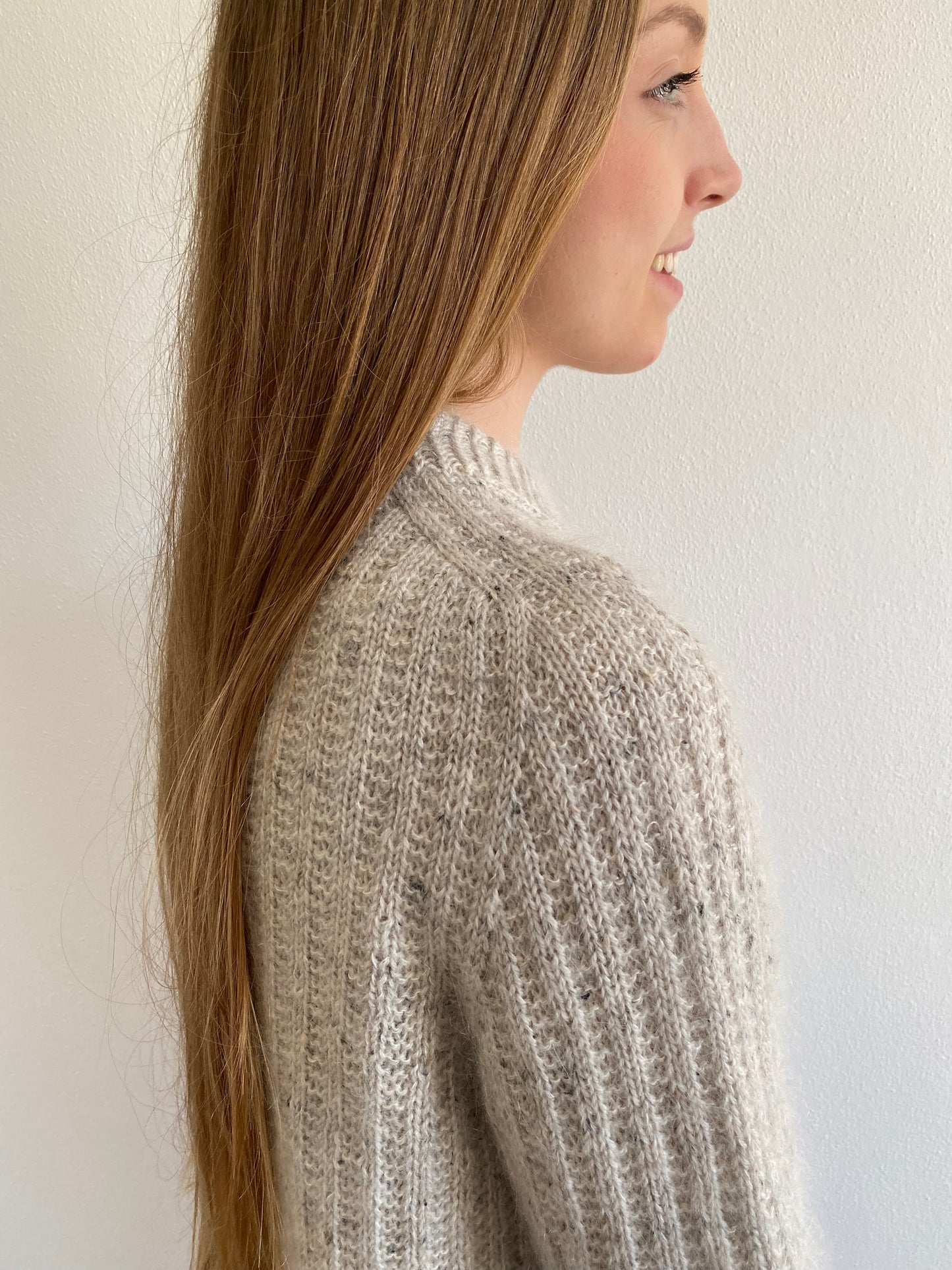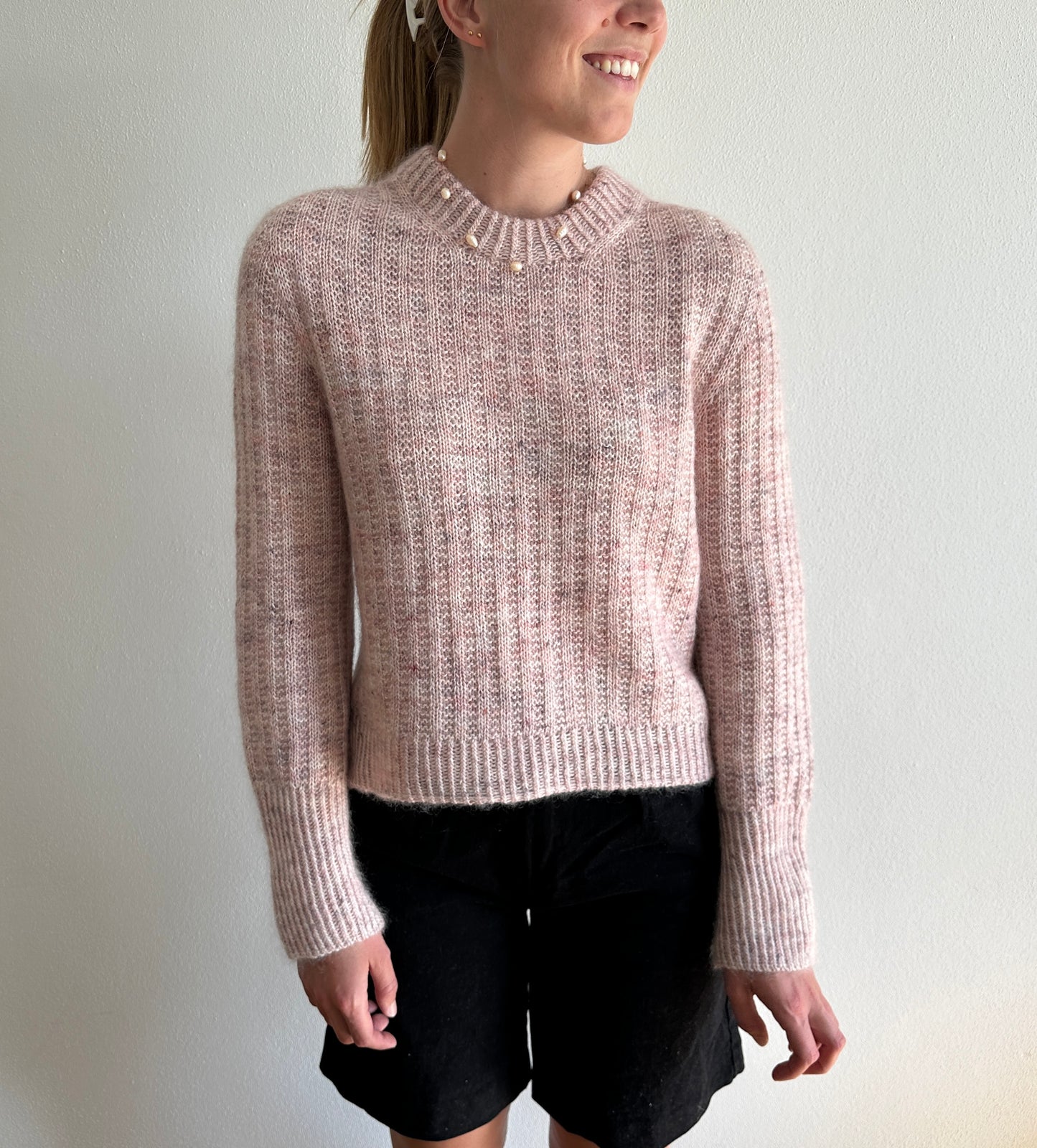 Delivery

After your purchase the patterns are immediately sent to your e-mail address as PDF-files.