Swirl Slipover - Dansk
Regular price
Sale price
$8.00 USD
Unit price
per
Sale
Sold out
Share
Opbygningen af slipoveren:
Denne opskrift kombinerer forskellige former for flet, snoninger og strukturstrik til en slipover der strikkes oppefra og ned. Først strikkes rygstykket, hvorefter der samles masker op til skuldre. Forstykket og rygstykket samles og der strikkes på rundpind til slipoveren når til fulde længde. Opskriften indeholder både en guide til slipoveren med og uden en slids i hver side af ribkanten.  
Strukturstrikken på slipover er beskrevet gennem diagrammer, hvor hver 1x1 firkant afbilder 1 maske på pinden.
Størrelser:
Denne opskrift indeholder størrelserne XS (S) M (L) XL (2XL) svarende til en omkreds af slipoveren på 89 (94) 98 (103) 112 (123) cm.
Vi anbefaler et positive easy på 5-10 cm, svarende til at et brystmål på 88 cm bør strikke en størrelse S med overvidden 94, hvilket giver et bevægelsesrum på 6 cm.
Strikkefasthed:
18 masker x 24 pinde på 10 cm glatstrik.
Én ruders ydermål er 3,5 cm i bredden x 5 cm i højden.

Vejledende pinde:
Rundpind 4,5 mm, 3,5 mm med 80 cm wires (og 40 cm hvis man vil undgå magic-loop) samt en hjælpepind til mønsteret.
Husk at pindestørrelsen er vejledende og du altid bør lave en strikkeprøve for at sikre de rigtige mål på din færdige slipover.
Garnforslag:
Slipoveren strikkes i 2 tråde: én tråd Lima (50 g = 100 m) fra Drops sammen med én tråd Kid Silk (25 g = 210 m) fra Drops. 
eller
Én tråd Misina (50 g = 100 m) fra Lana Gatto sammen med én tråd Silk Mohair (25 g = 212 m) fra Lana Gatto
Garnforbrug:
300 (350) 350 (400) 450 (500) g. Lima eller Misina sammen med 75 (100) 100 (100) 125 (125) g. Kid Silk eller Silk Mohair.
Den viste brune slipover er strikket i farverne;
Lana Gatto Misina 12975 - Caramel
Lana Gatto Silk Mohair 30139 - Caramel Fudge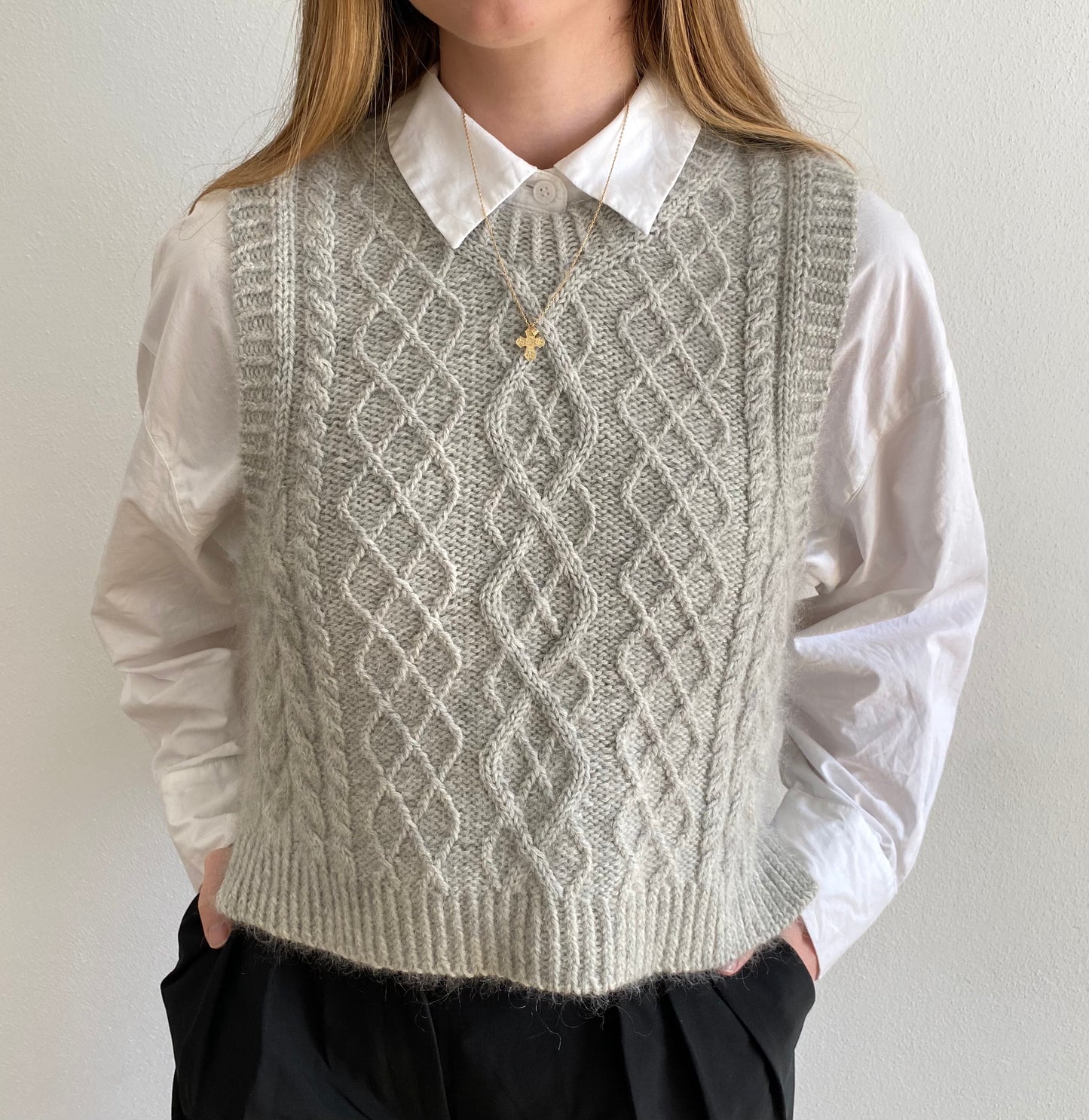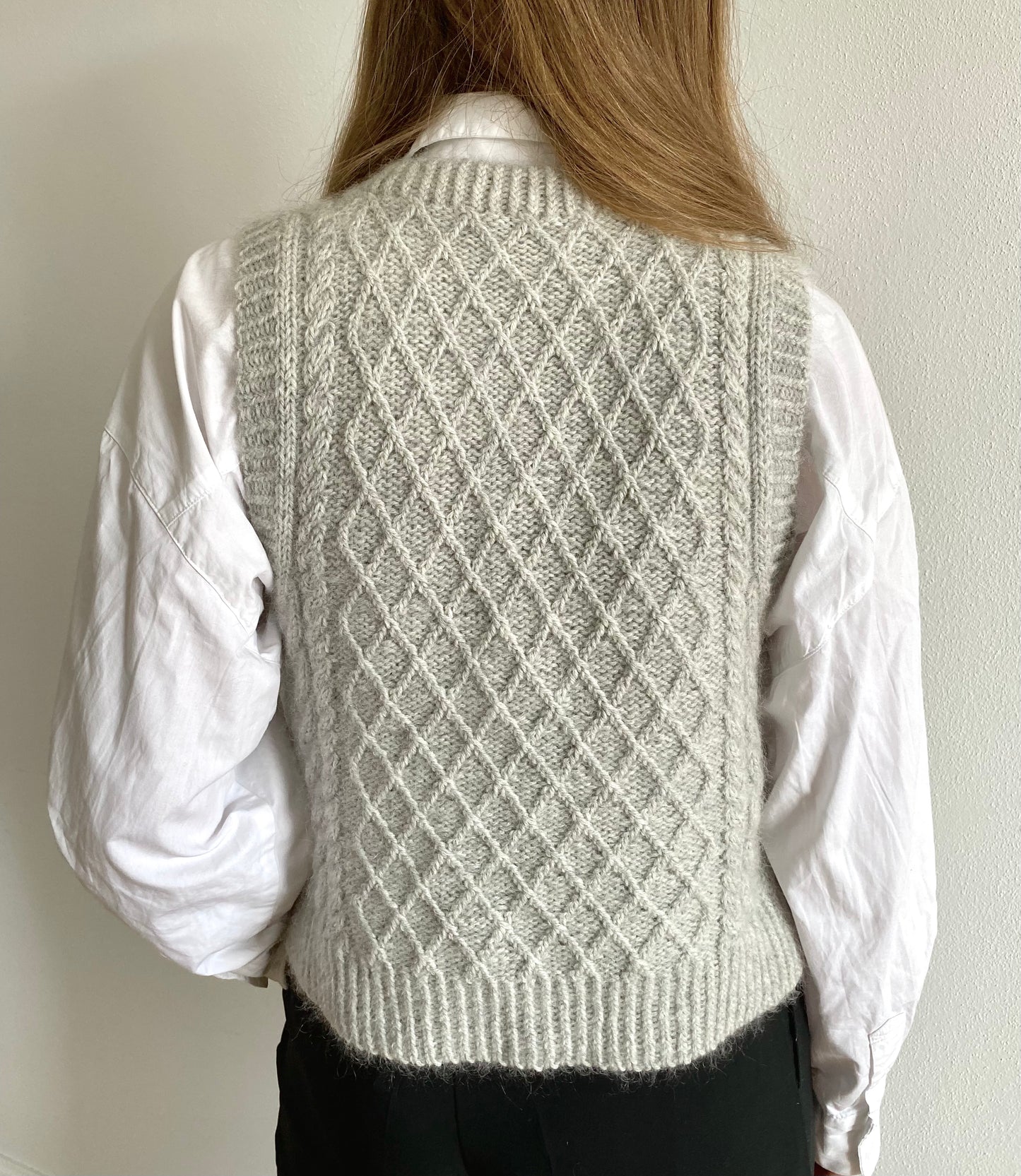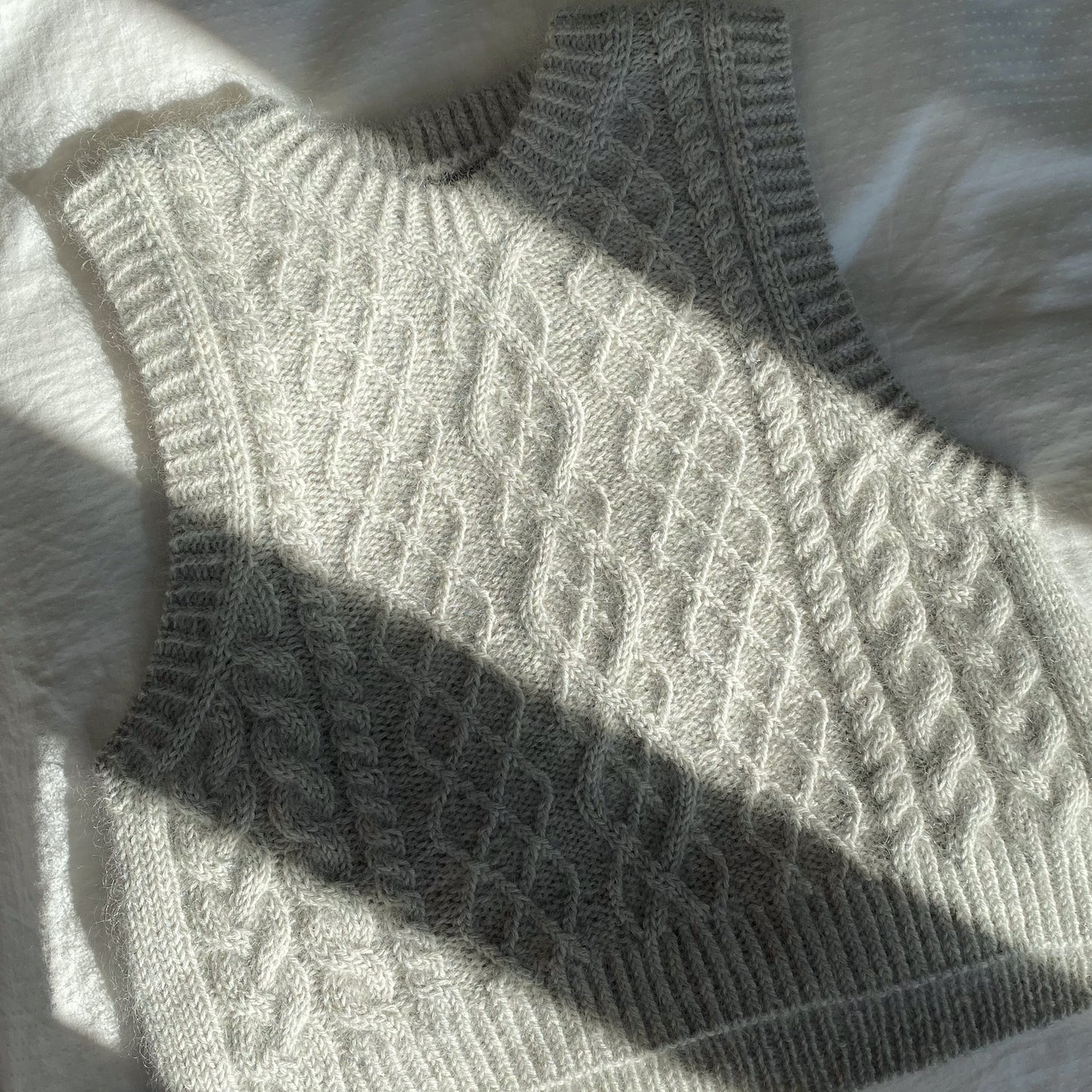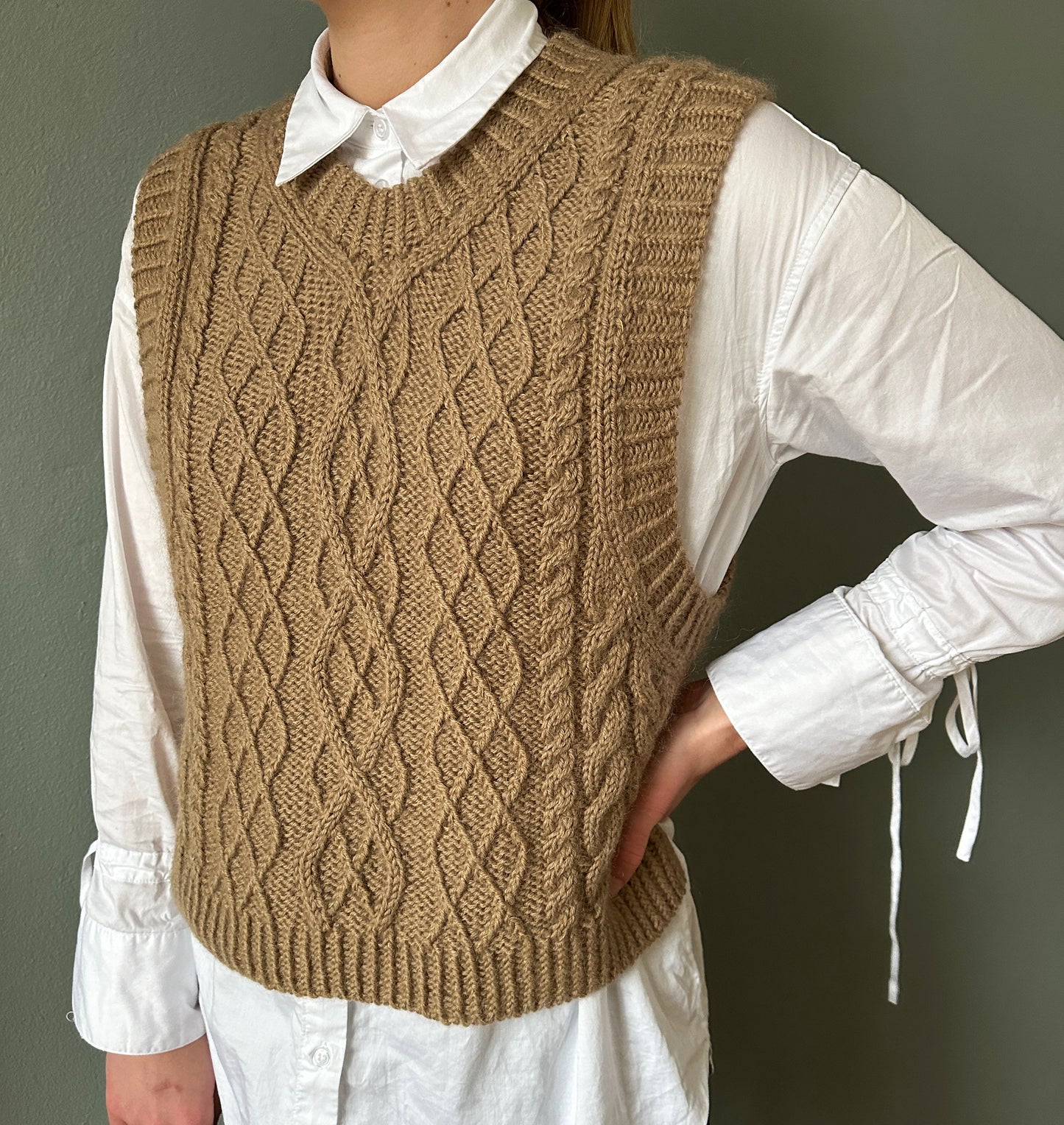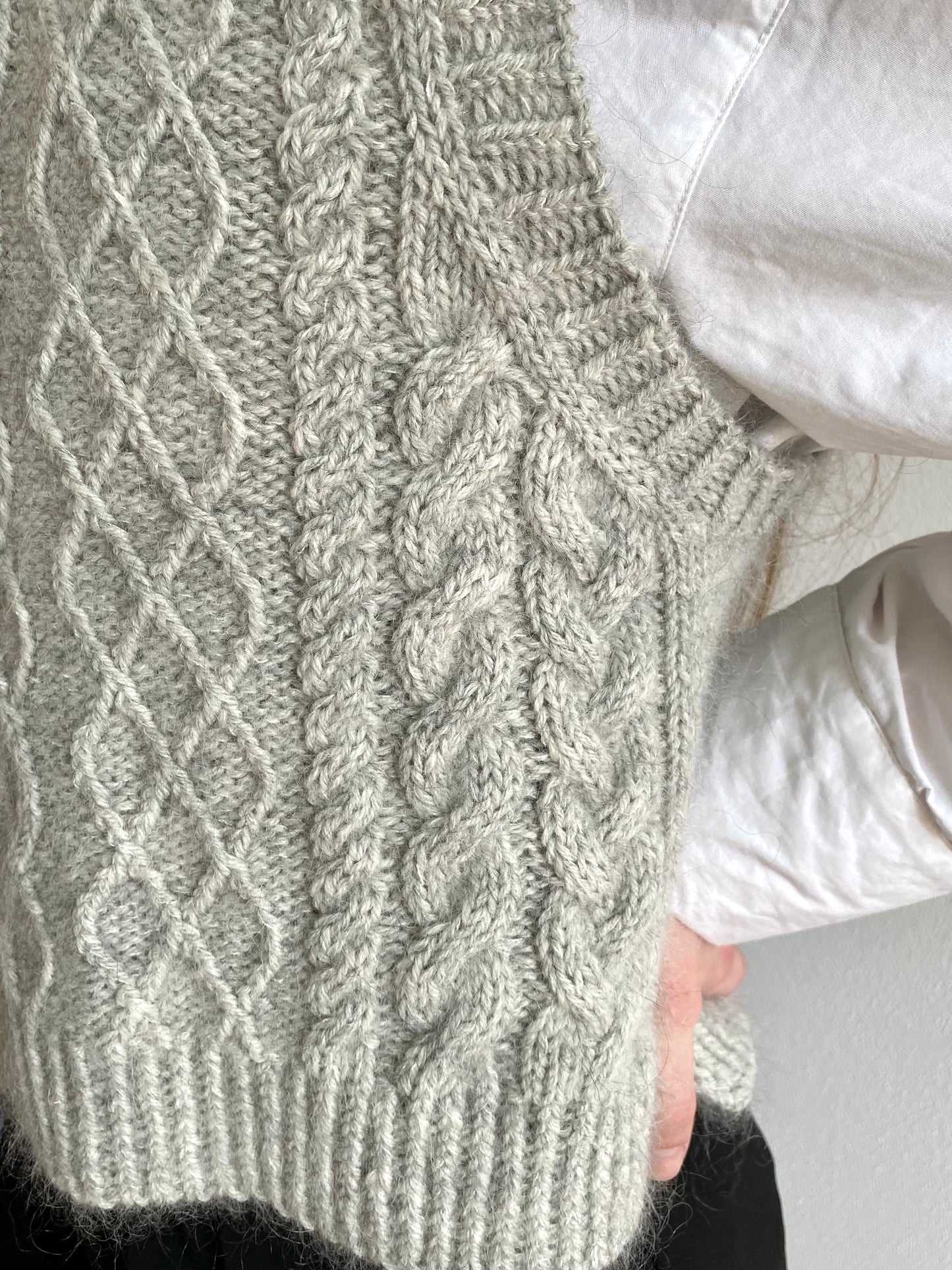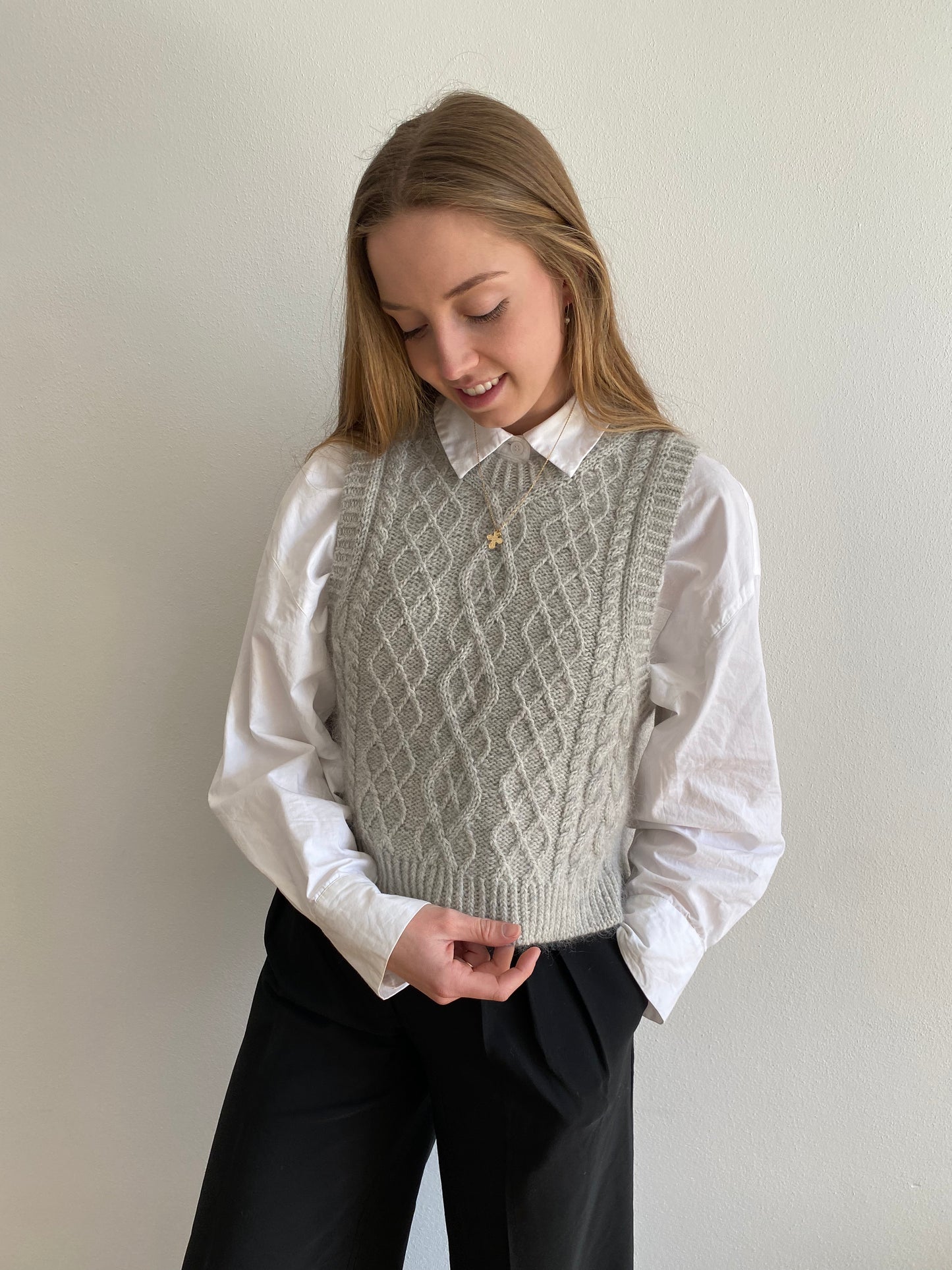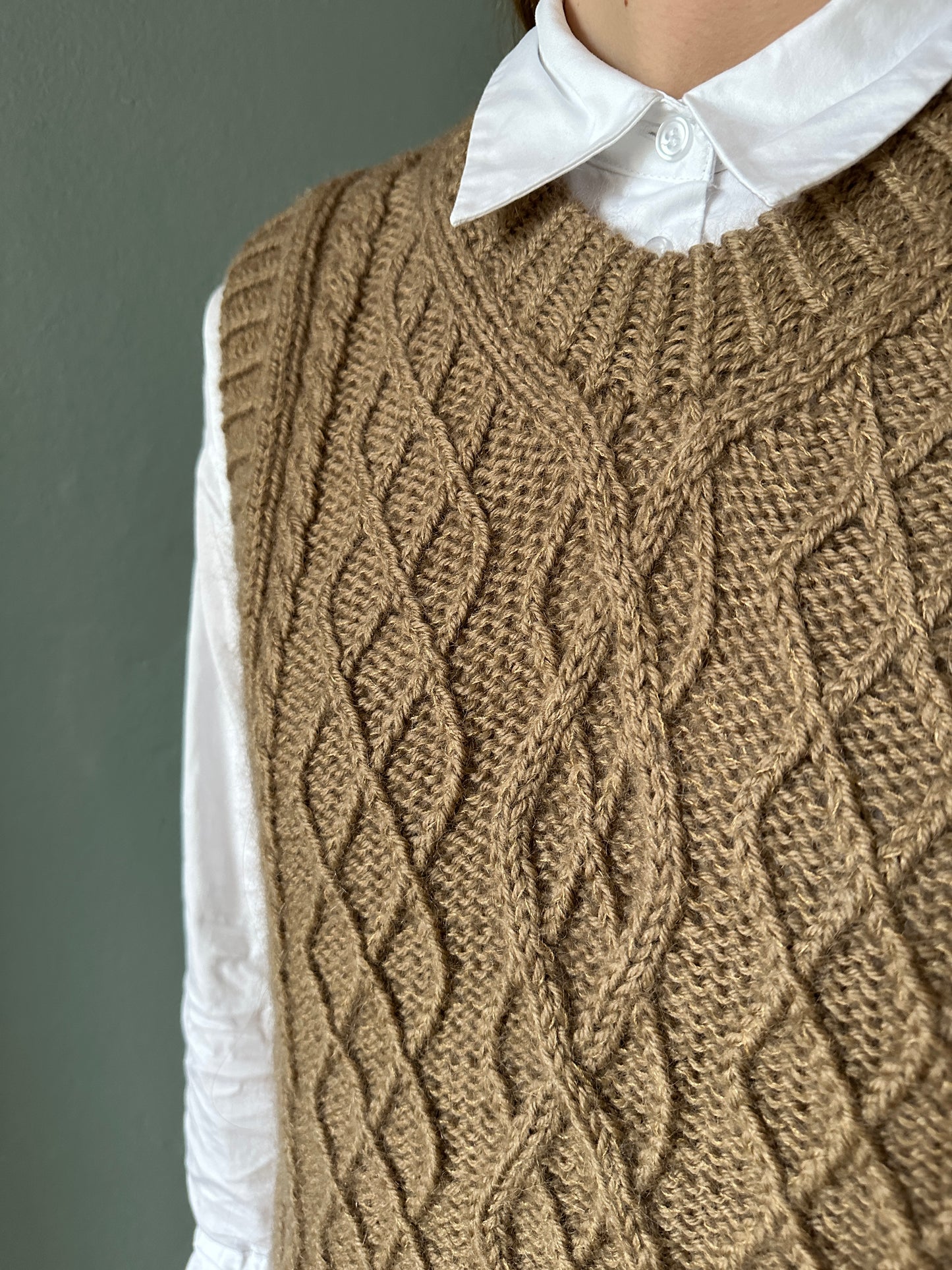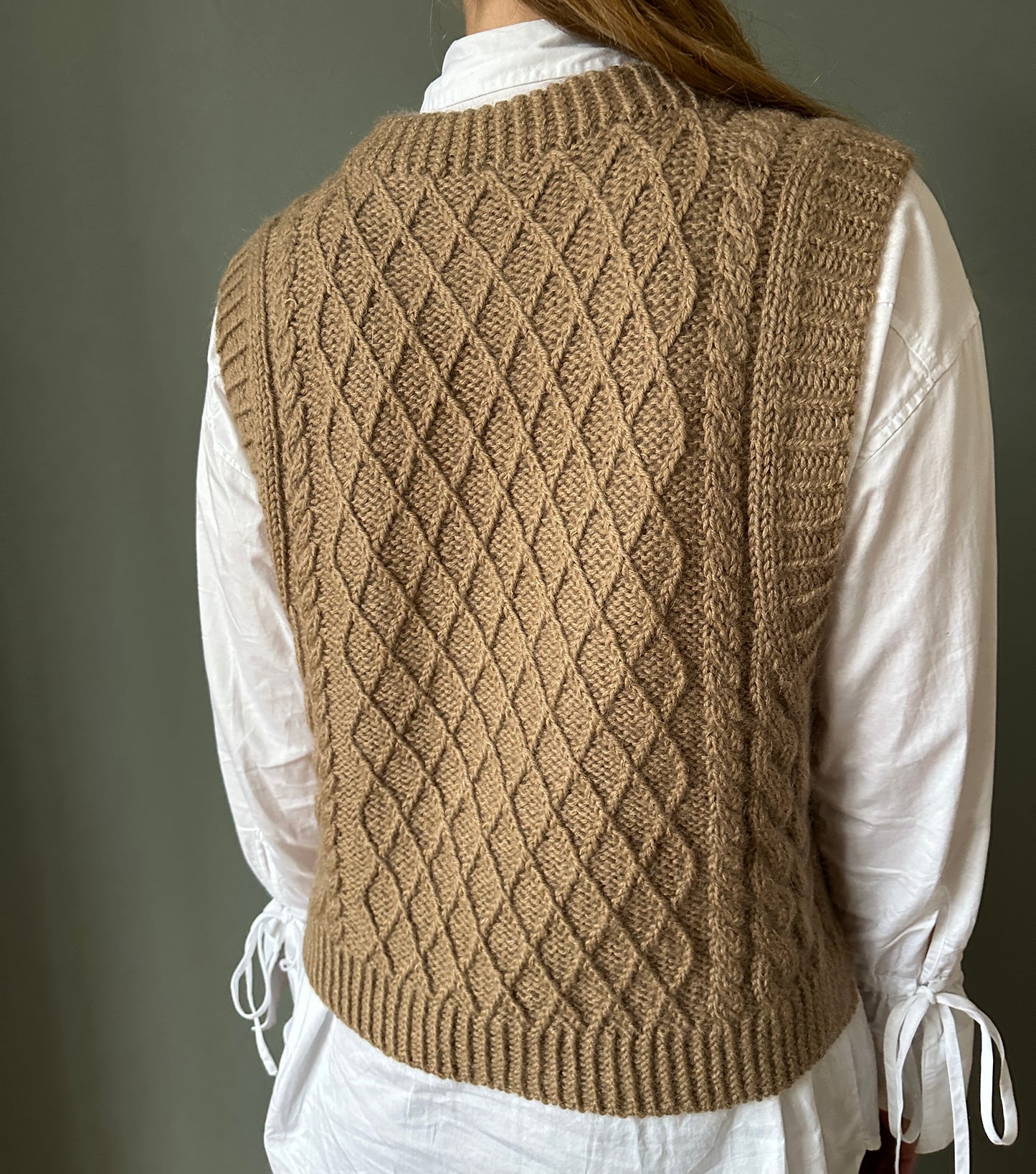 Delivery

After your purchase the patterns are immediately sent to your e-mail address as PDF-files.