Swirl Sweater Baby - Norsk
Regular price
Sale price
$7.00 USD
Unit price
per
Sale
Sold out
Share
Størrelsesguide:
Genseren kan strikkes i str. 0-3 (3-6) 6-9 (9-12) 12-18 mnd.

Omkrets:
53 (56) 62 (64) 68 cm.

Lengde:
27 (29) 32 (34) 37 cm inkl. ribbkant (kan individualiseres)

Konstruksjon:
Genseren strikkes ovenfra og ned. Først strikkes den øverste delen av bakstykket og deretter samles masker opp til hhv. venstre og høyre skulderstykke. Det strikkes vendepinner for å forme helningen på skuldrene, og uttagninger for å forme halsutskjæringen. De to skulderstykker samles til forstykket, deretter samles dette med bakstykket for å danne bolen. Bolen forlenges i mønsterstrikk og avsluttes med vridd ribb og italiensk avfelling. Etter bolens avslutning samles det opp masker til ermer, som strikkes i dobbelt perlestrikk og avsluttningsvis samles det opp masker til halskanten som strikkes i vridd ribb og brettes ned til en dobbel halskant.
Mønster:
Genseren strikkes med paneler på for- og bakstykket som har fletter og strukturstrikk, mens resten av genseren, ermene og sidene av genseren, strikkes i dobbel perlestrikk. Mønsteret på genseren er beskrevet gjennom diagrammer hvor hver 1x1 firkant viser 1 maske.
Strikkefasthet:
I dobbel perlestrikk skal strikkefastheten være 20 masker x 28 pinner på 10 x 10 cm på 4 mm pinne. 
En rutes ytre mål skal være 3,5 cm i bredden x 5 cm i høyden.
Veiledende pinne:
4 mm og 3 mm rundpind med 40 cm wire.
Garnforslag:
Mayflower Easy Care Classic (50 g = 106 m). Denne genser er Ease Care farve 244 ørkensand.

Garnmengde:
150 (150) 200 (200) 200 g Mayflower Easy Care classic

Garnalternativer:
Mayflower Easy Care Classic Tweed (50 g = 106 m)
Drops Lima (50 g = 100 m)
Sandness Double Sunday (50 g = 108 m)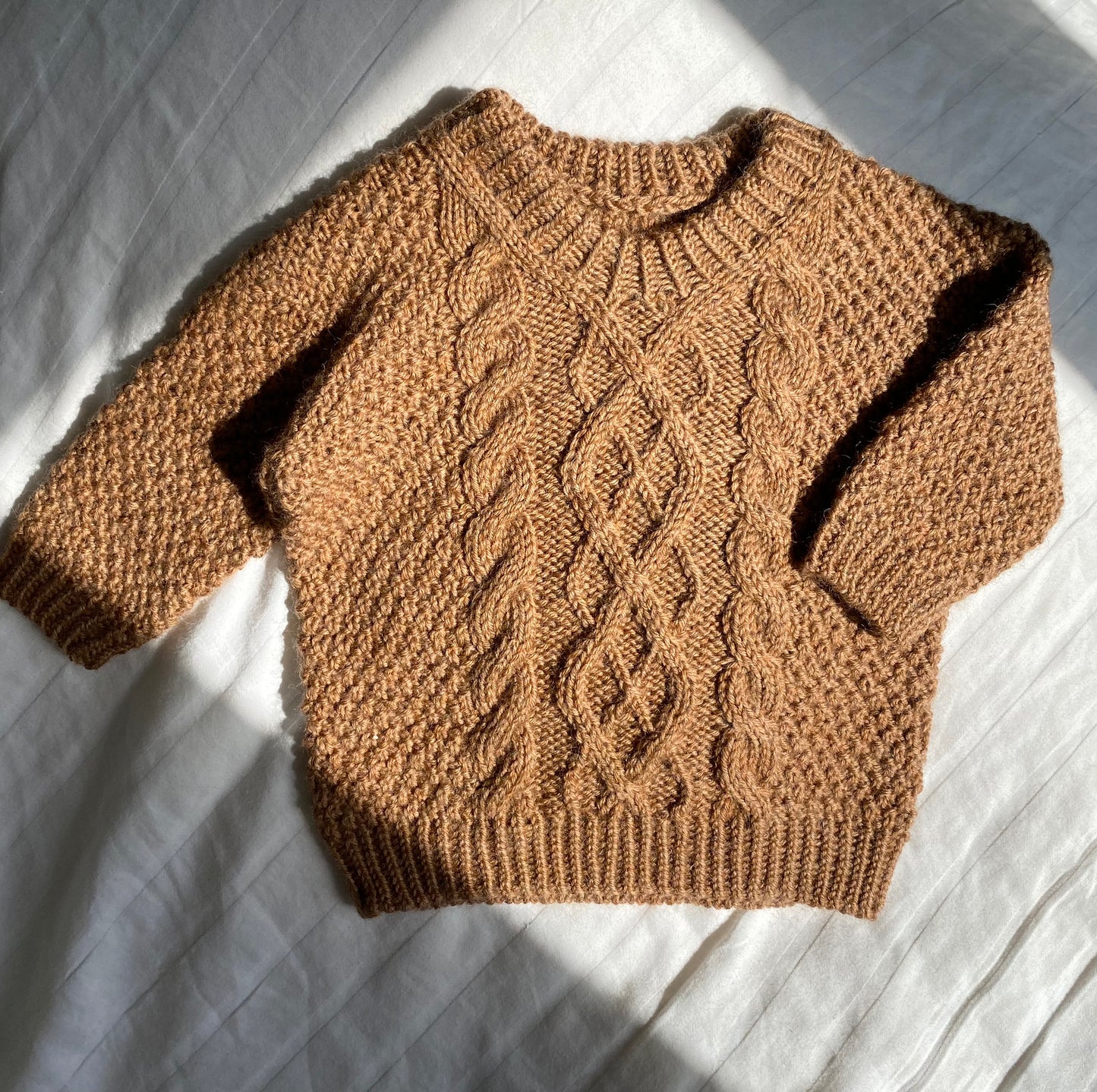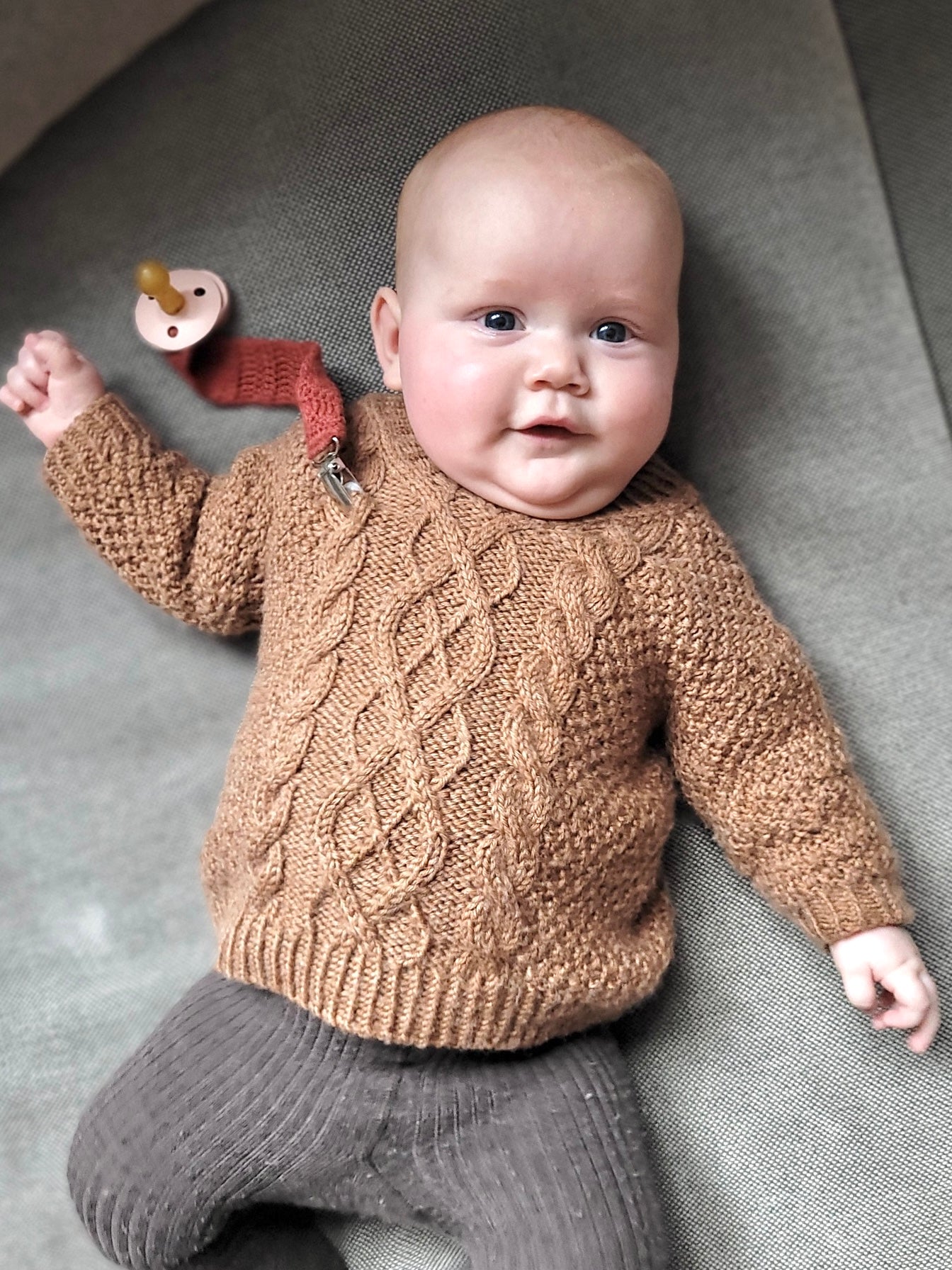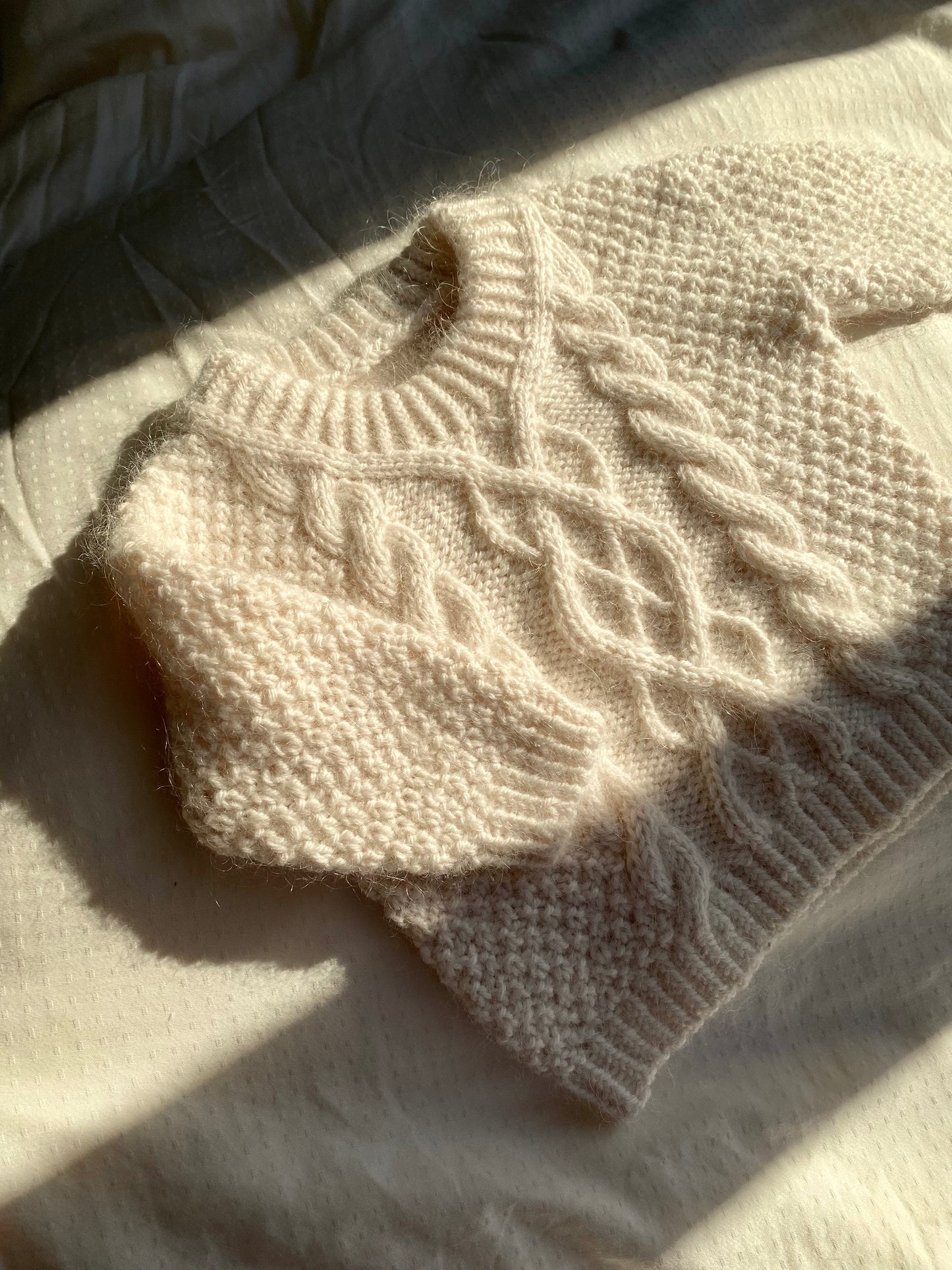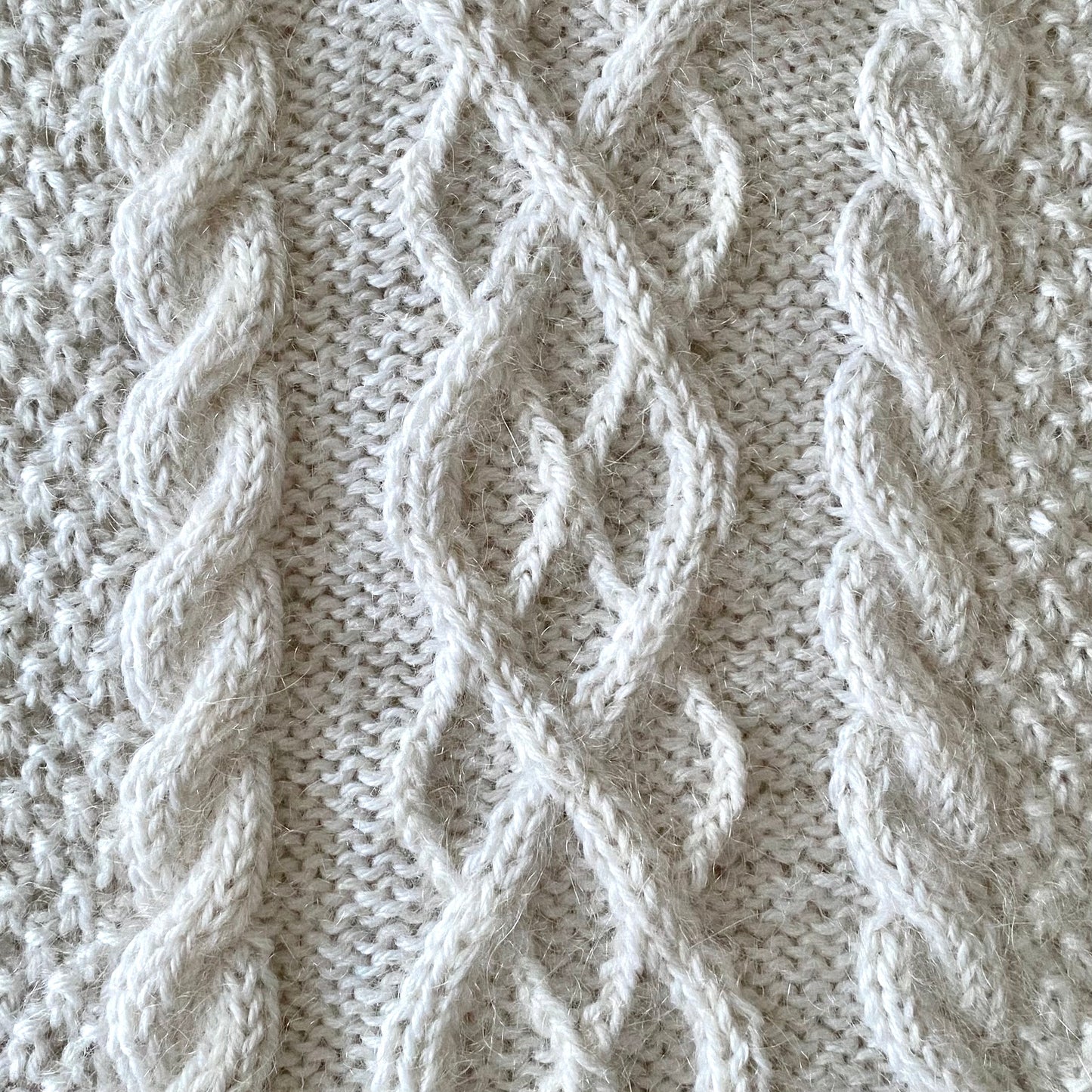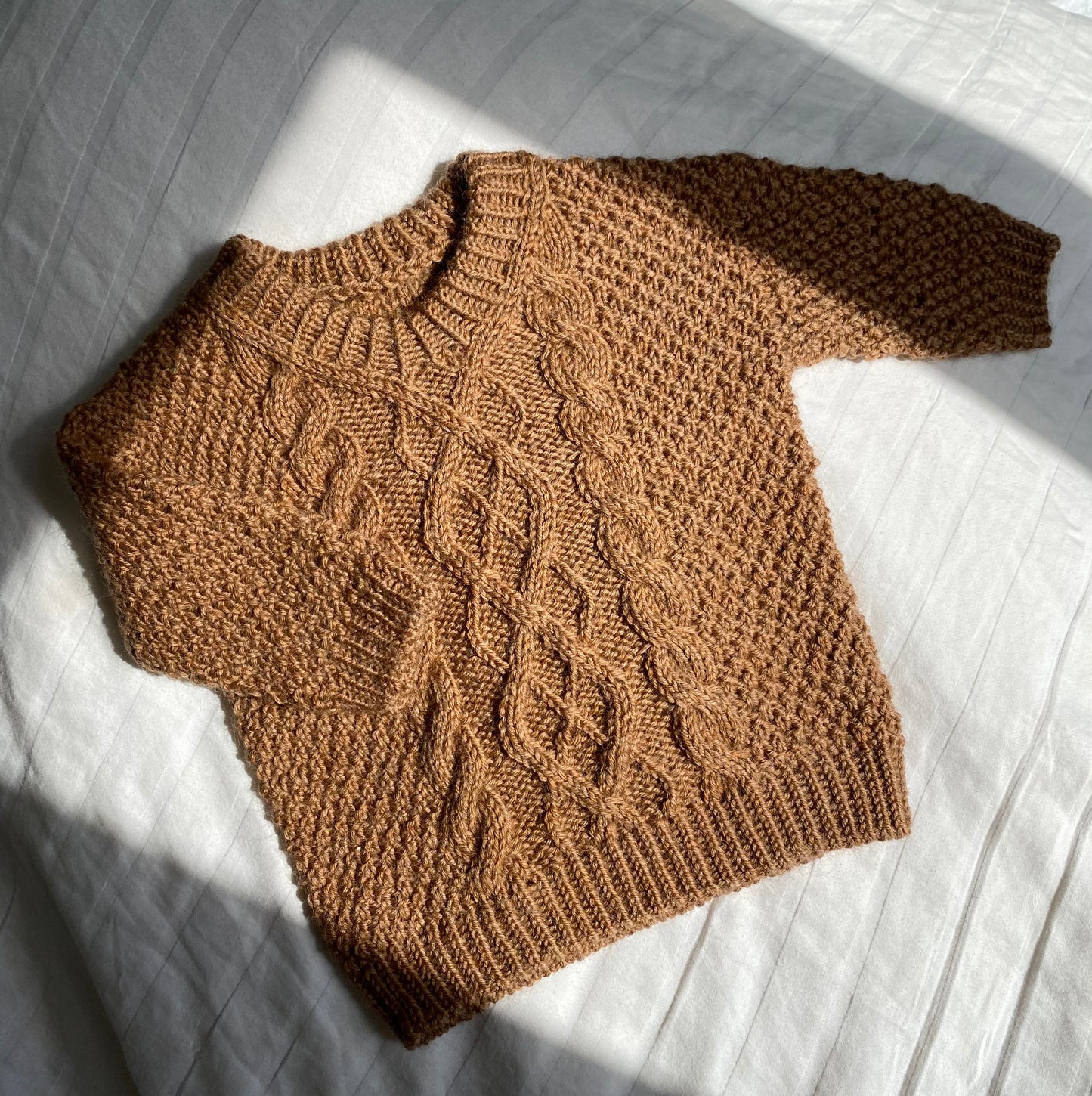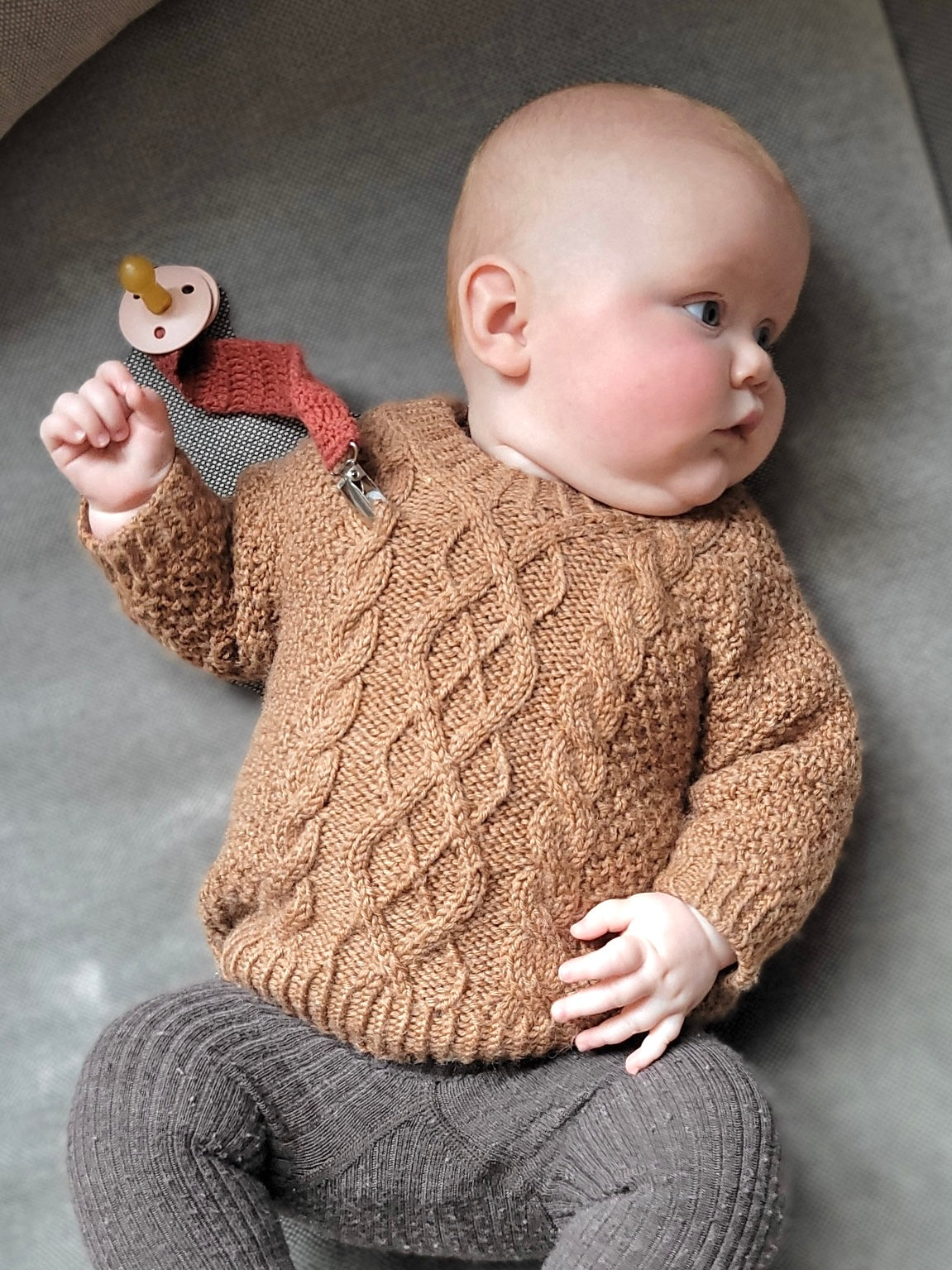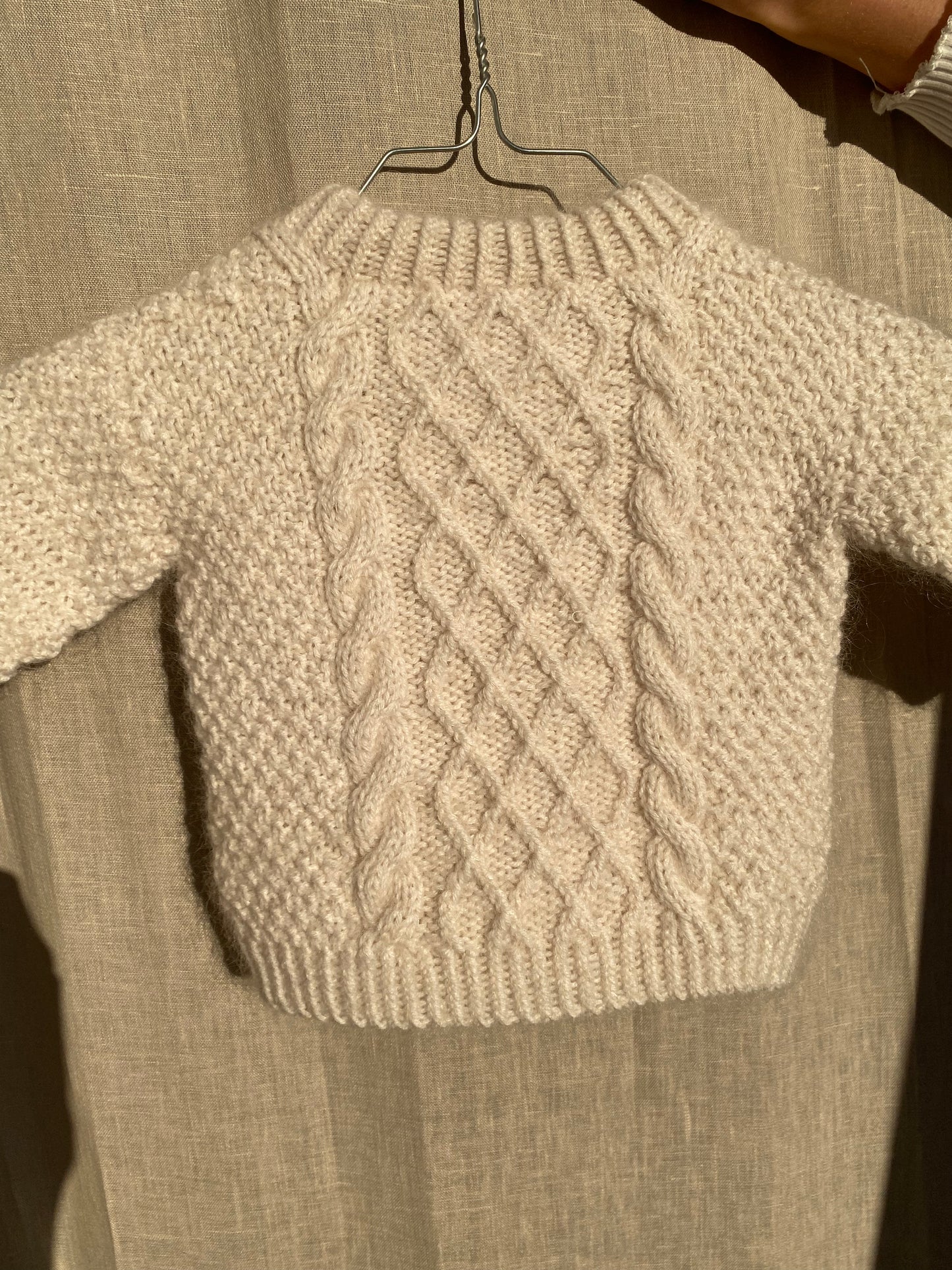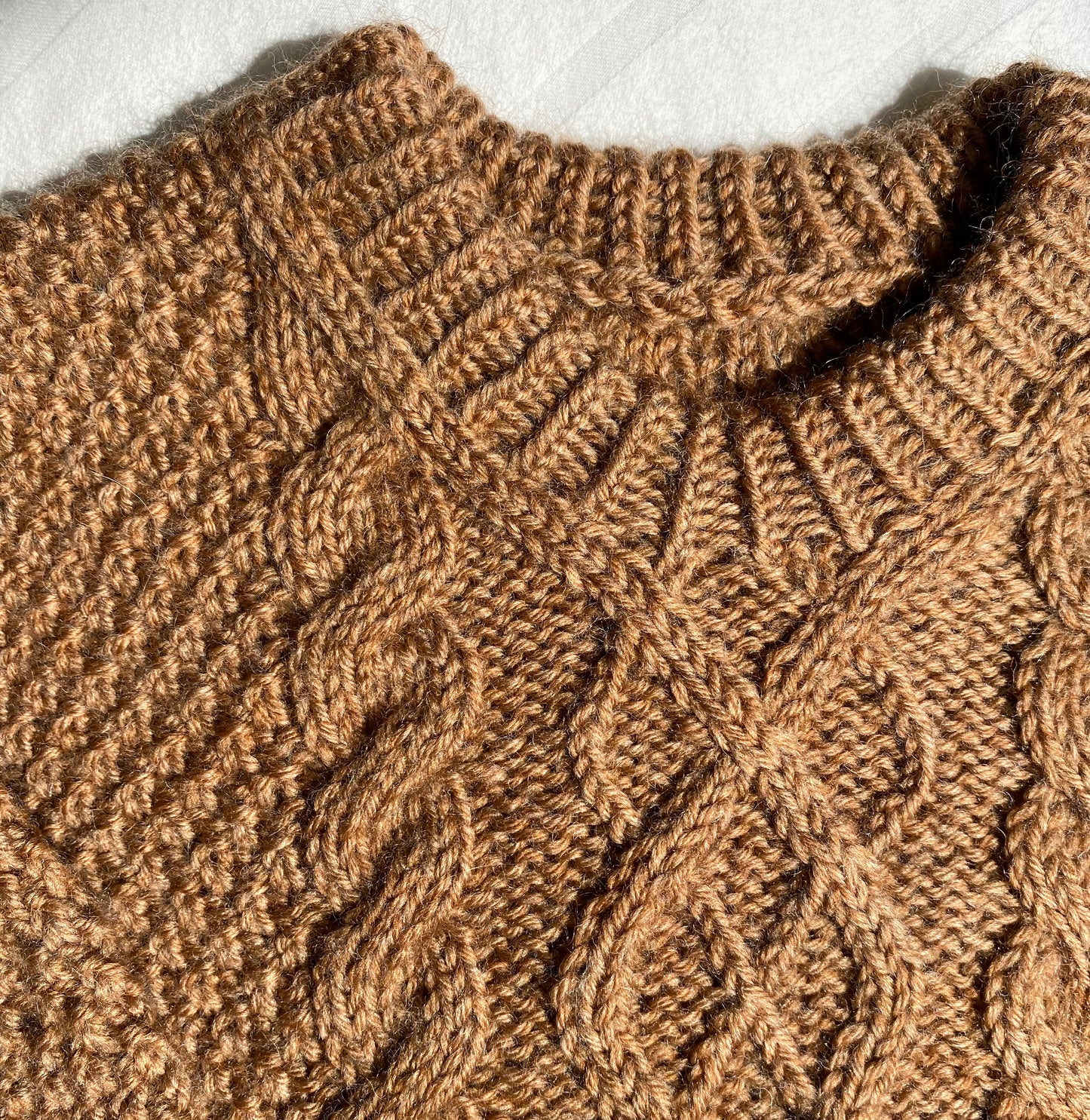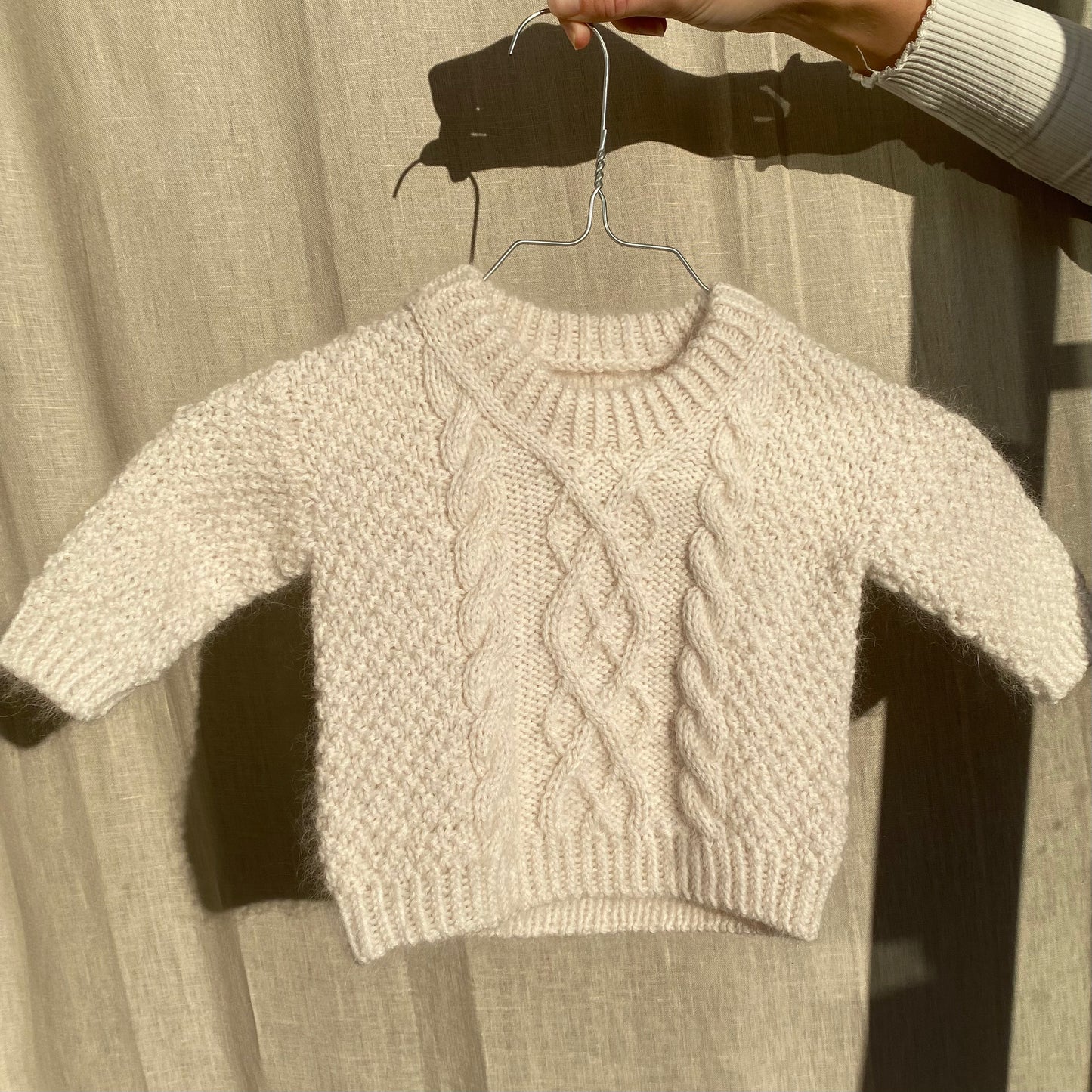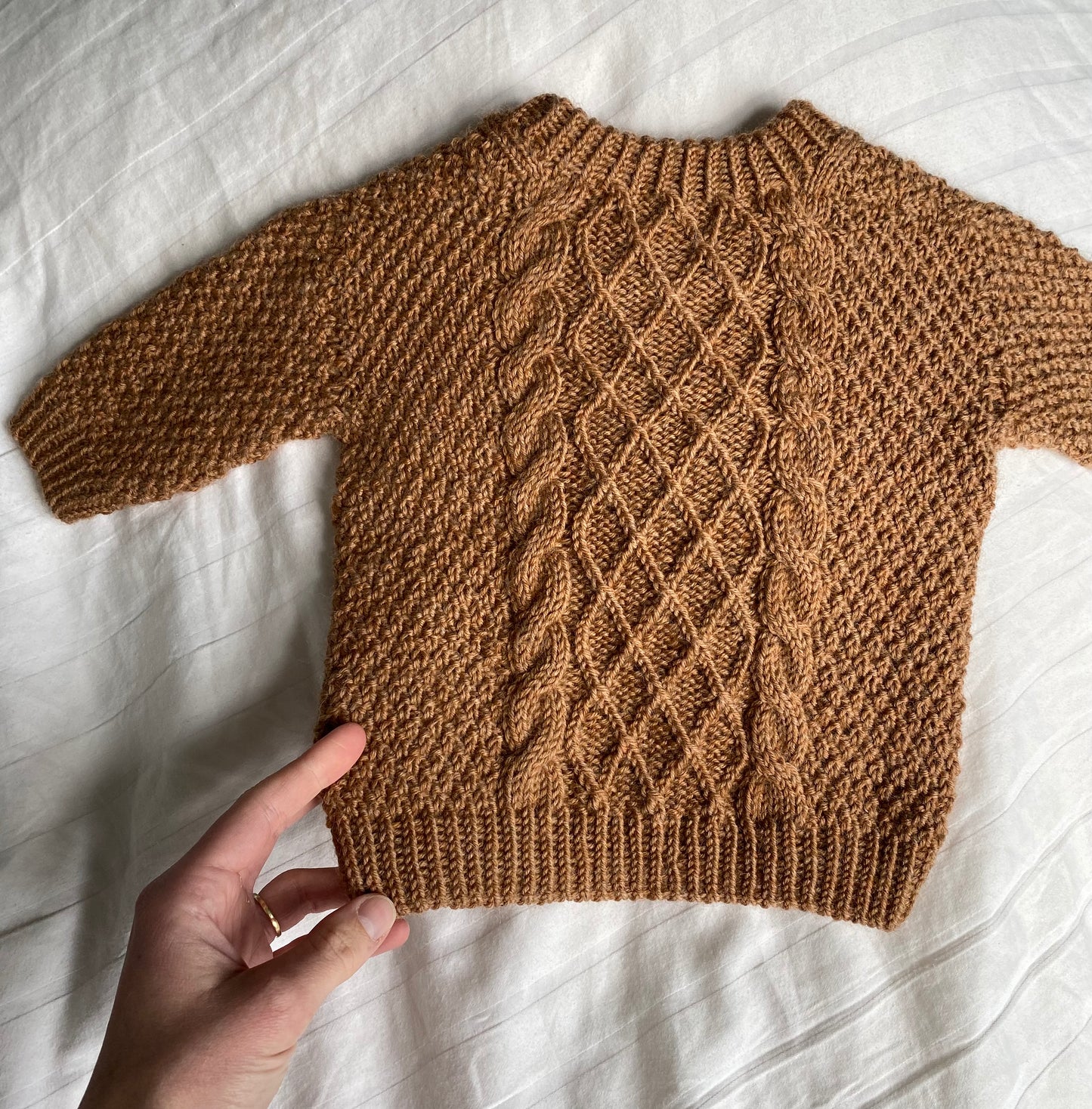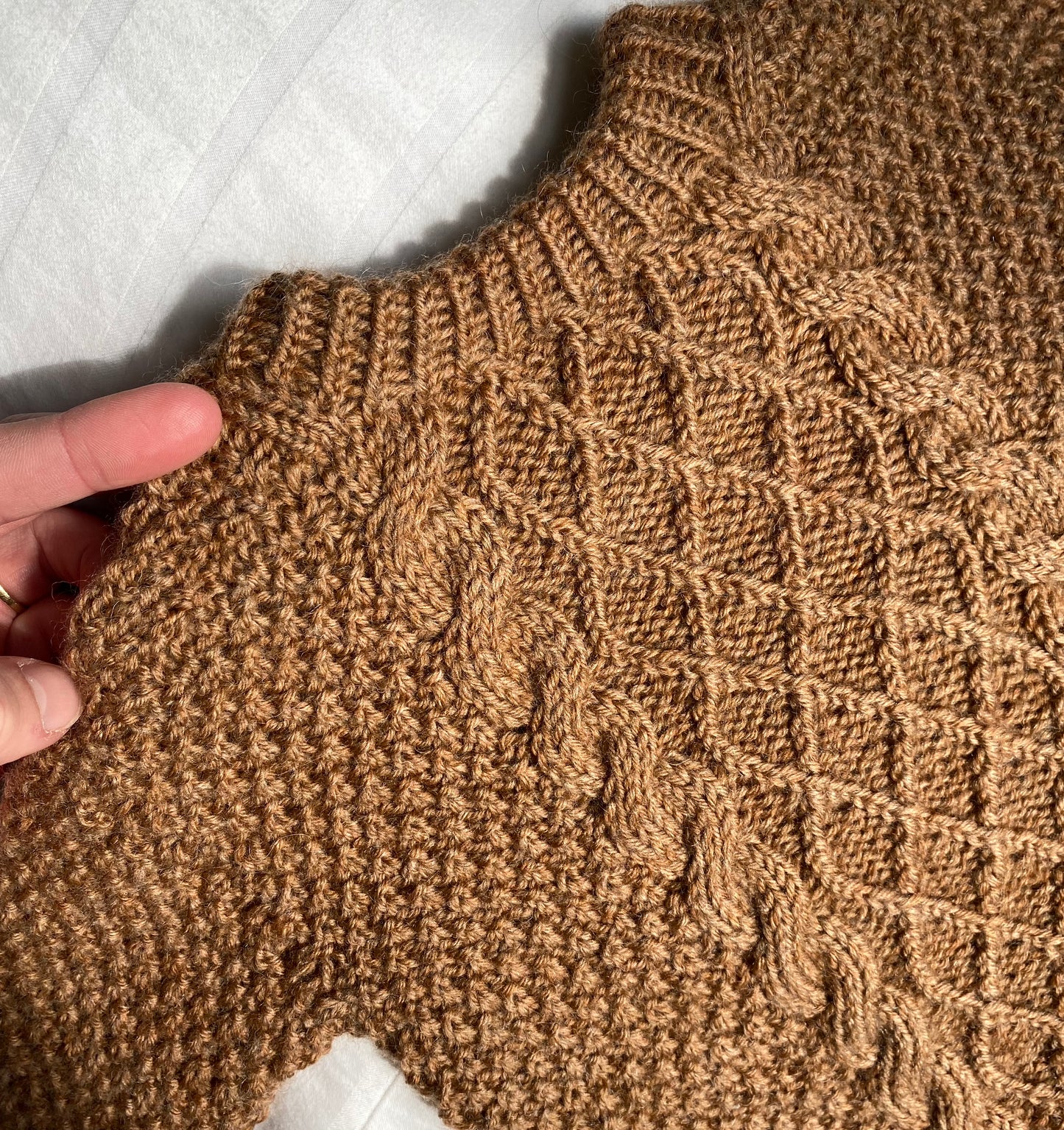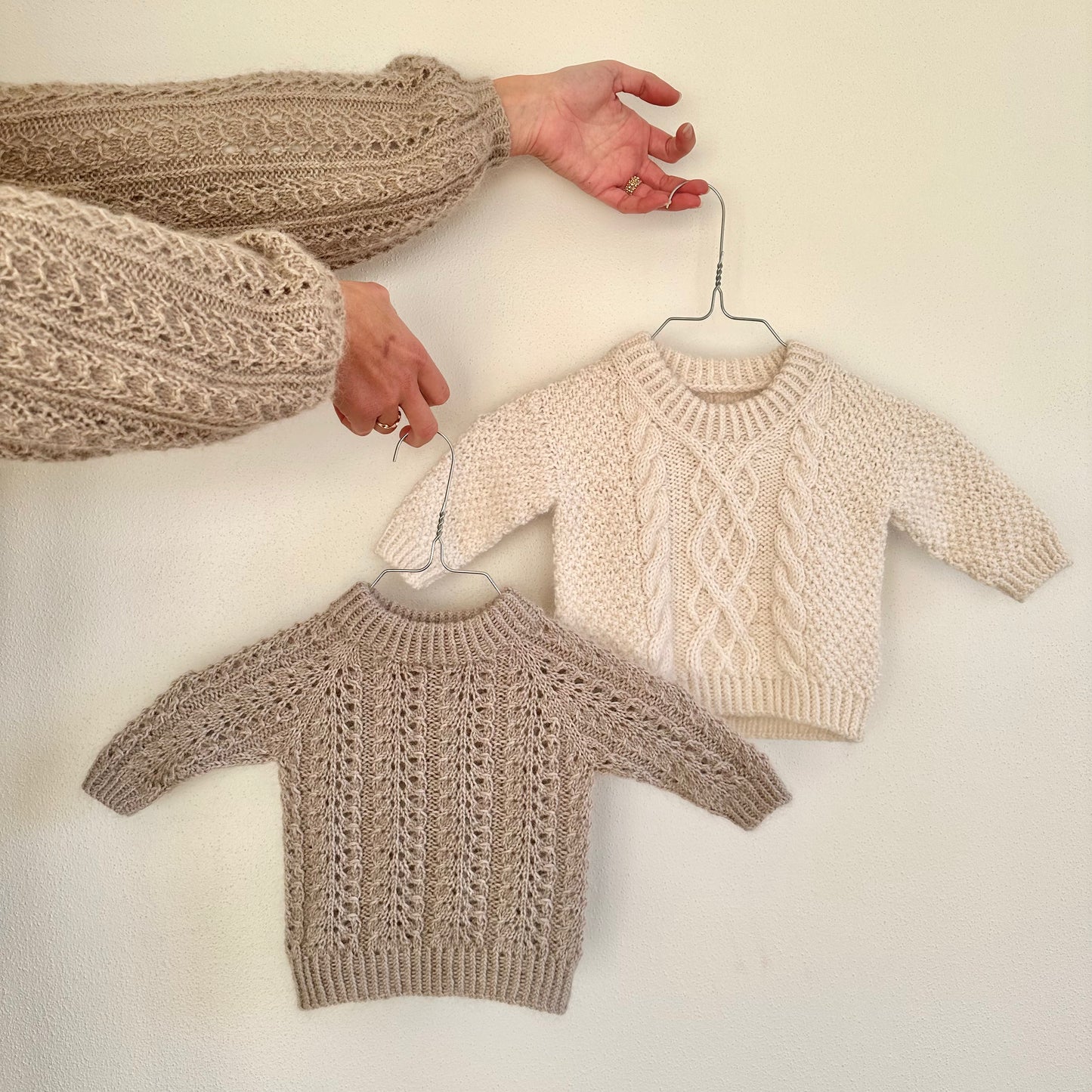 Delivery

After your purchase the patterns are immediately sent to your e-mail address as PDF-files.